A guy that works for Greg was looking at my blog (I know, kind of funny isn't it?). He saw a Super Saturday where I featured Rebecca at
My Girlish Whims
and she made the cutest
Sheet Music Necklace
. He thought I made it and ask Greg if I would make his granddaughter one. Greg thought I did make it (shows how much he pays attention) and ask me to make one for him. After I explained to Greg how my blog worked, I went to work on a necklace for the nice guy's granddaughter.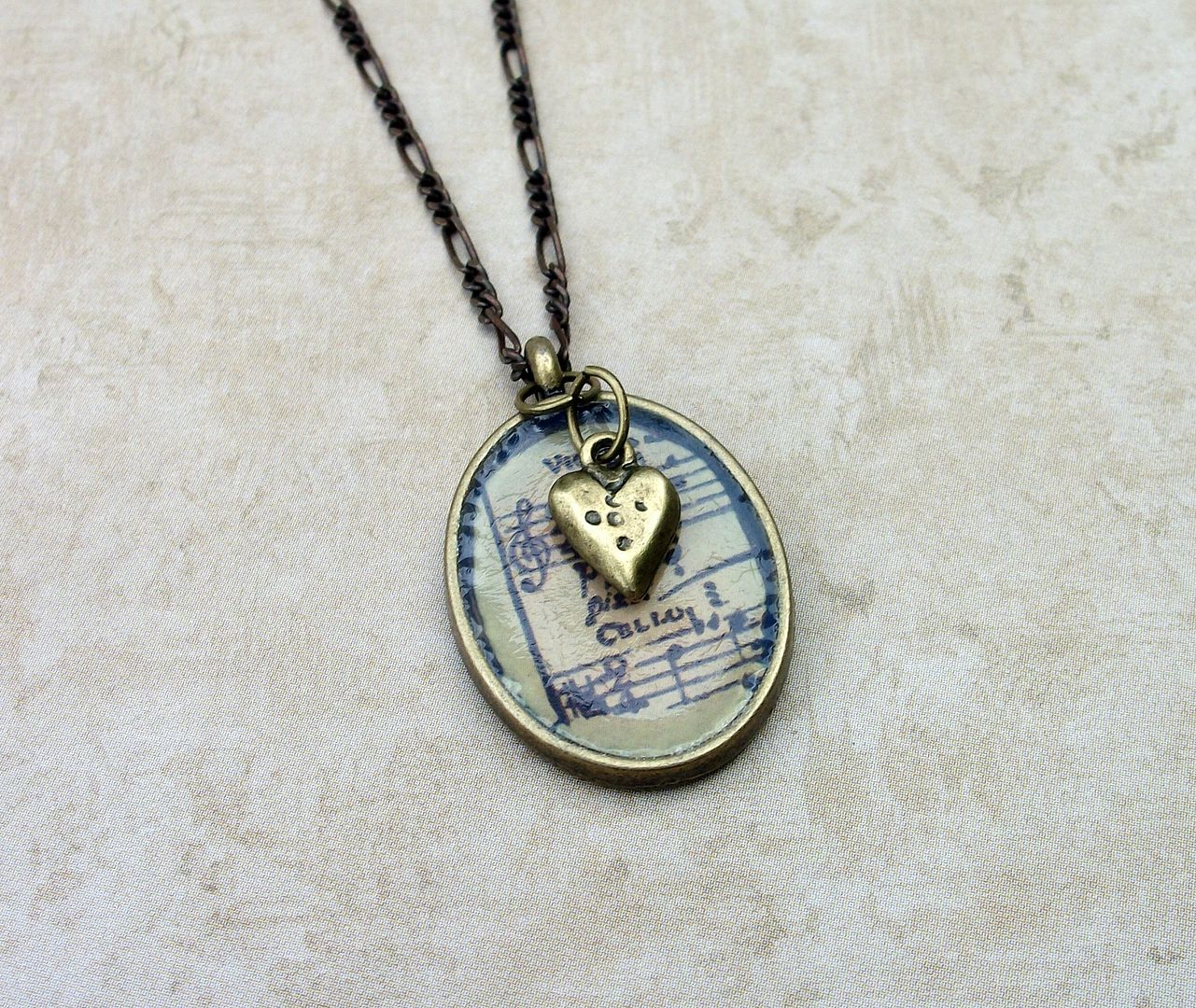 This is my version.
I found sheet music paper at Hobby Lobby and cut a piece to fit the pendant. You all know the drill, add Dimensional Magic.
Mine is not near as fancy, but I hope she likes it!
Update! I received this e-mail the other day.
Hello Terri, this is (I took out the name) granddaughter, and I'd just like to let you know that I absolutely LOVE the necklace you made me! You did a tremendous job in making such a beautiful piece of artwork. This necklace is so precious, and all my friends adored it. Even my two band teachers were amazed that you made it. Thank You so very much(:
What a little sweetheart! That's why I love what I do!
I'll be linking
Here
this week.