Because we own a business, we get a lot of little goodies in the mail from suppliers.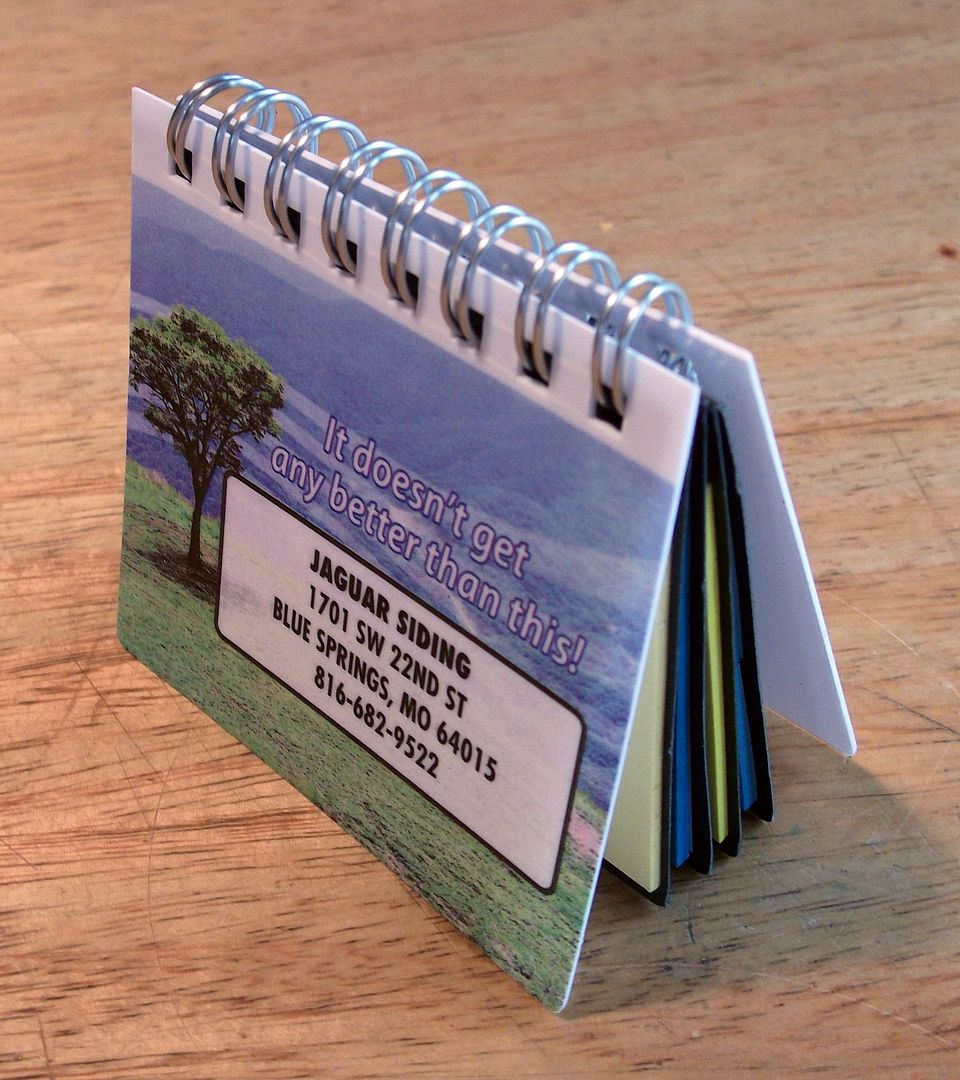 Most of the time, it's pens, calendars, etc. and they put our name on it. Of course, they then want us to buy a million of them! Last week we got this little post it note holder.
I told Greg not to order any of these because (say it all together), I can make that!
This is my version using his business cards for the front and back.
I used cardstock for the inside pages and different colors of Post-Its.
I cut the cardstock the same size as the business card and then took about 15 sheets from each Post-It and cut them in different sizes. I glued the the stacks to the cardstock to make sure they stayed in.
I punched holes in each piece and held them together with rings.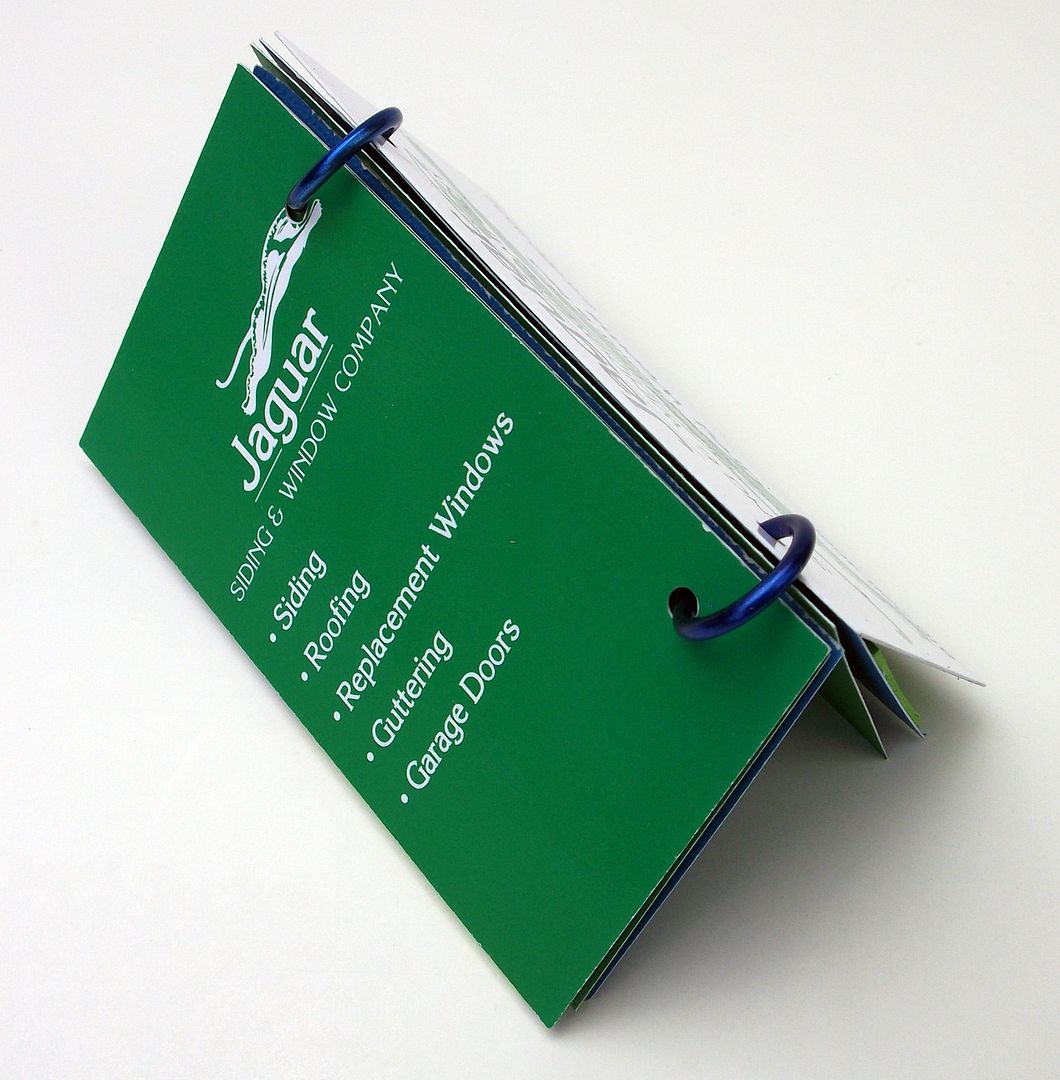 Greg's cards have printing on the front and back so it worked out perfect. The only thing I'll do different when I make more is to be sure and not punch the hole through the Jaguar's head!