We live in Missouri and it rained all last week. I really miss the sun! Last Wednesday Triniti (my granddaughter who is 6 going on 16) called me. Here are her exact words, "Grandma, it's raining. I need a raincoat, rain boots, rain hat, and an umbrella. I would like for it to be purple and say The Puppy Princess.". I'm thinking she pretty much said all of that in one breath.
I ran to Wal-Mart the next day and thankfully they had everything she "needed" in purple!
I just couldn't tell that little angel no. That's the advantage of being a Grandma!
There was no way I could give Triniti something and not Tierni.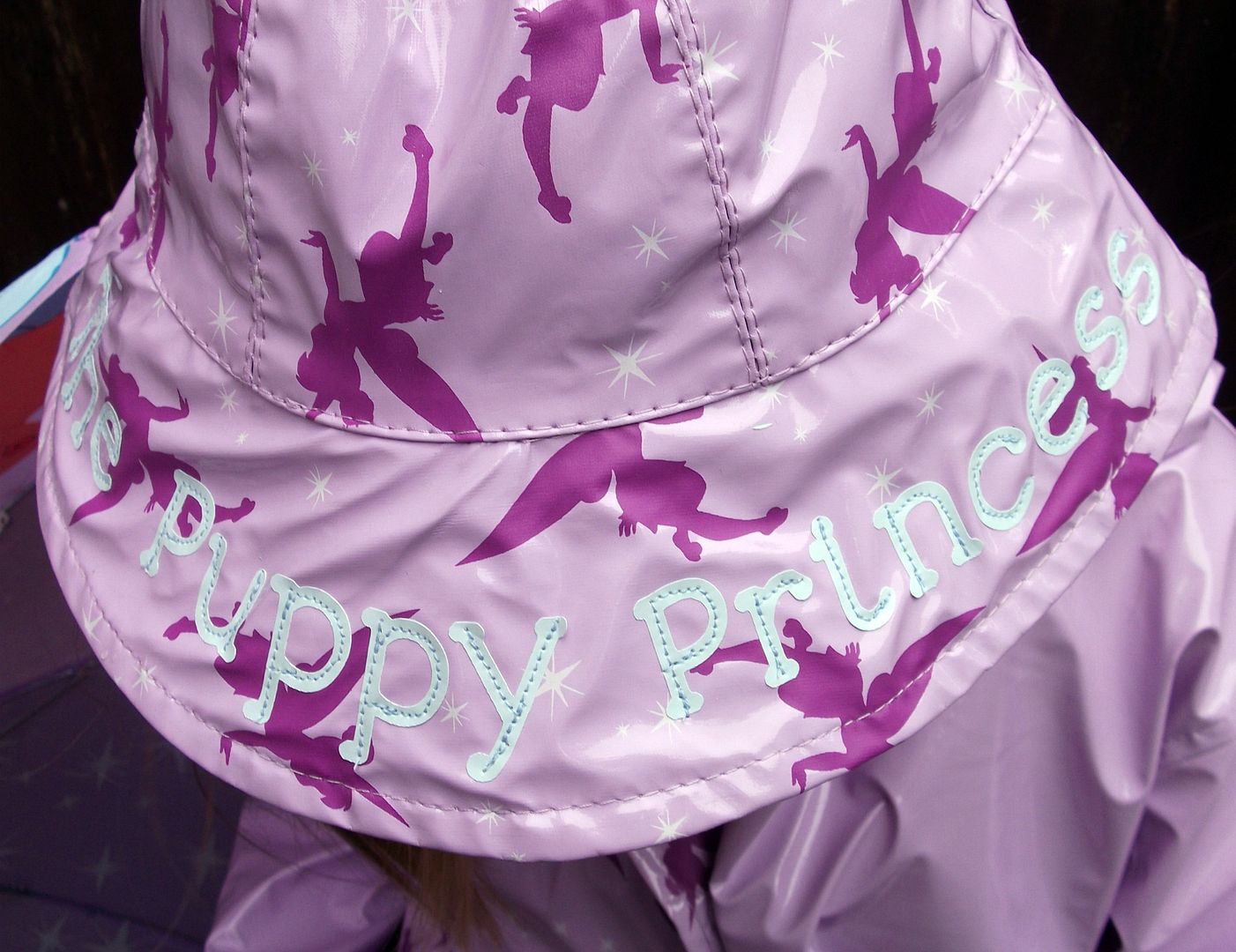 I cut the letters out of vinyl using my Cricut and sewed them on to make sure they stayed.
Now it was time for a picture of the two of them together and this is what I got.
I wanted them to stand in front of the fence, but they were too busy talking to the puppies in the backyard! It took forever to get them both to turn around and look at me.
Good job little dolly's! Now you can go play in the rain!