Remember this?
It's the Will and Kate bracelet I made to wear the day of the Royal Wedding. As much as I love Will and Kate, I even have to admit I really don't have much use for this anymore.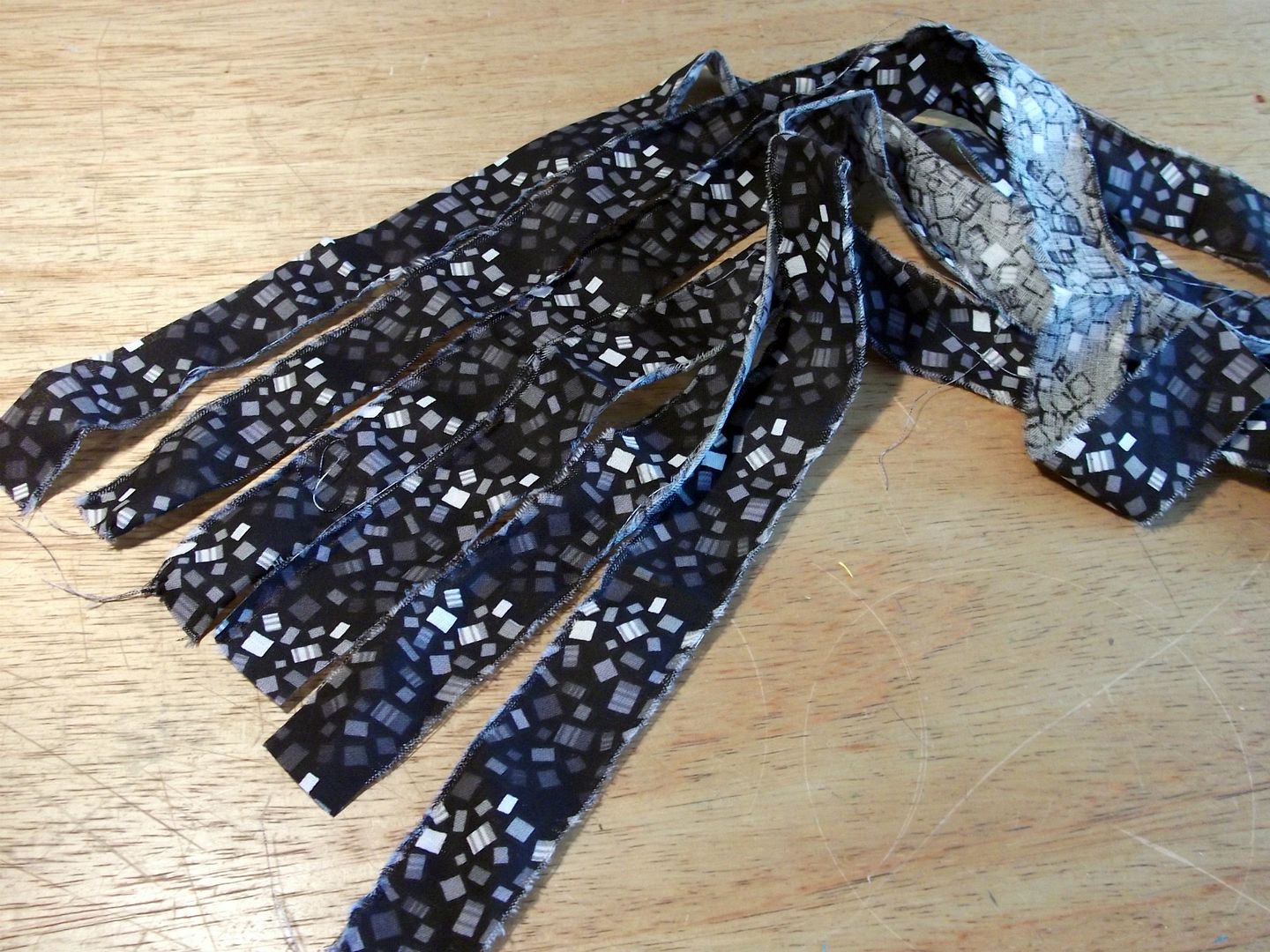 I grabbed some fabric and ripped it into 1" strips and started wrapping the bracelet. When I got to the end of a strip, I put a little Tacky Glue and started a new strip.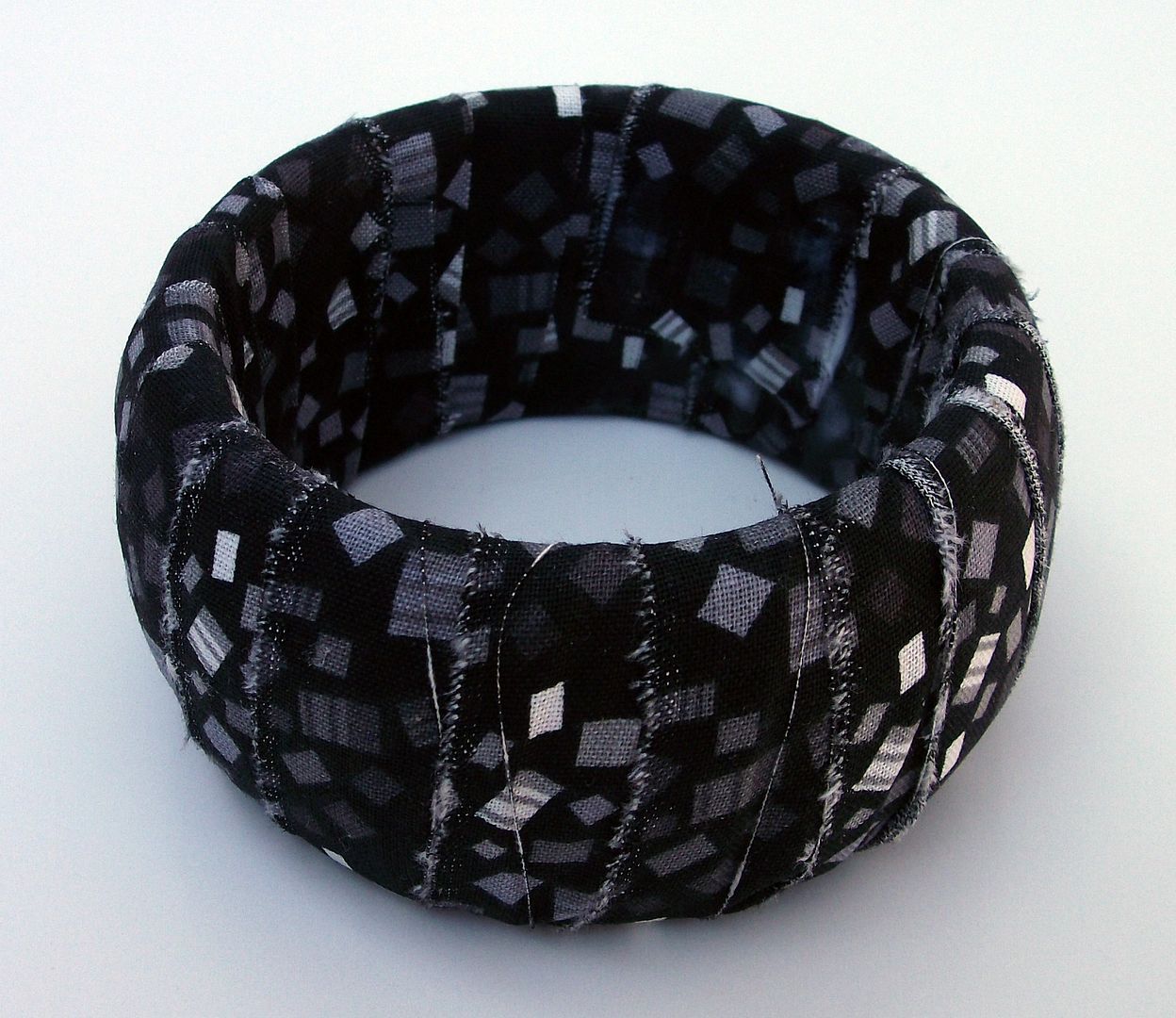 Gone, but not forgotten and only you and I know what's under there!