Thank you, thank you, thank you, to every single one of you who let me share with you what I love doing!! My family still thinks it's funny, you know, "Mom (Grandma) and her blog"! I wanted to do something special for you, so here's what I've put together.
That's right, it all can be yours!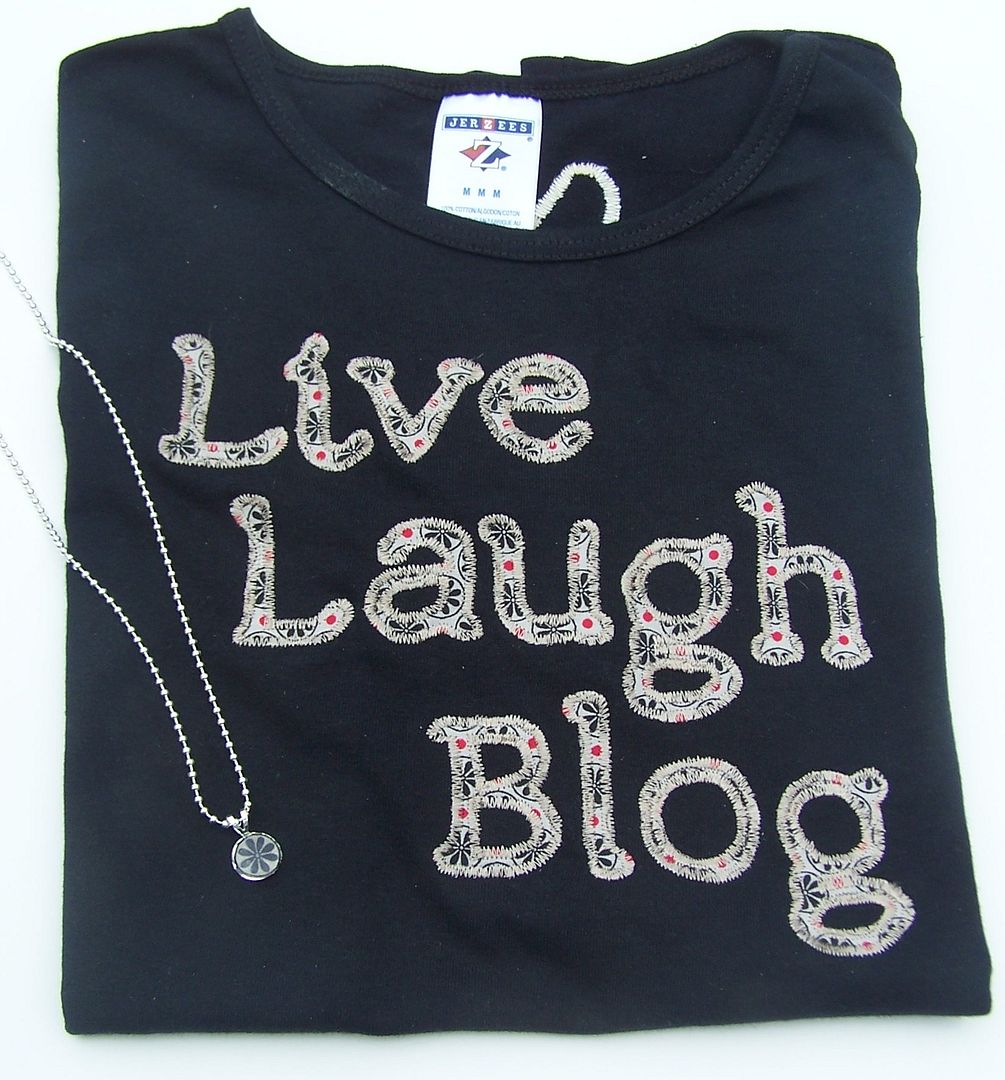 A Blogging T-Shirt (your size) and a matching necklace.
Two $5.00 gift cards to Michaels
$10.00 gift card to Hobby Lobby (they wouldn't sell me 2 $5.00 cards)
$5.00 gift card to McDonalds (because I'm always hungry after shopping)
5 flavor Life Savers (because it had a 5 on the package)
To enter, just leave me a comment and let me know you're a follower and what size shirt you would like if you win. Giveaway will run through next Monday (6/20) and I'll announce the winner on Tuesday (6/21). Good Luck!