I'm playing along today at
Night Owl Crafting
. Come on over and join us!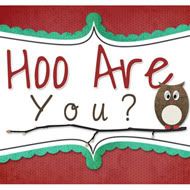 Here are the questions this week.
1. Do you decorate for the 4th of July?
I sure do! The 4th of July is extra special at our house because it is Greg's birthday, also.
2. Do you you buy fireworks for the 4th of July?
3. How do you celebrate the 4th of July?
That day is probably my favorite day of the year because all the kids come over early and we play and eat all day. The little ones do all the daytime fireworks and when it gets dark, Greg and the boys start lighting all the big "pretties". So much fun!
4. Do you have a family member that is serving our country?
No, but I'm so grateful for all those that do.
5. Do you dress in red, white, or blue on the fourth?
Of course! I made all the grandkids t-shirts to wear this year.