Father's Day is so bittersweet for me. I love Greg with all my heart and he is such a great "Papa". My son, Josh, is just like him! Greg and I must have done something right in our lives to raise such a beautiful son and father to his children. We are so proud of that little guy!! Yesterday was bittersweet because I'm happy for Greg and Josh, but miss my Daddy horribly! I really wish God would let him have a cell phone for one day so I can hear his voice just one more time. Love you, Daddy!
Greg is Papa to the kids and grandchildren. It's funny, I can't imagine them calling him anything else! I wanted to make him something special, so I told everybody to give me one word to describe Papa.
I wrote that and printed it.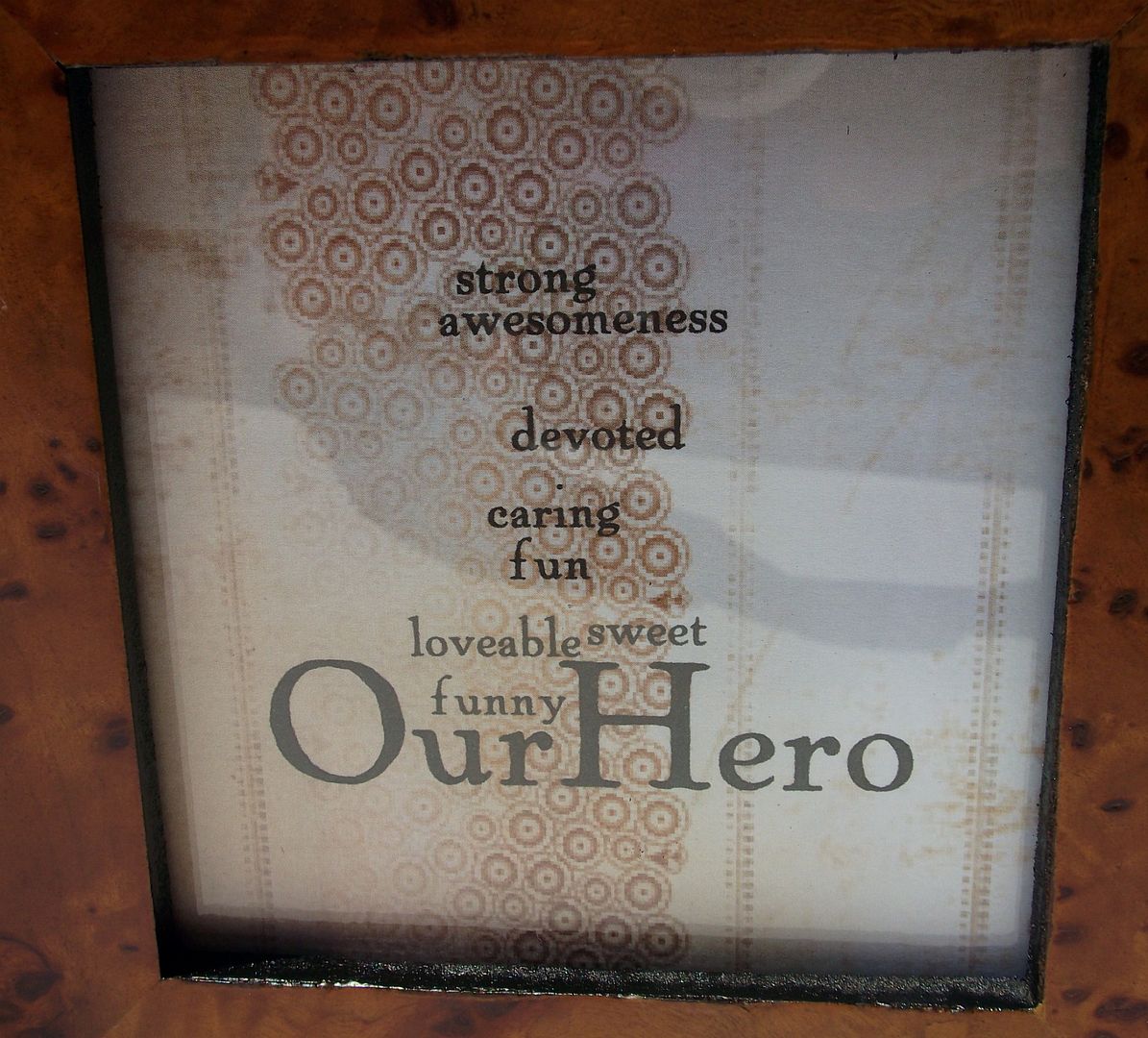 Then I went to Wordle and put in all the words the kids had given me.
I did have to shrink it a bunch to fit the little frame.
I wanted Greg to know what everyone said, so I mod-podged it and put it on the back.
Needless to say, he loved it!
I'm sure Greg had a bittersweet Father's Day, too. It's 98 degrees here in Missouri. We went to Jace's T-Ball game at 2:30 and came home to NO air conditioning! Yep, it finally died! We'll be buying a new furnace and air conditioner today!
Today is the last day to enter the 500 Follower Giveaway.
The winner will by announced tomorrow.