Greg was working nights last week and one morning when he got home he told me he had a surprise for me in the kitchen sink. My first thought was, "That's a funny place to put something big and sparkly, but okay, I'll play along!". Here's what I found.
No, that's not a diamond! Beets! The nicest guy ever works with Greg and is so generous to share his garden with us every summer. Besides all the other goodies, Greg came home with these beets and the recipe for Pickled Beets.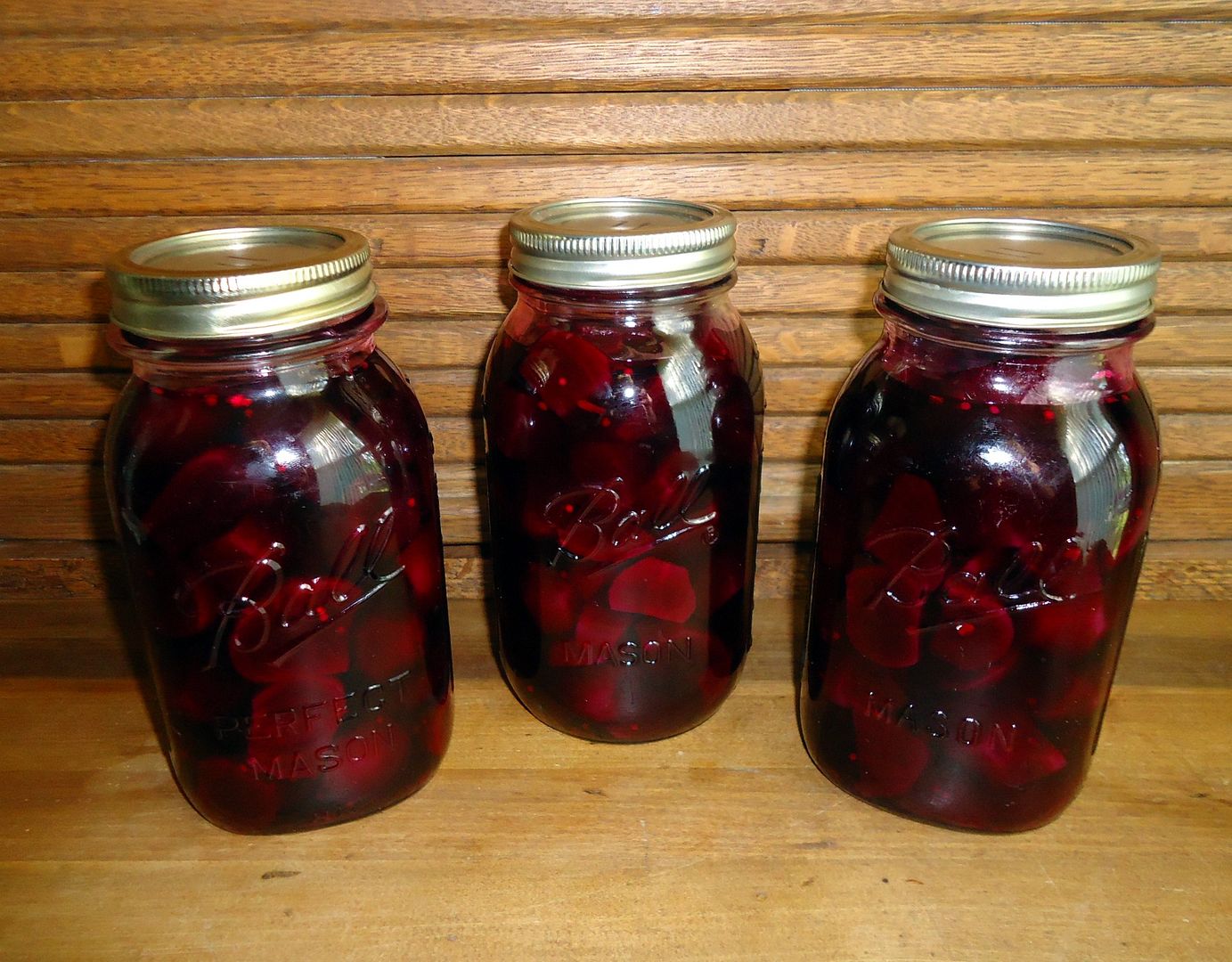 FYI, I don't like beets, but these are awesome! They are so sweet and taste candied. I honestly could take a jar out of the refrigerator and eat the whole thing, which is why I send them all home with the kids! As always, thank you Larry!