I was on my way home the other day and stopped at a garage sale and bought something for $1.00, brought it home, and here's what it is now.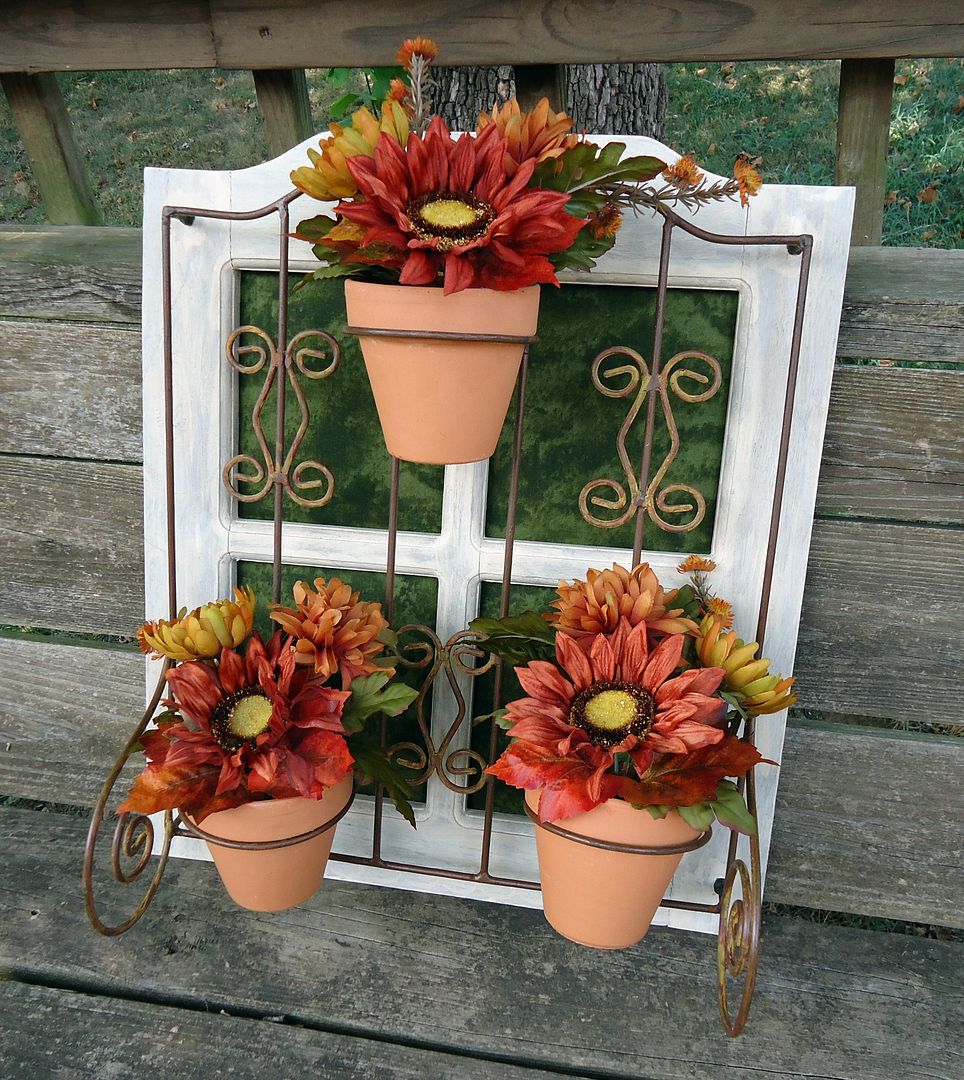 This is what I found. $1.00! Can you believe it?!
I painted the wood antique white and then rubbed stain over it. I didn't do anything with the metal because I loved the rusty look.
I wanted to cover up the holes, so I took cardboard and spray glued batting on it.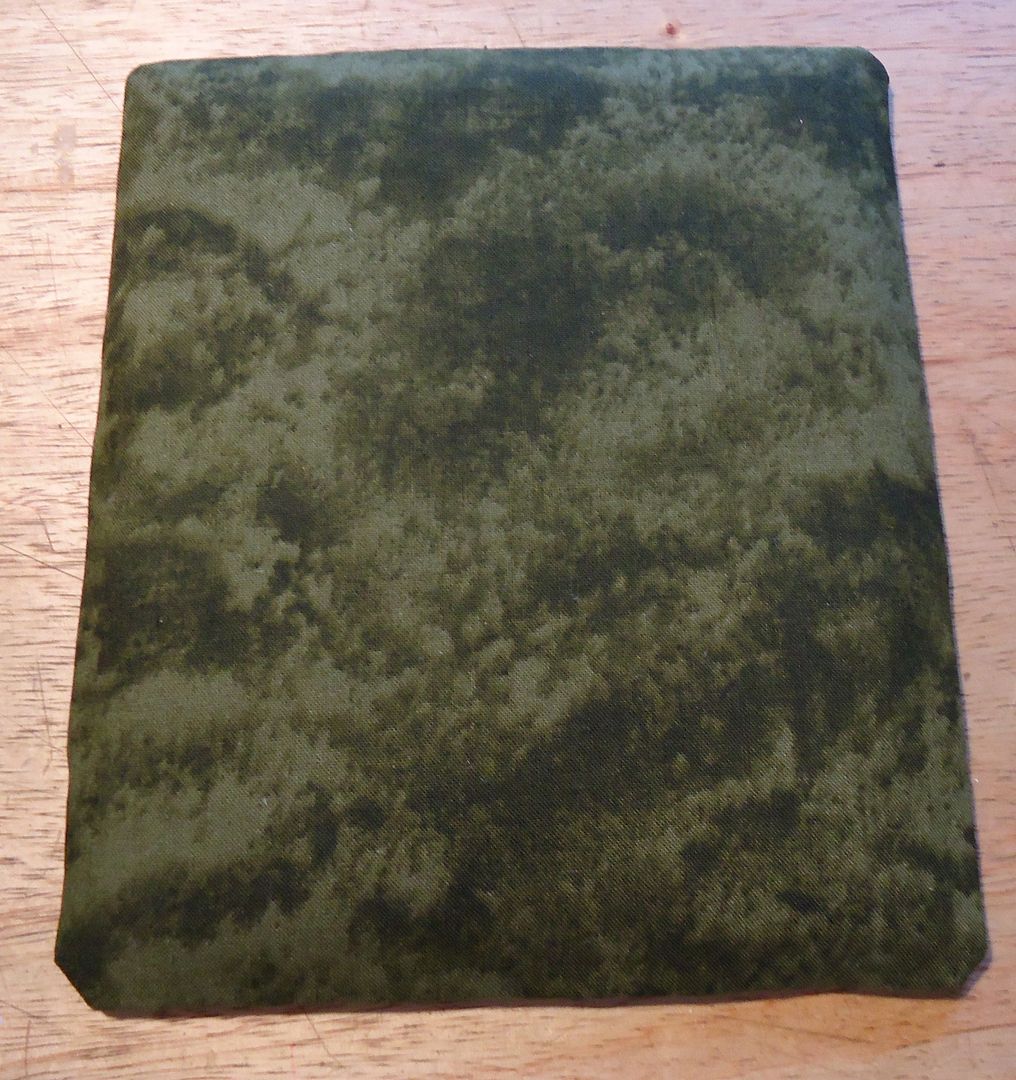 Then I added the fabric over it.
I just used masking tape for the fabric and the cardboard to the frame. I want to be able to change the look for different seasons and holiday's.
I don't know what was supposed to go in those rings, but I found clay pots that fit perfectly. Oh how I love my little find! I can't wait to change it around for Christmas, Easter, etc! Don't worry, you'll be seeing this little guy again!
I'll be linking
HERE
this week.