We all love zucchini here at our house!! Seriously, Greg and I have it almost every night in the summer and the kids all love it too when they're here. My mom had a recipe for zucchini cookies and I finally found it. I made cookies (I know, don't fall over!) Saturday and they are to die for!!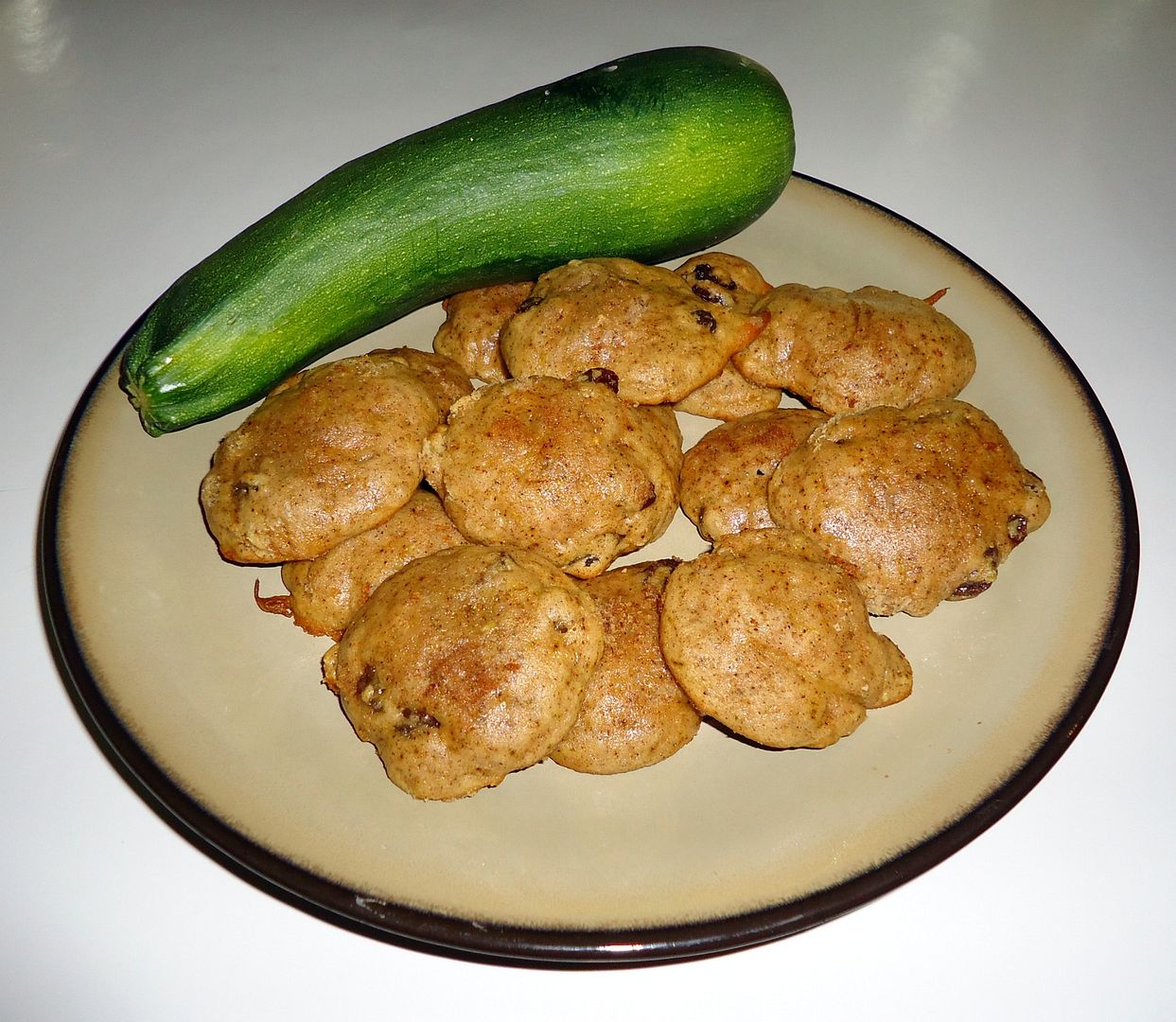 Here's the recipe:
1/2 cup margarine, softened
1 cup white sugar
1 egg
1 cup grated zucchini
2 cups all-purpose flour
1 teaspoon baking soda
1/2 teaspoon salt
1 teaspoon ground cinnamon
1/2 teaspoon ground cloves
1 cup raisins
In a medium bowl, cream together the margarine and sugar until smooth. Beat in the egg then stir in the zucchini. Combine the flour, baking soda, salt and cinnamon, stir into the zucchini mixture. Mix in raisins. Cover dough and chill for at least 1 hour or overnight.
Preheat oven to 375 degrees. Grease cookie sheets. Drop dough by teaspoonfuls onto the prepared cookie sheet. Cookies should be about 2 inches apart.
Bake for 8 to 10 minutes in the preheated oven until set. allow cookies to cool slightly on the cookie sheets before removing to wire racks to cool completely.
I know some of you are probably thinking I've finally flipped putting zucchini in cookies, but you're going to have to trust me on this one. They are awesome!