A couple of weeks ago, Greg and I drove up to Chillicothe to pick up 1200 sq. ft. of barn roof tin from a friend of ours. She had it on her ceiling and was moving, so we bought it from her to put on our family room walls. We've been looking for some for quite a while and were thrilled to finally find it!
It's all sitting up in storage for now, but I brought home a few small pieces to cut and craft with. I tried, but I just couldn't resist!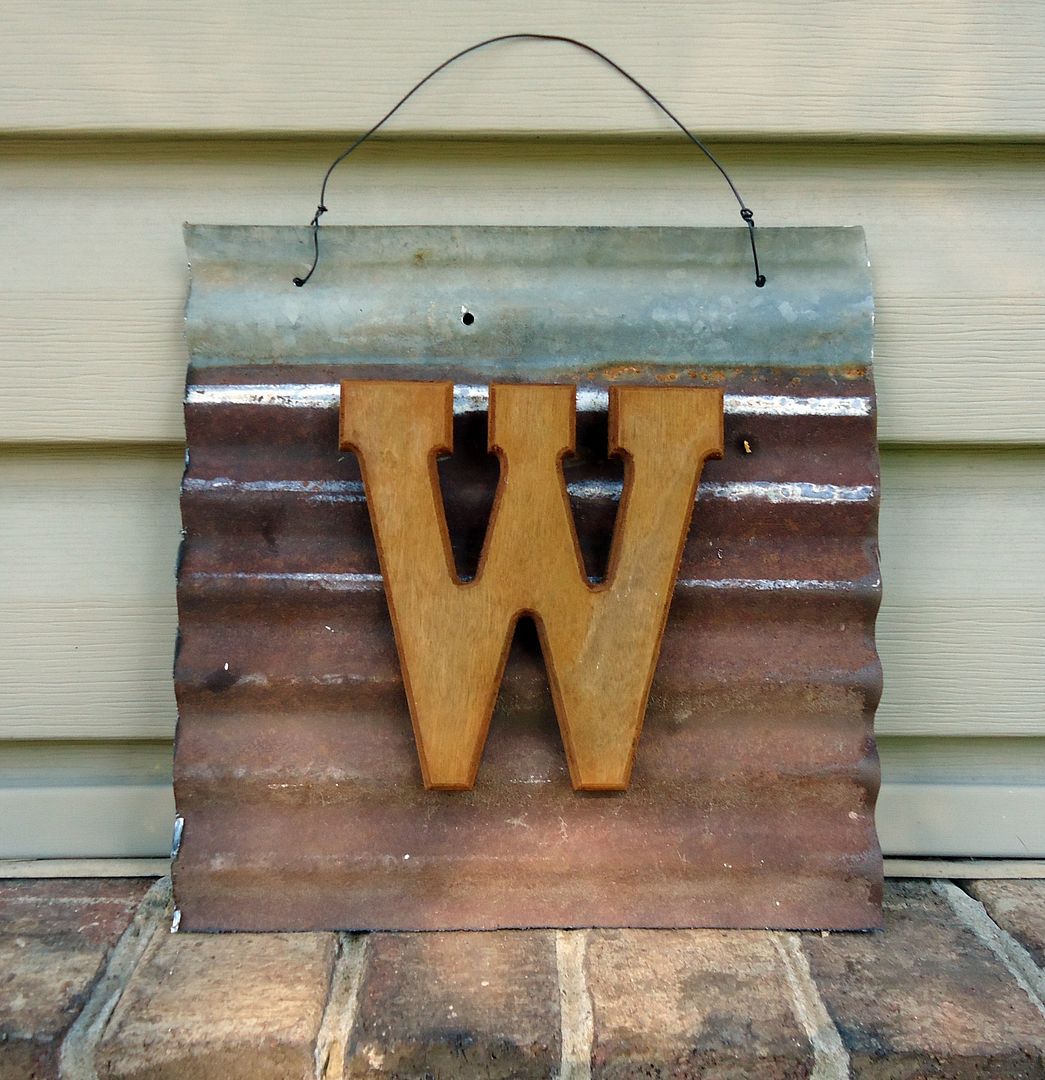 I love the old rusty, worn look!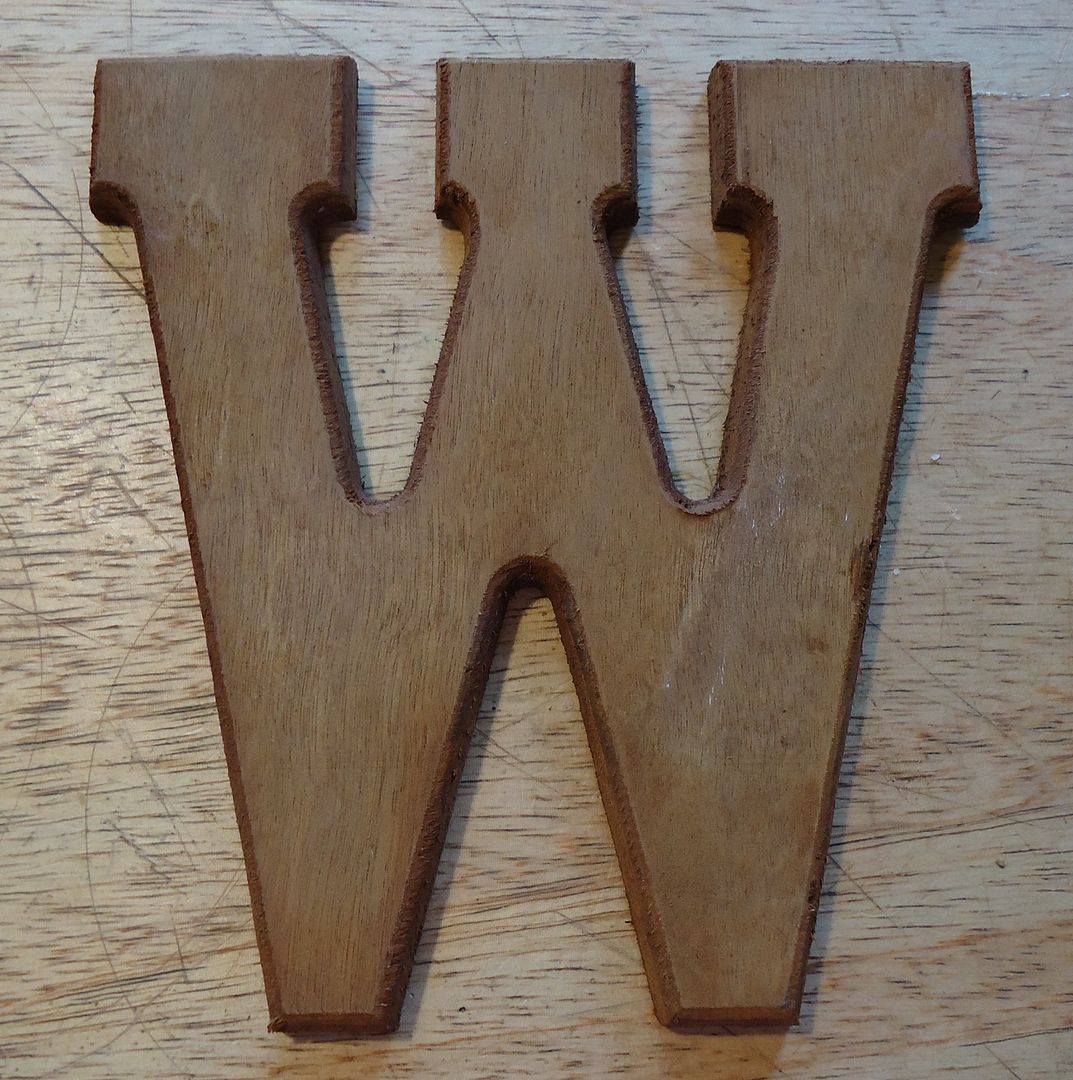 I just bought a cheapo wood W from Hobby Lobby and used the technique that Michell of
Girl in Air
used to weather wood using steel wool and vinegar. I've got to tell you, that was fun!
Then I just glued it to the tin, punched holes and strung wire and hung it on the front door!
Love it!