Today is the last day to enter the
Giveaway
so please be sure to enter! The Tinkeranniebelle blog and shop are just awesome and I don't want you to miss out!
After I made the
shutter
last week, I knew I wanted to make more of the crayon clips, but use magnets this time. Because I can't get anything out of my head once I think of it, I made them this weekend.
I love the way they turned out and see a lot more in my future!
They are just so simple! Just paint the clothespins and put a magnet on the back. I've got to tell you, I bought magnet tape because I had never tried it before and I really don't like it. It just doesn't stick so well. I don't know, maybe I got a bad roll, but I'm using magnet strips next time. I used Gorilla Glue to attach the crayons so they would stay.
That's all there is to it. Wouldn't they make cute teacher gifts?
It's Monday, let's all have a good laugh.
See this adorable little angel?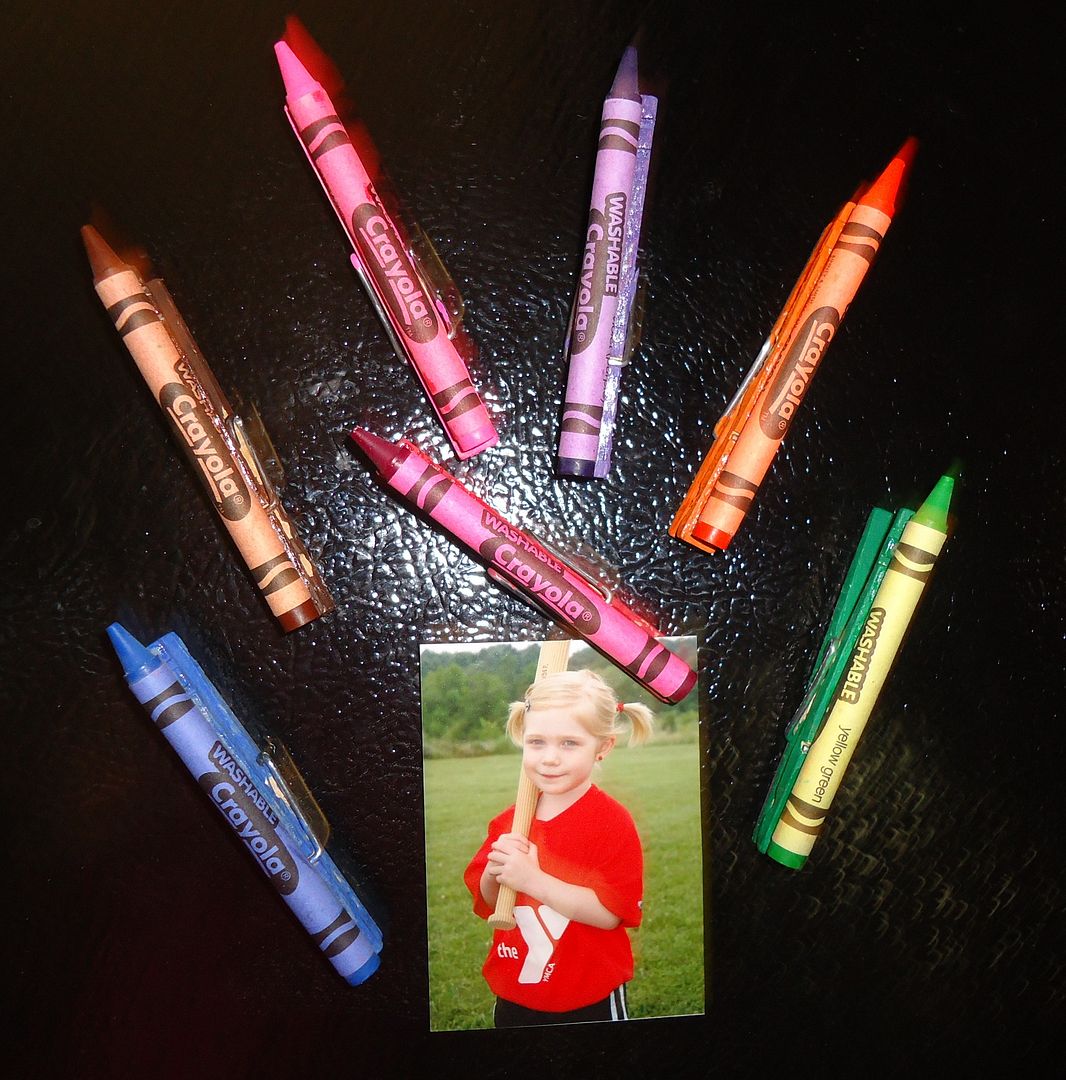 That's Tierni, our 3 year old granddaughter. She was with us the other morning when Greg had a Doctor's appointment. We were in the waiting room and she had to go potty. She and I were in the bathroom and she finished and was pulling up her shorts. I noticed she kept looking down in them and finally ask her what was wrong. She looked at me with this puzzled (and a little mad) look and said, "Grandma, who took my underwear?". Oops, forgot something this morning!
Just another thing to remember before you walk out the door, check for panties!
Happy Monday!