Since school starts this week, I figured I better get my "you know what" moving and start working on some Back to School projects!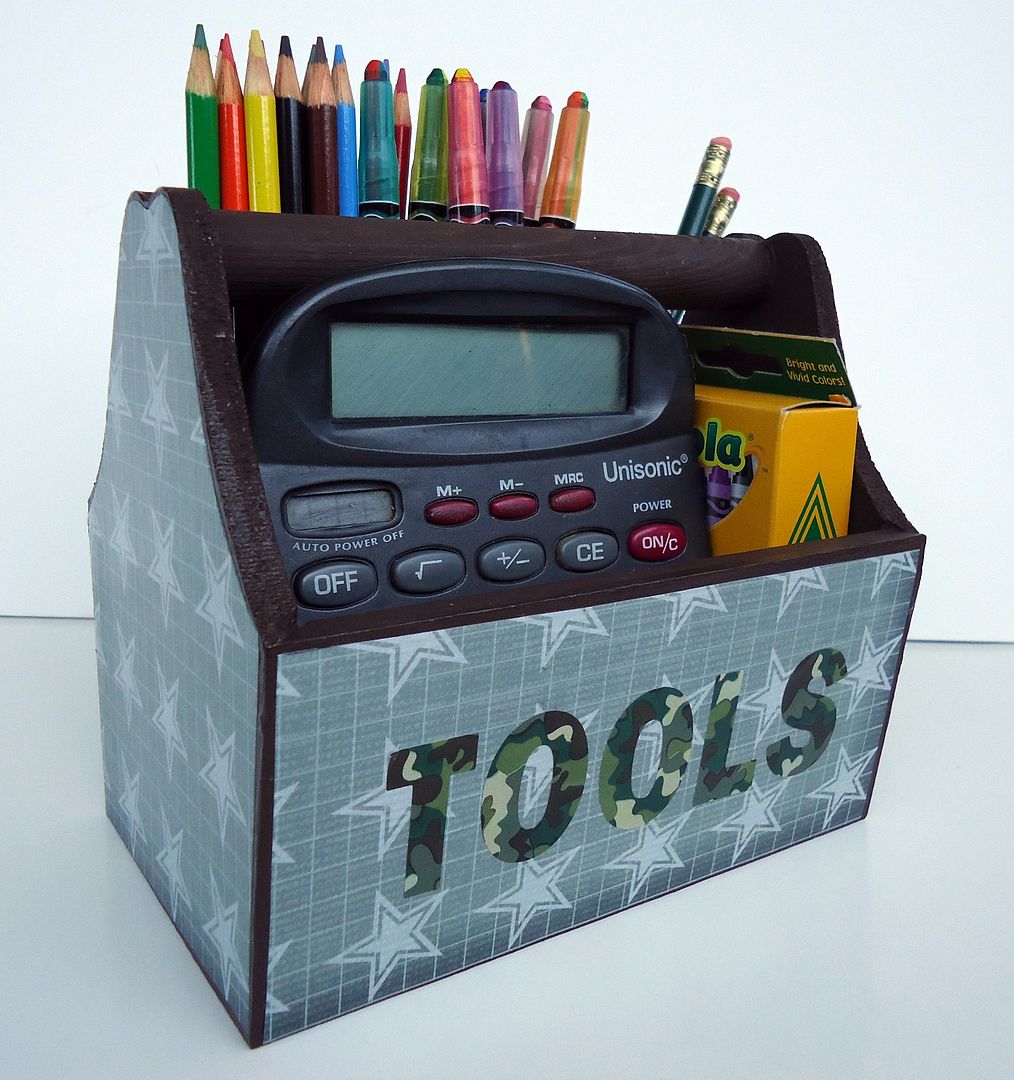 Jace loves anything army related and I was thrilled to find that paper and stickers.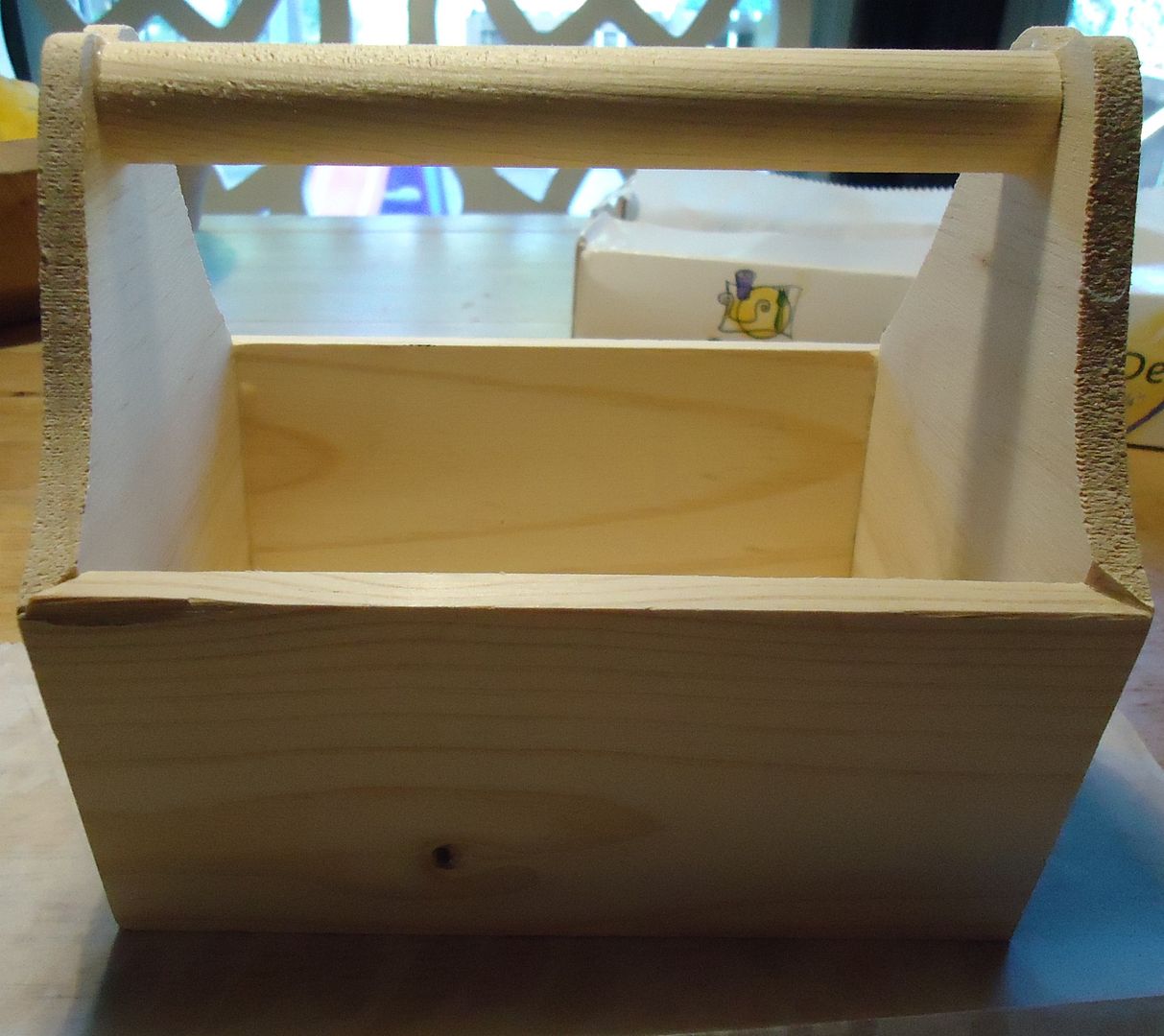 Jace was actually with me one day at Hobby Lobby and he found this tool box.
I started by painting it all brown.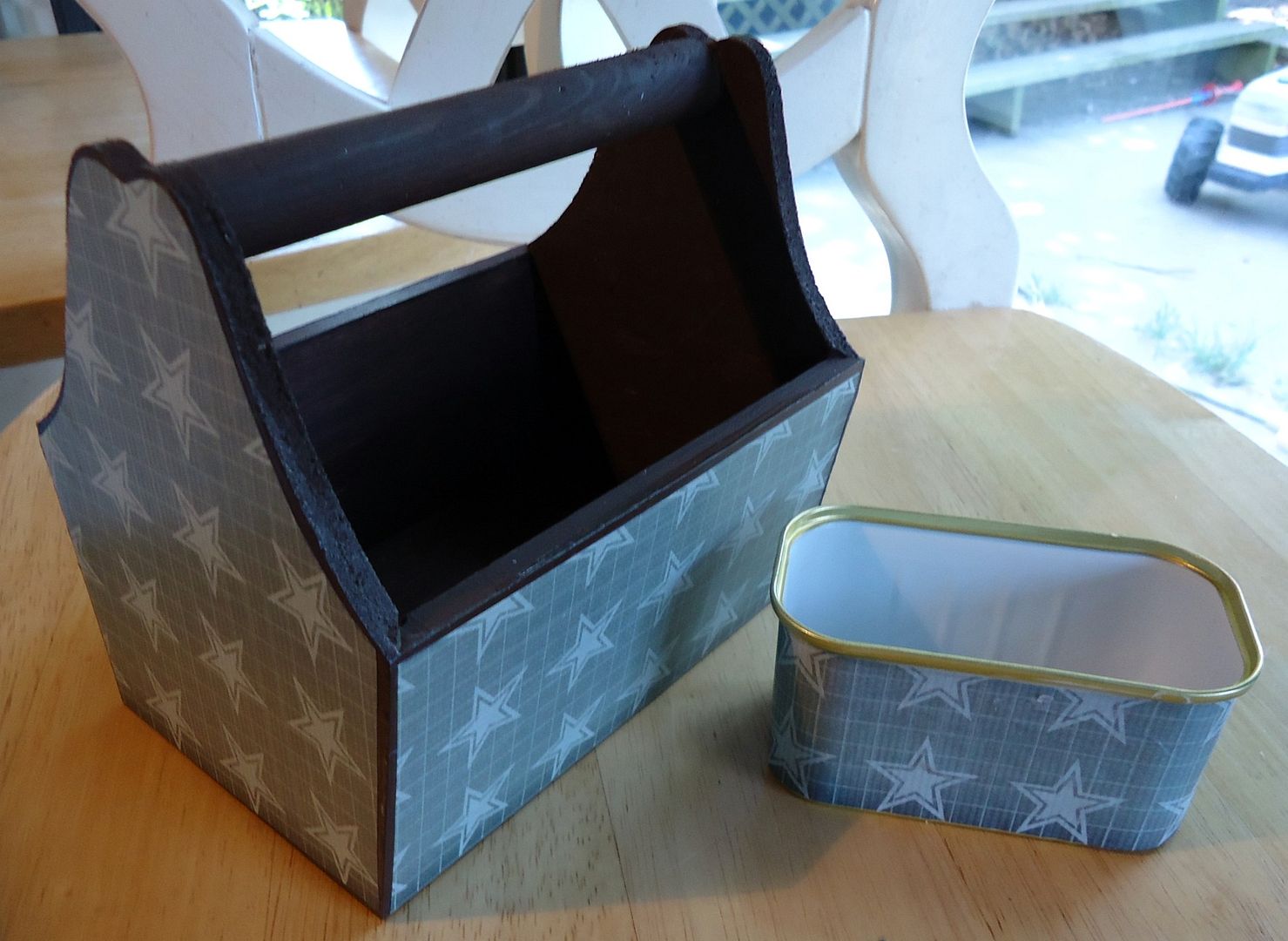 I covered the sides of the toolbox and another infamous Spam can with the paper we found.
Then just start filling it up with lots of goodies.
Now the little guy has his own tools for when he does that big 1st grade homework!