This is the last day to enter the Cover-Up/Flip Flops
Giveaway.
If you haven't done so already, be sure to enter today.
I'm sorry, I don't have a craft to show you today. I was a little busy (and now sore) moving Brandon to his new Townhouse over the weekend. We started on Friday and finally finished up yesterday.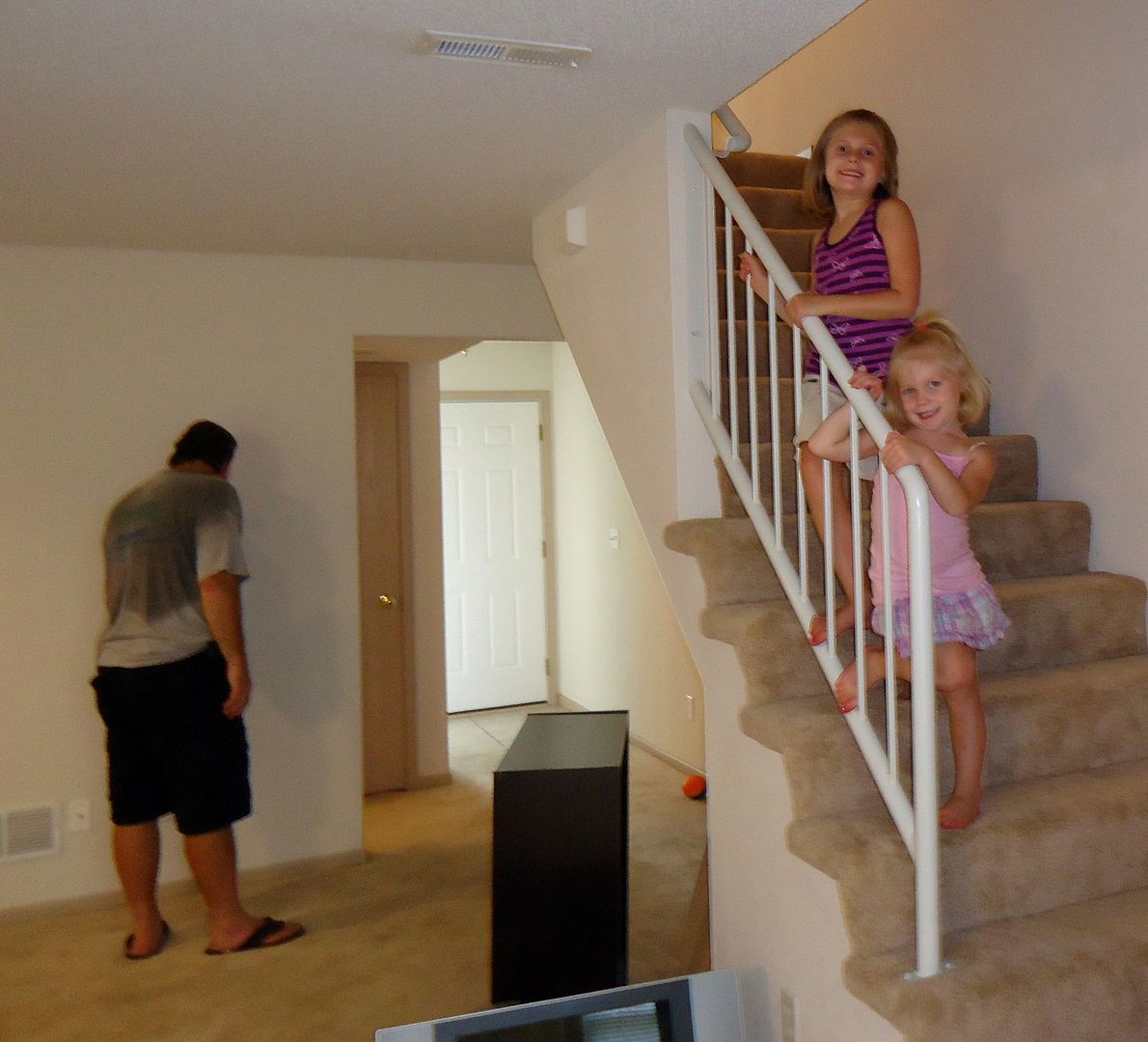 I know it's gross, but look at poor Greg. It was over 100 degrees that day! I also had the girls with me on Friday and they jumped in to help.
Let me rephrase that, the kind of helped!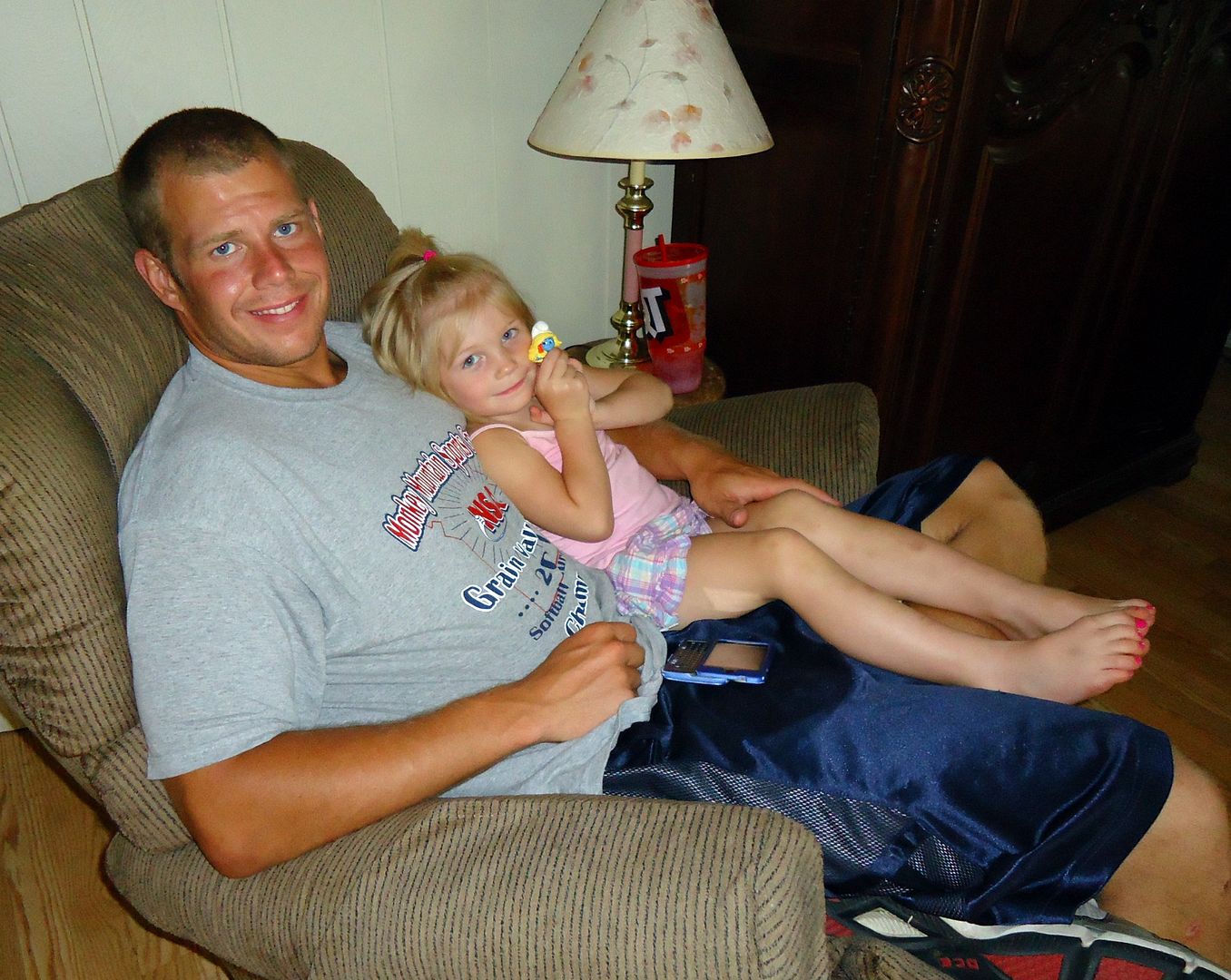 Tierni loves her Uncle Brandon!
Okay, got Brandon moved - check. Cleaned house - check. Now back to crafting!!