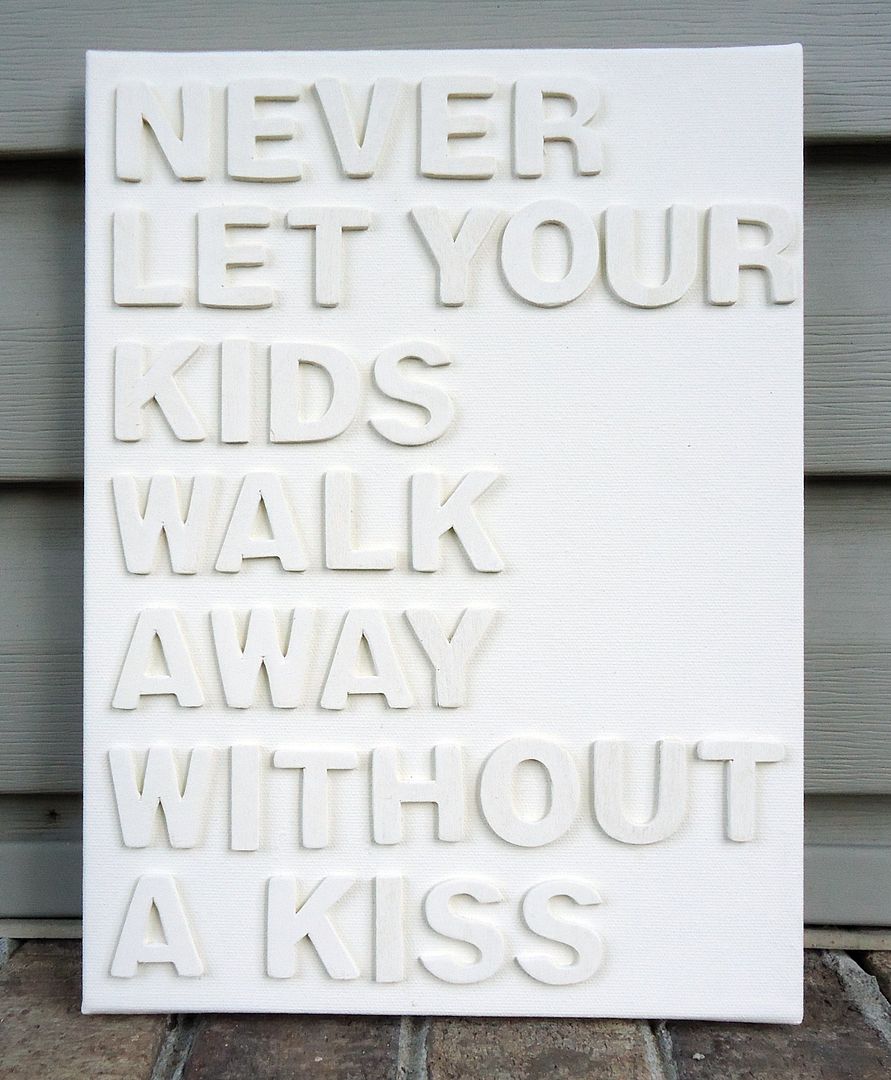 I've seen a lot of these canvas mats popping up everywhere and wanted to try it.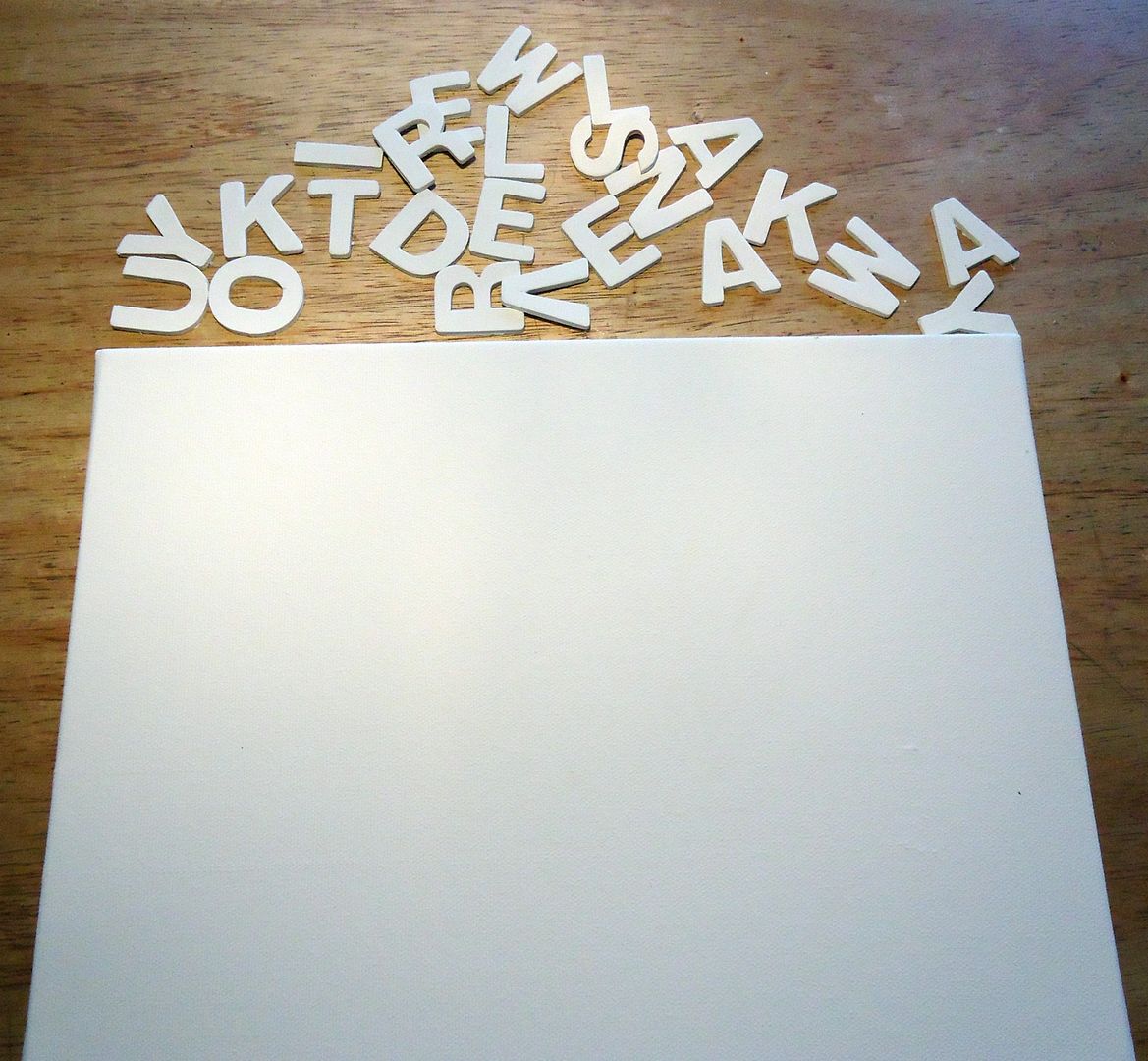 It's really so easy. I just bought a canvas mat and wooden letters and painted everything ivory.
Then I just glued the words on the mat (that was the hardest part).
Such a simple message to mean so much!
Here
is where I'll be linking to this week.