I saw the new Smurf Movie 3D last week. Twice. I had the two little girls staying here one day and we went to the movie and saw Smurfs.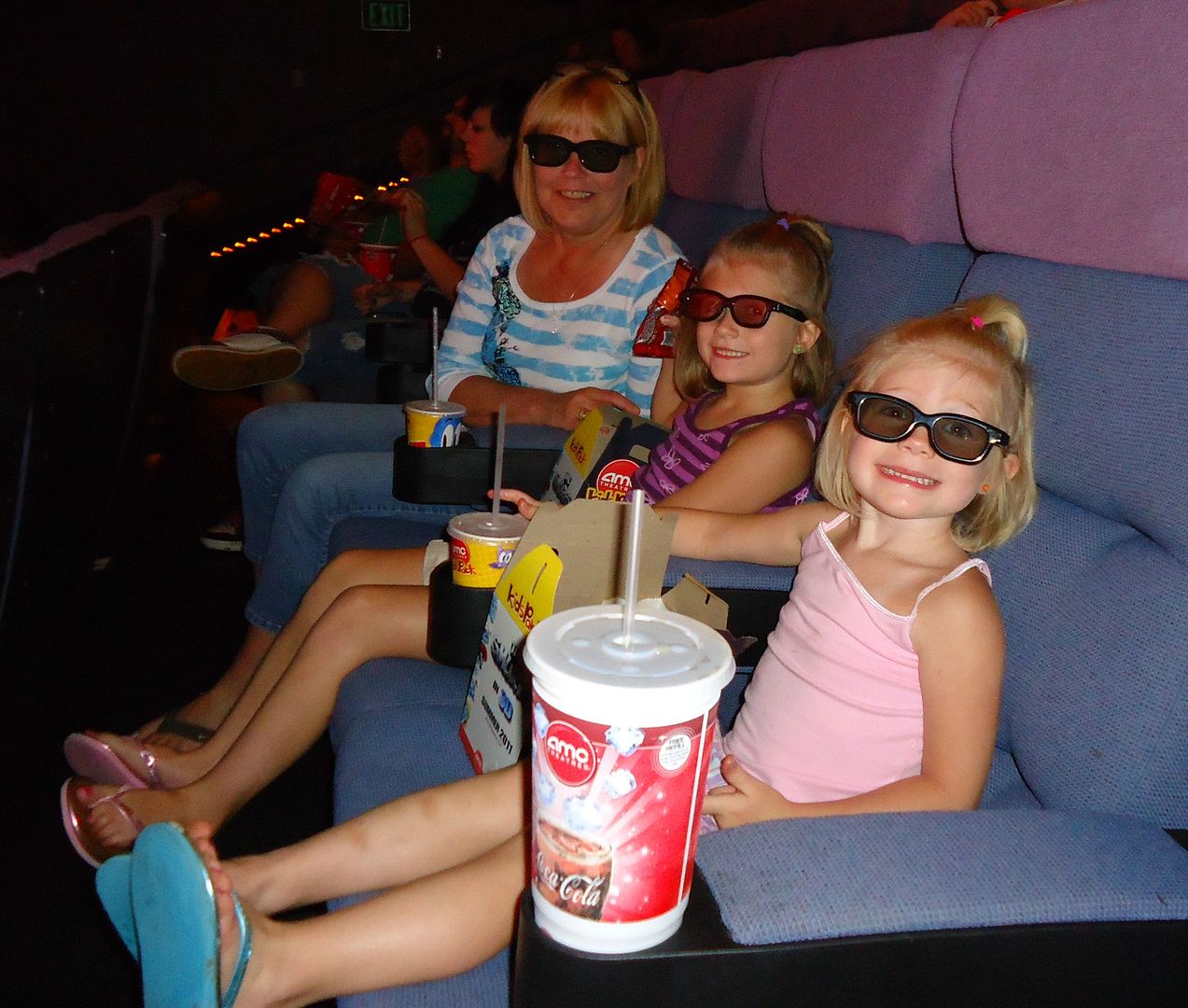 That picture is the reason I try to never show pictures of me on this blog! What's up with the Sylvester Stallone smile?!! Triniti and Papa watched the whole movie and loved it! Tierni (the little one) and I loved it too, until she had to go potty and discovered the automatic paper towel machine. She thought it was the best thing ever and we went potty at least 10 more times! Everybody in the bathroom thought she was so cute handing out paper towels in her glasses (she wouldn't take them off)!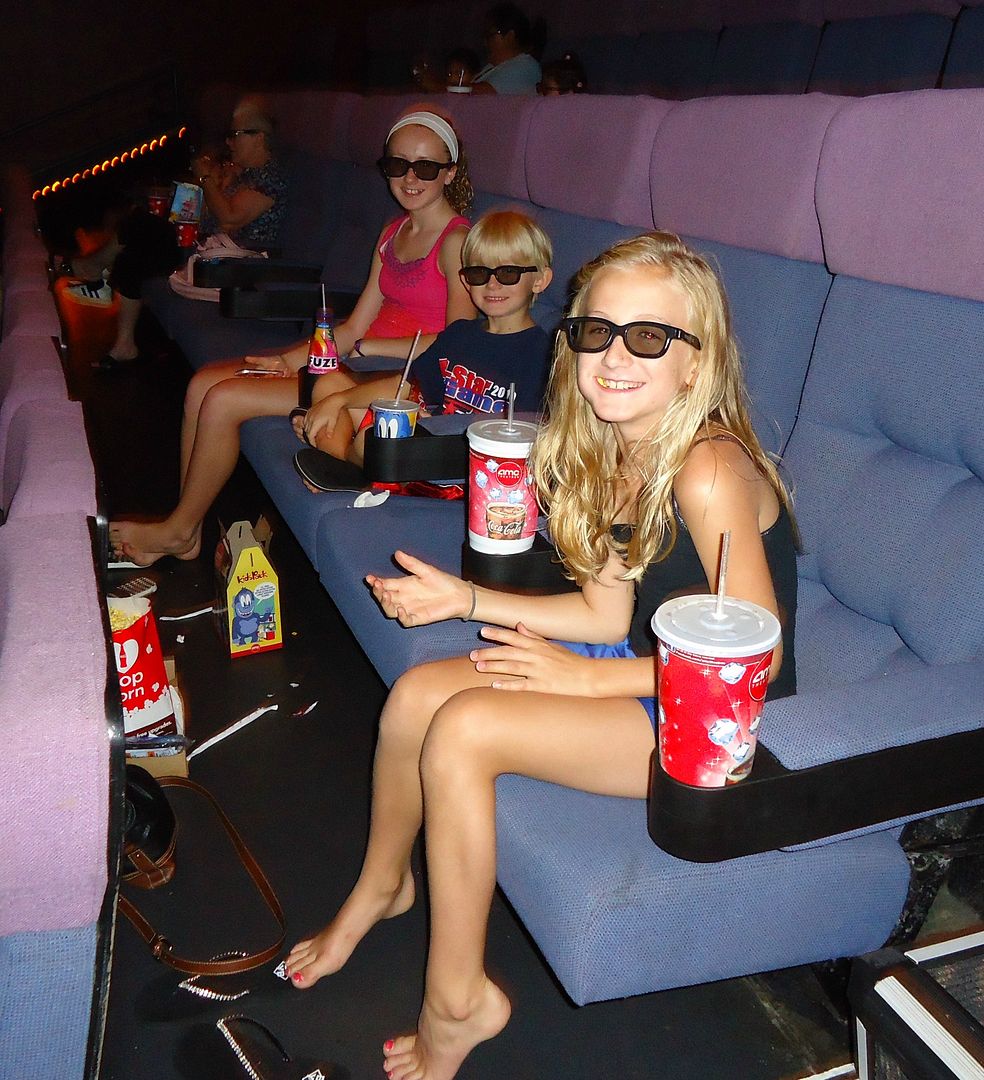 A couple of days later, Jalynn, Jordyn & Jace were here and we were going to see The Zookeeper. When we got there, it was sold out and the two little ones wanted to see The Smurfs. I promised Jalynn if she would just sit through the Smurfs, I would take her to see Glee 3D when it came out. We had a great time and the movie is awesome! Especially when you can watch the whole thing and not have to hand out paper towels!
I've had several of you ask me what the W was for in the last post of my barn tin. Our last name is Weems and that's what it's for. Sorry, I should have explained that better.
I know this post is full of random things, but I have to do this for Greg (I hope he sees it). He has to have a little surgery in the morning to remove a spot near his eye. Nobody wants to hear that horrible C word and it scares you to death. Greg only knows how to worry about me and all the kids, he doesn't know how to handle worrying about himself and is having a rough time with this. I feel like you all are my friends, so please, if you have a little room in your prayers tonight, please remember us.
Thank you!
Greg, this is for you.
I love you!