I was trying to clean my craft room and found a whole bag of zippers that I bought at a garage sale last year. Needless to say, cleaning stopped and I started playing with the zippers.
Who would have thought zippers could be so much fun?!
I started with this brown one that was 20" long.
I basted (with the thread doubled) all along the one side.
Then just pull your thread until it's a curly mess.
This part takes a little work, but just keep wrapping the coils around and around. I left my needle attached so I could tack it all down when I had it the way I liked it.
It just wouldn't be complete without a cute little orange button.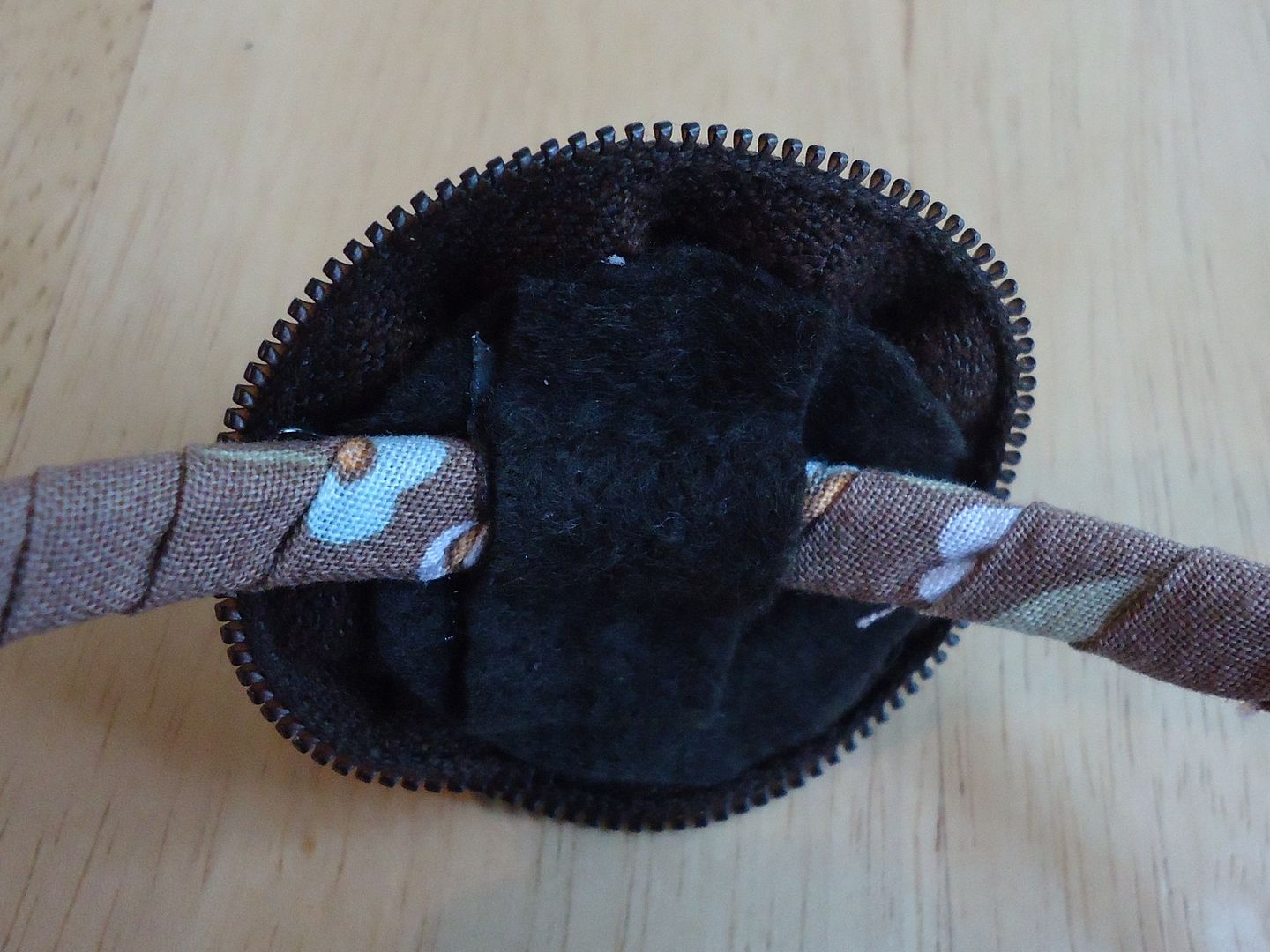 I glued a circle piece of felt to the back and then hot glued it to the headband and added another little piece of felt.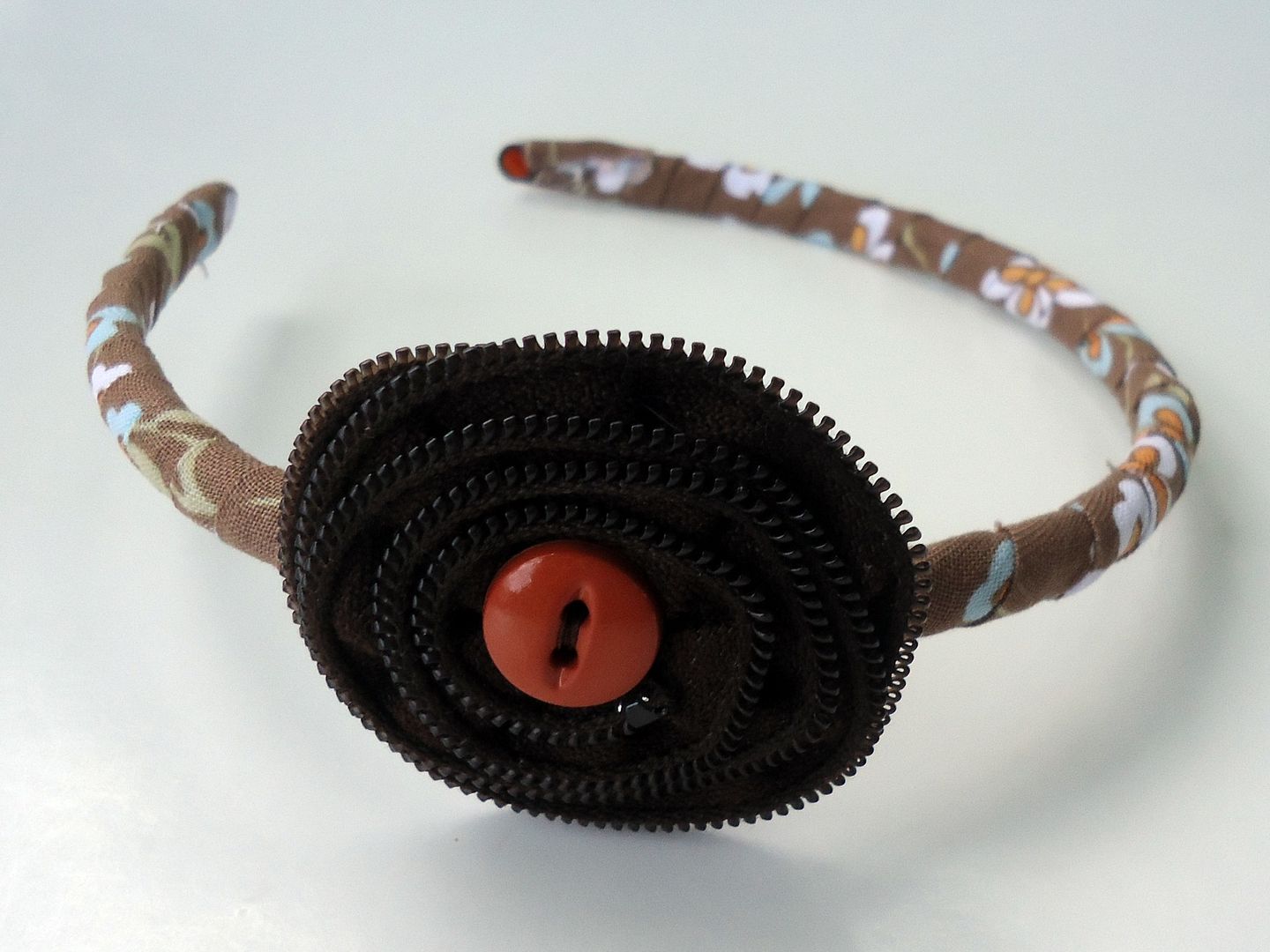 This zipper had the vinyl teeth but I still like the way it turned out.
I was so excited this weekend. A neighborhood near us had their annual garage sale and I got a brand new serger (still in the box) for $100.00! I have always wanted one, but I have no idea how to use it!