Sometimes I get an idea for something in the strangest places!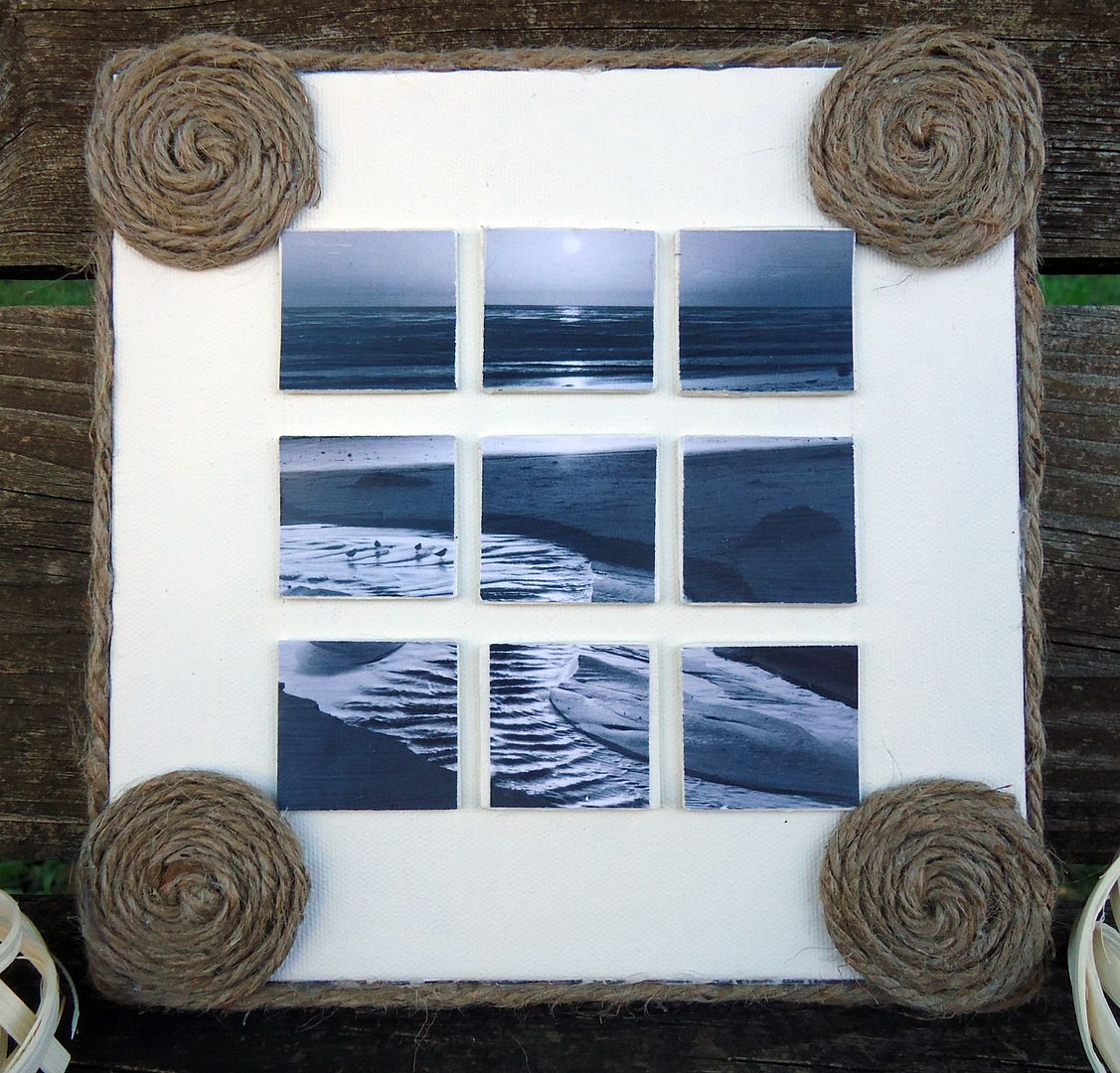 Don't get me wrong, I absolutely love this, but here's where the idea came from.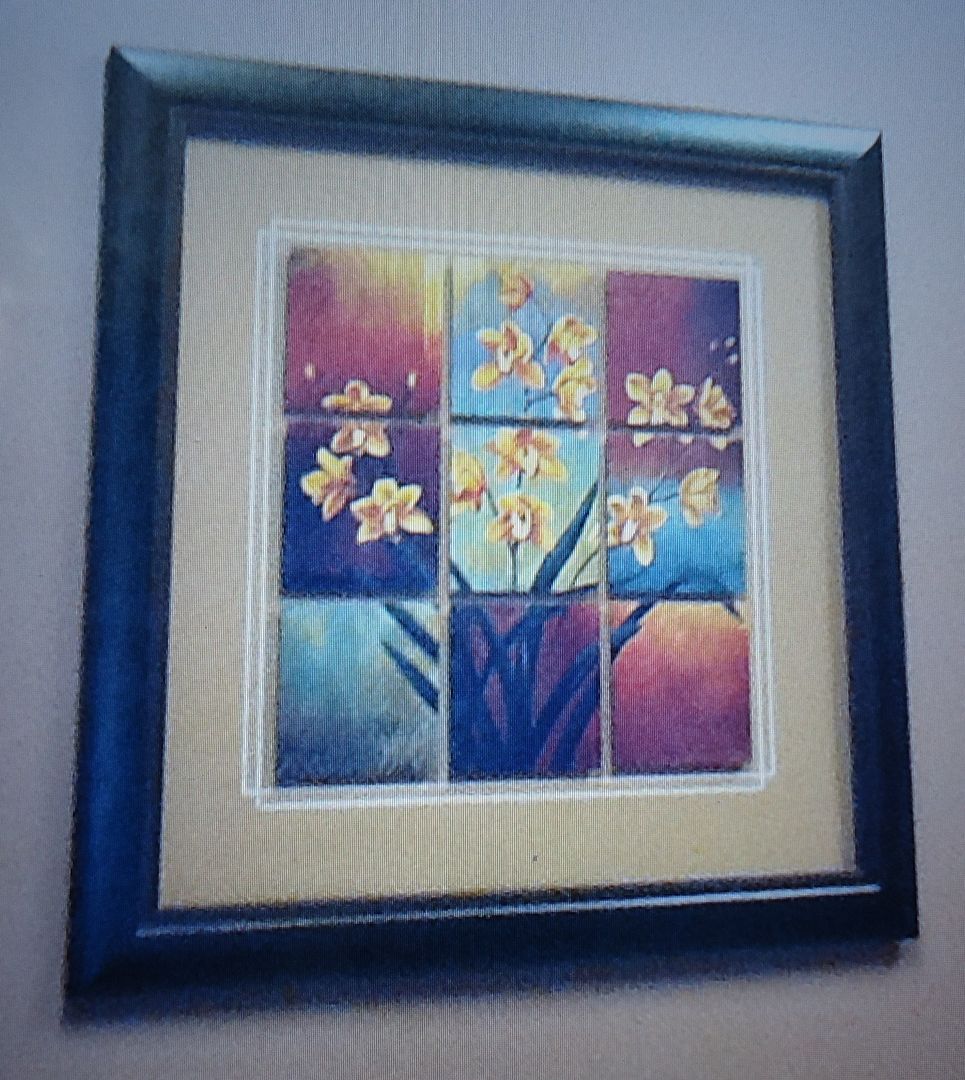 When Greg had his surgery a couple of weeks ago, this picture was on the wall right across from me. The picture is so bad because I took it with the I-Pad and don't know how to get the pictures off of it. That is a picture of the picture on the I-Pad. Still with me?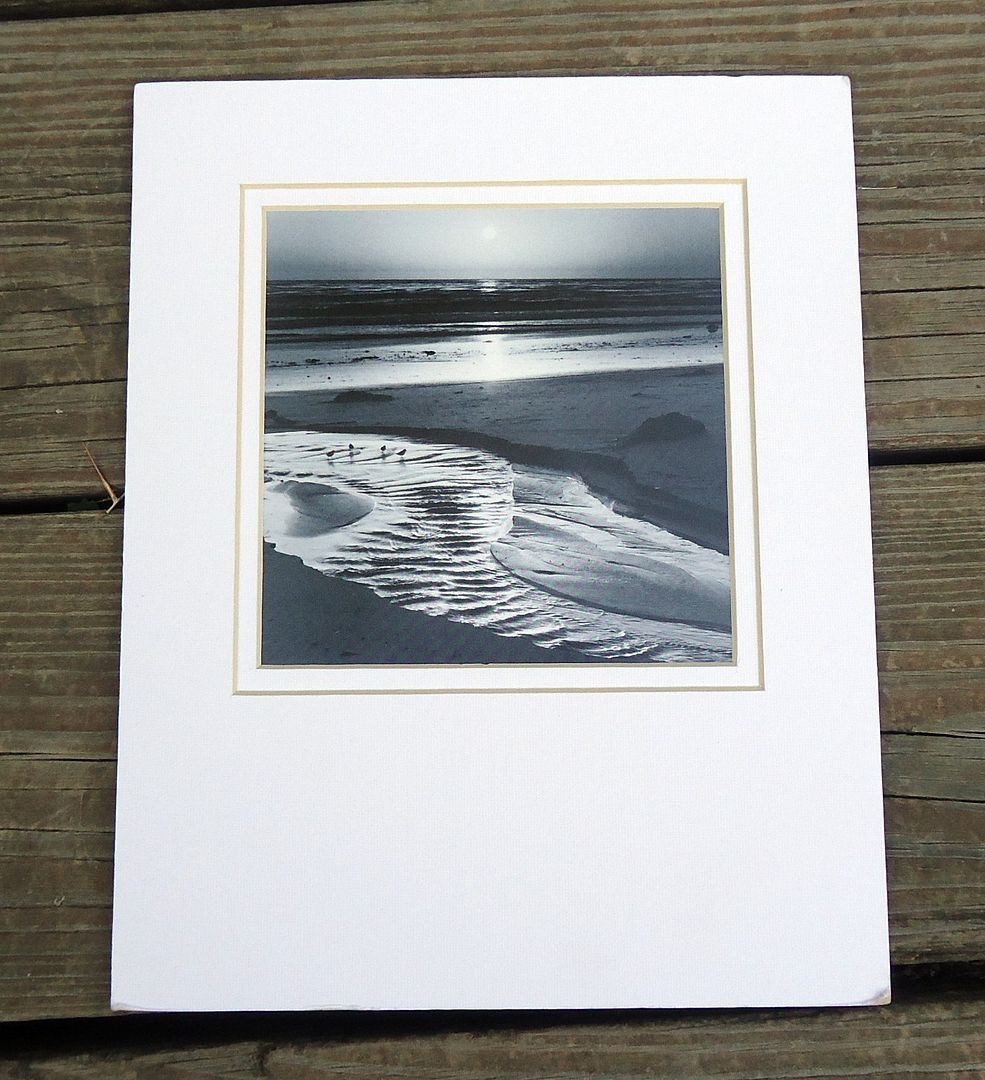 The next day, I gave Greg a pain pill and when he went to take a nap, I went to Hobby Lobby!
I found that print.
I marked off 9 squares on the back of the picture. I forgot to take a picture of the little square Woodsies I bought, but you'll see them next. I made sure to number them so I would know easier how the puzzle fit back together.
I painted the canvas and the little squares white. I mainly painted the sides and outer edge of the squares because I was going to cover up the middle. That's why the paint job looks so messy.
This is where I completely impressed myself! I numbered the squares! Normally, I would have just put the cut pictures on and then wondered what happened to my numbering!
I mod-podged the picture onto the squares and glued it to the canvas.
Then I cut 4 circles out of cardstock.
I rolled 4 coils of jute and glued them to the cardstock. Actually, I rolled a lot of coils of jute! I loved the way they looked and have so many ideas to use them for. Believe me, you'll be seeing these again!
I glued more jute to the sides of the canvas and put the coils on. I love the way it turned out!
By the way, Greg is fine, the cancer by his eye is gone!
I'll be linking
Here
this week.