I have a special shout out that is long overdue. My blogging friend Kate from
craft whatever
linked
Stella's Cuff Bracelet
to It's a Party a couple of weeks ago. As you look at the picture, keep in mind that Stella is 4!
Stella wanted to learn how to sew and Kate (being the good mommy she is) let her sit at her machine and use the decorative stitches. She had to help her with the foot pedal because she couldn't reach it, but for the most part, Stella made it herself!! Beautiful job, Stella! You just keep on craftin'!
That little 4 year old girl has inspired me! You see, my Serger I bought about a month ago, is still sitting in the box because for some reason, I'm scared to death of it! If I could find that innocent and "no fear" attitude of a child, I'm sure I could be using it soon!
Now on to something completely random.
I thought it would be fun to show some of the photos that never make it to this blog.
The photos I post of the grandkids always look so cute, but...
Sometimes my little model isn't always so cooperative!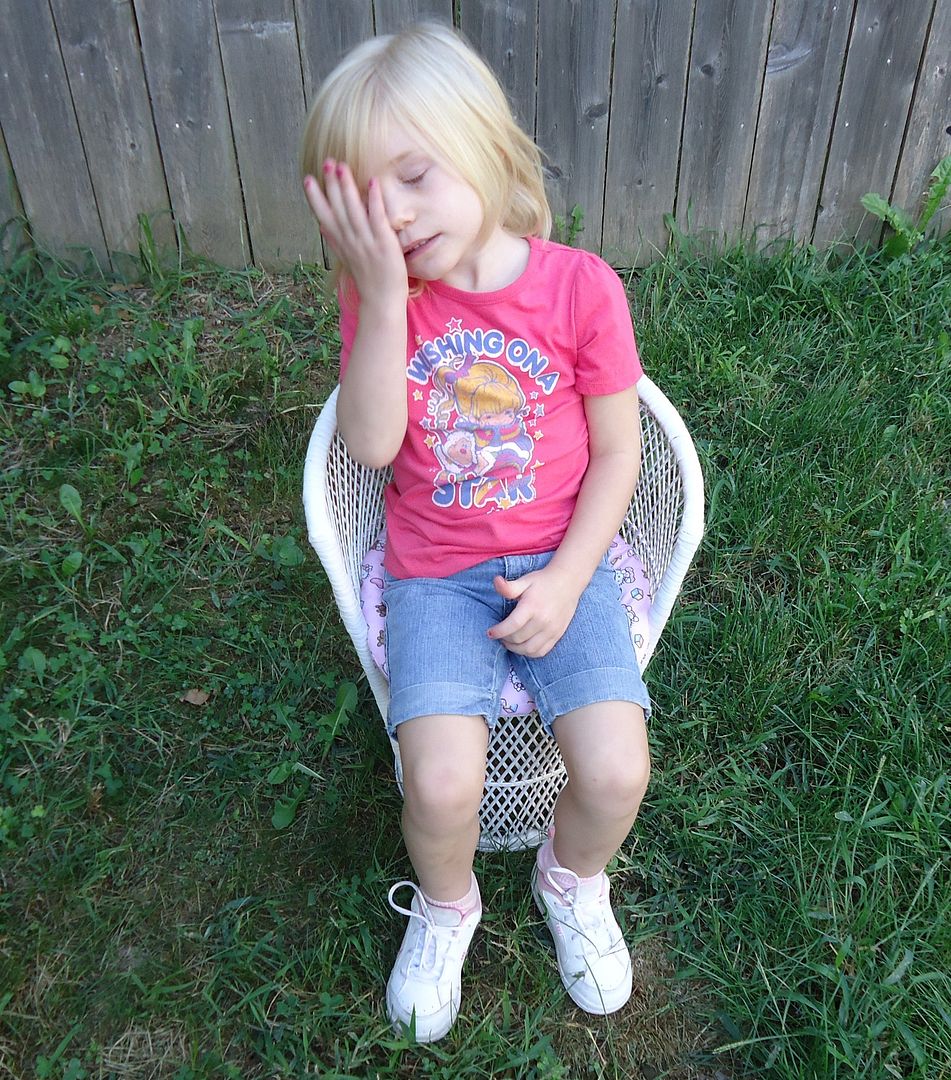 Remember when I posted about my Kitchen Towel Rag Quilt?
Somebody was watching Dora and I was bothering her!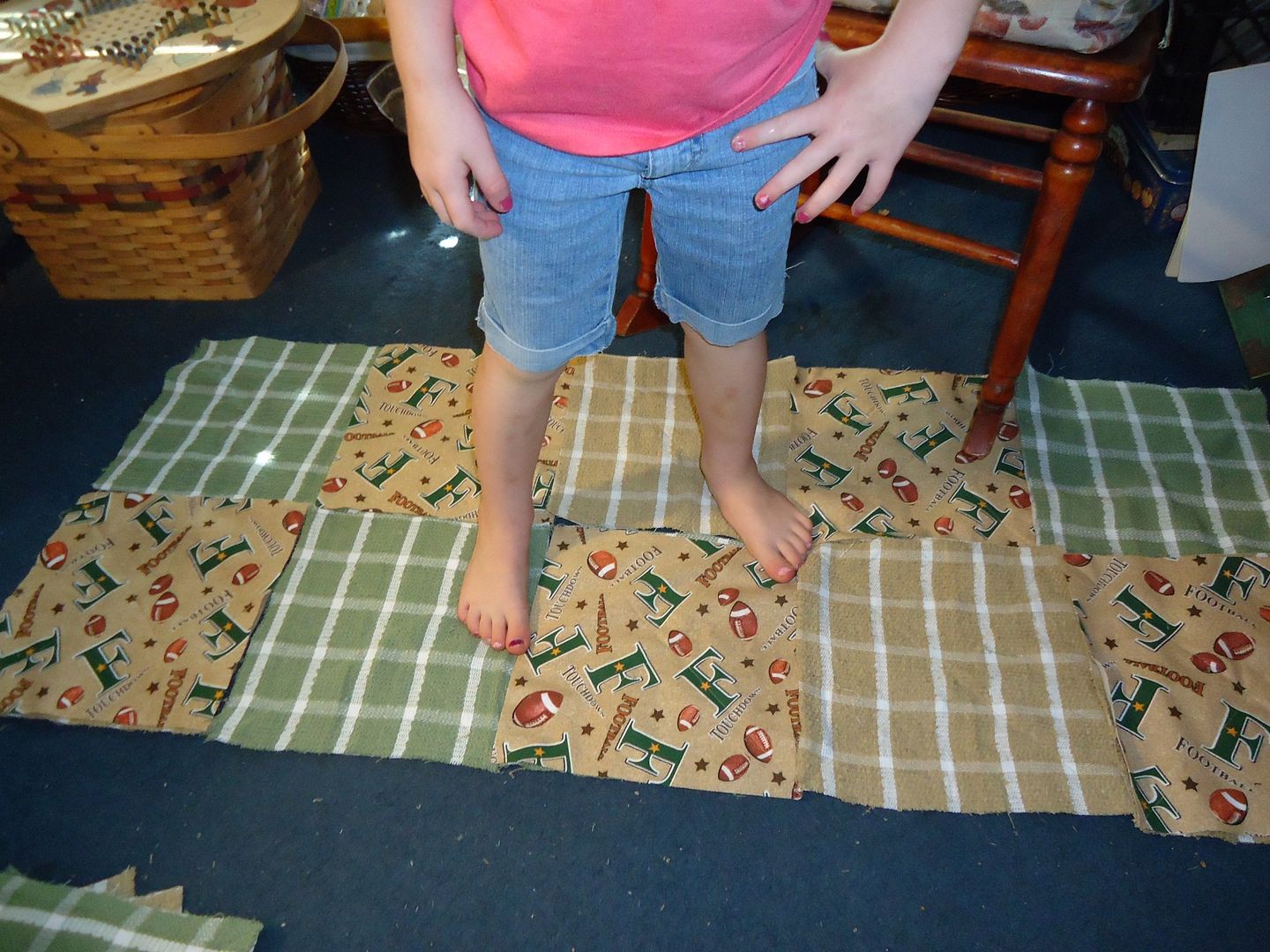 I had started laying the quilt out in my craft room and the same little "somebody" wanted lunch!
It was 10:00 AM!
Trying to take a picture of an I-pad because you don't know how to get the photo off of there is not an easy task!
Oops, got the tree and my hands with camera.
Well now you've got your whole body!
And last, and most certainly least...
Do these sunflowers make my butt look big?