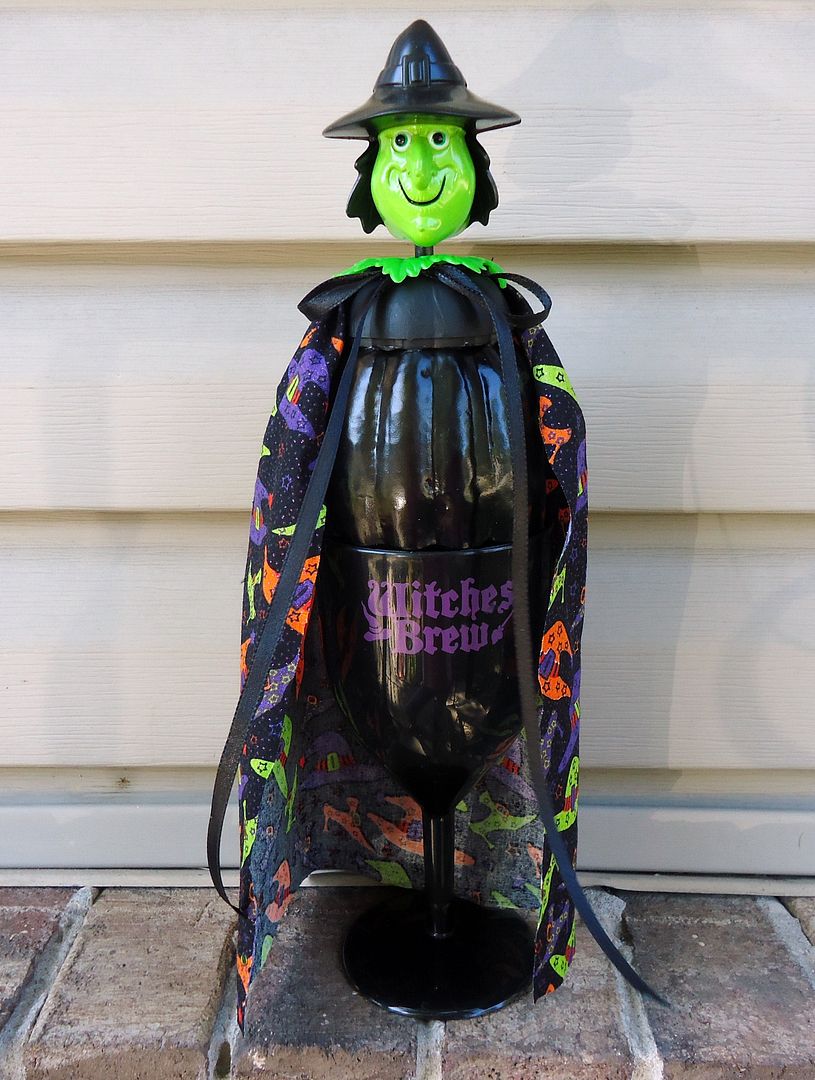 So Tierni and I were at the Dollar Store the other day buying more crayons and markers and she wanted bubblegum. This is what I made when we got home. Funny how these things happen!
See her bubblegum (the witch)? When she picked it out, I thought how perfect! I bought the plastic goblet and the pumpkin while we were there. The pumpkin was orange, I just forgot to take a picture before I painted it. You get the idea.
She ran off with the gum and I took the top bobble head part and glued it to the pumpkin and then glued it in the goblet.
For the cape, I took a piece of fabric and gathered and sewed it onto ribbon.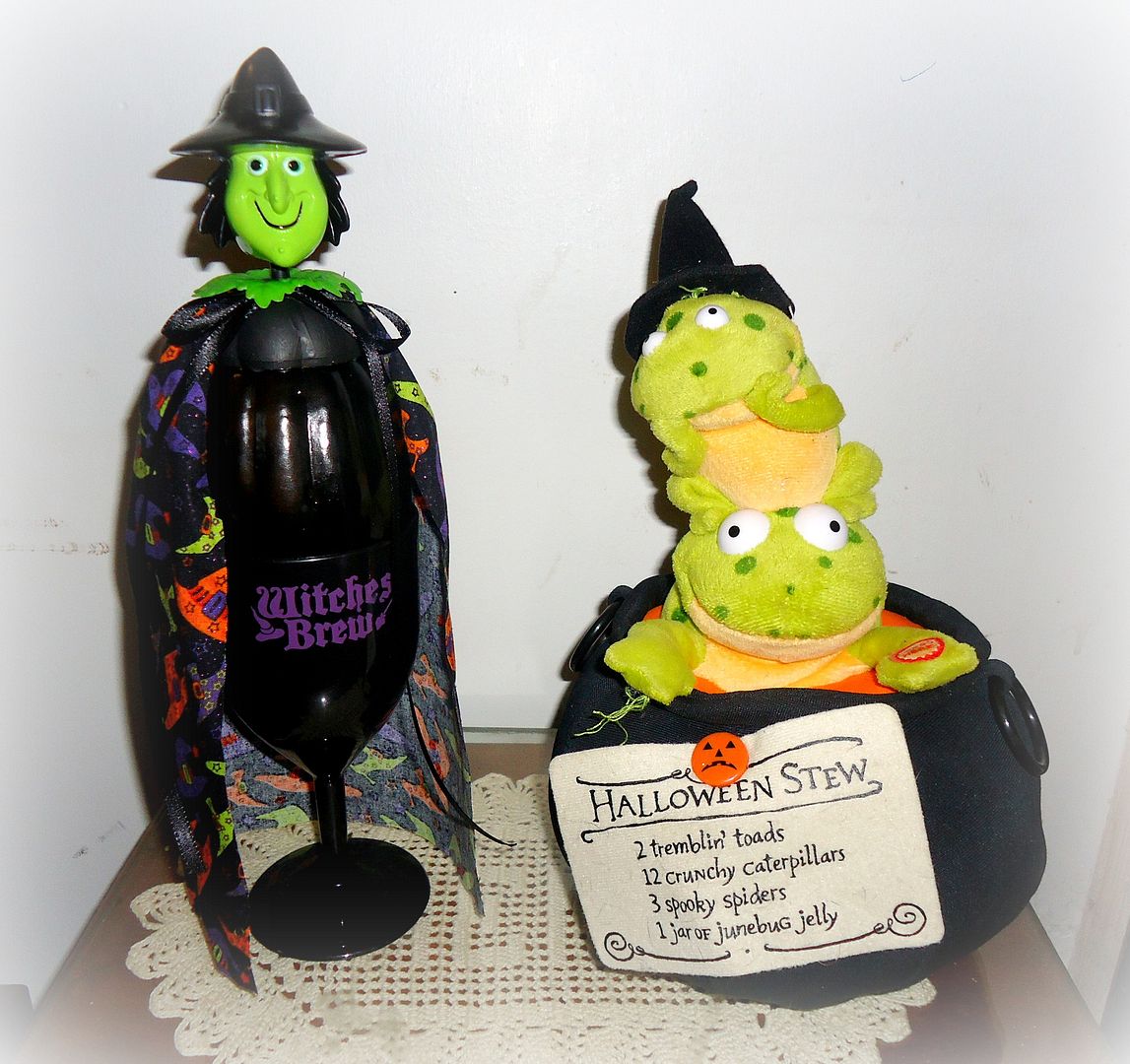 When you push the toad's hand, they sing a cute little (obnoxious) song about the witch is back. When Tierni is here, they sing it over and over and over and over...
Happy Monday!
Don't forget, tomorrow is the big surprise!!