I was playing with Scrabble Tiles the other day (for another project) and we all know how my mind wanders...
Look how the sun was shining so pretty last week! Yeah, now it's freezing!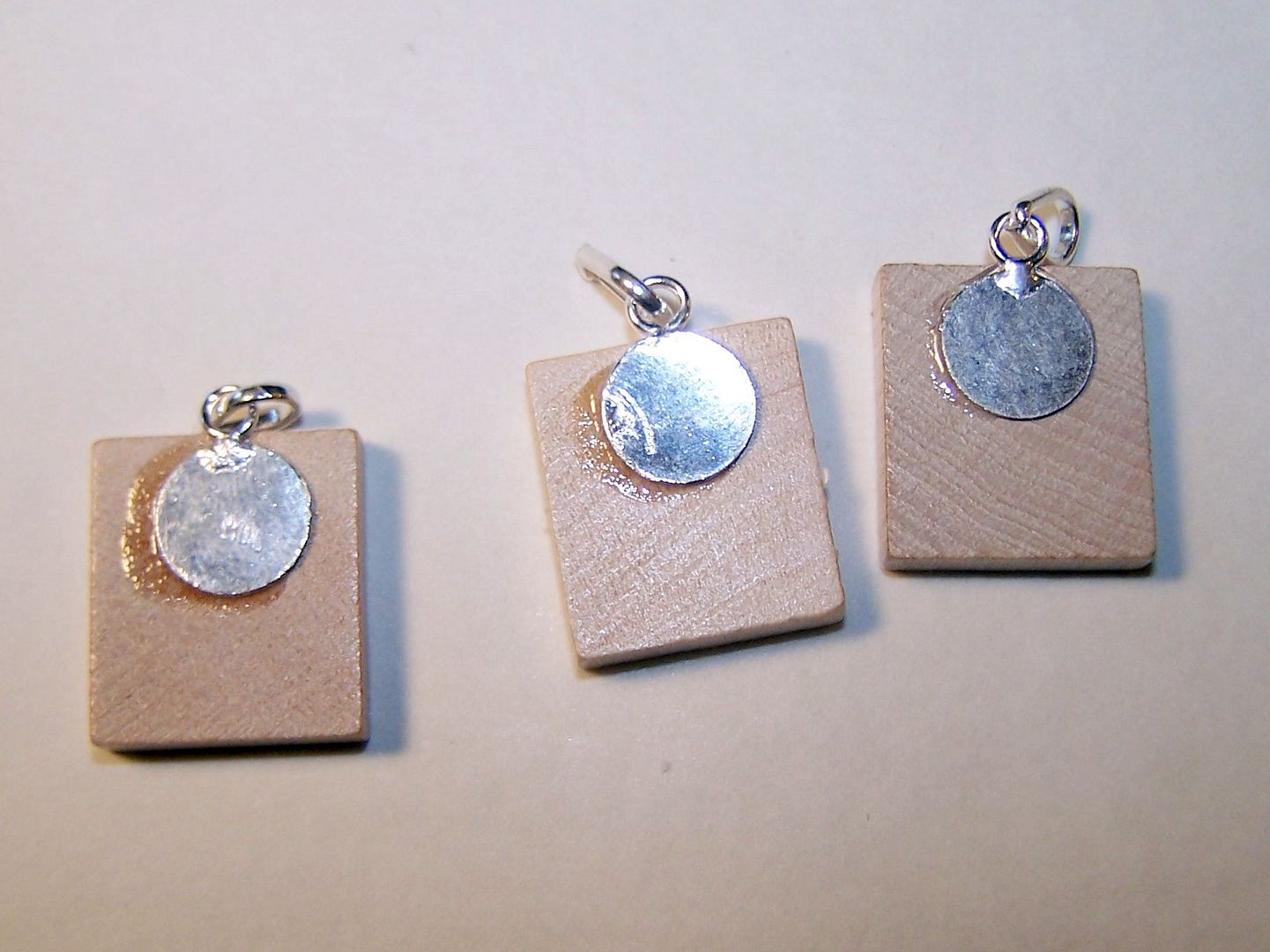 We all know the drill, glue a bail on the back with E-6000 glue.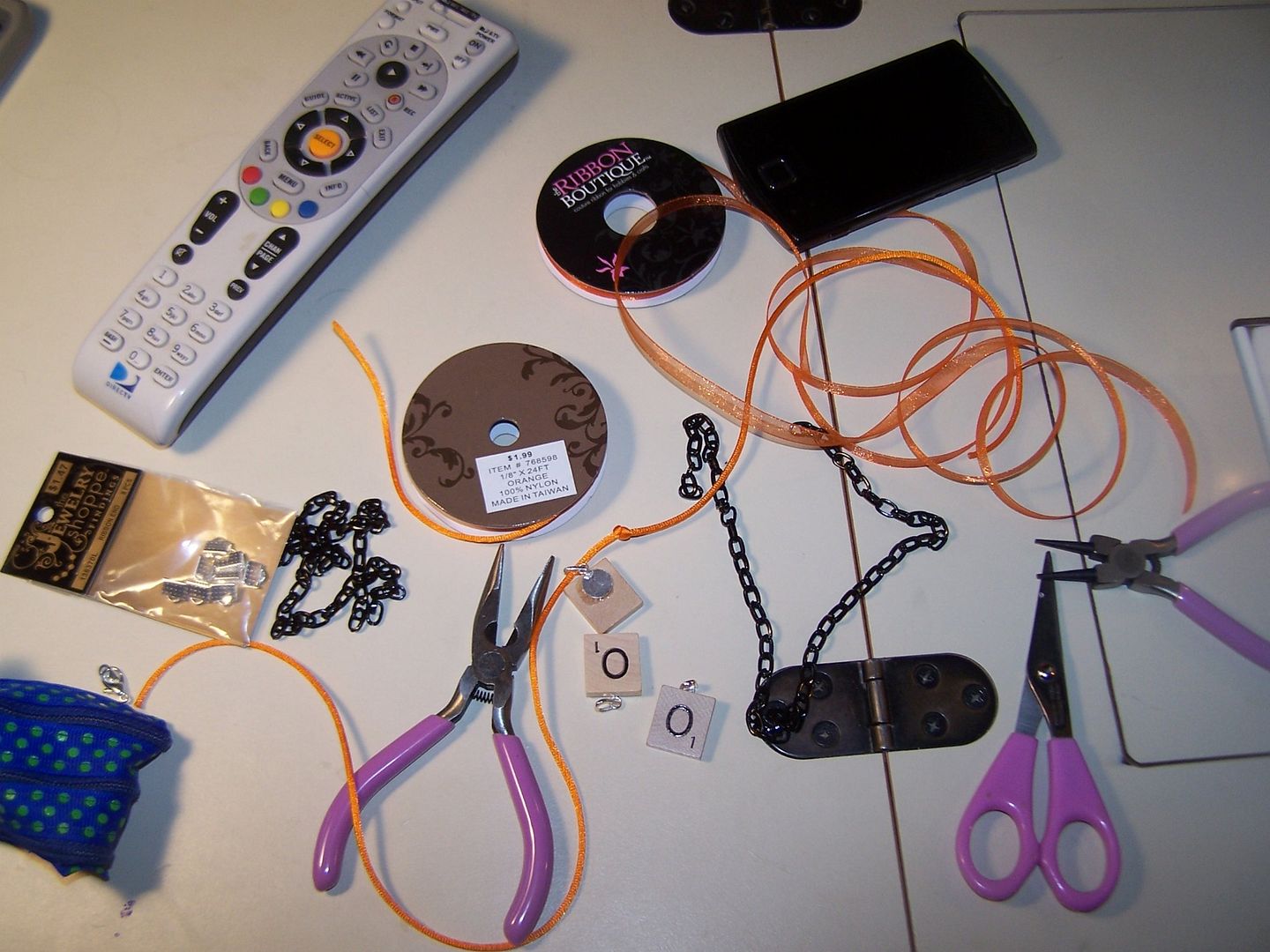 Then end up with this mess!! I wanted to string the orange ribbon through the chain, but that was a disaster. Maybe it would have been easier if the remote control, my phone, and the little zipper coin purse I'm working on would get out of the way!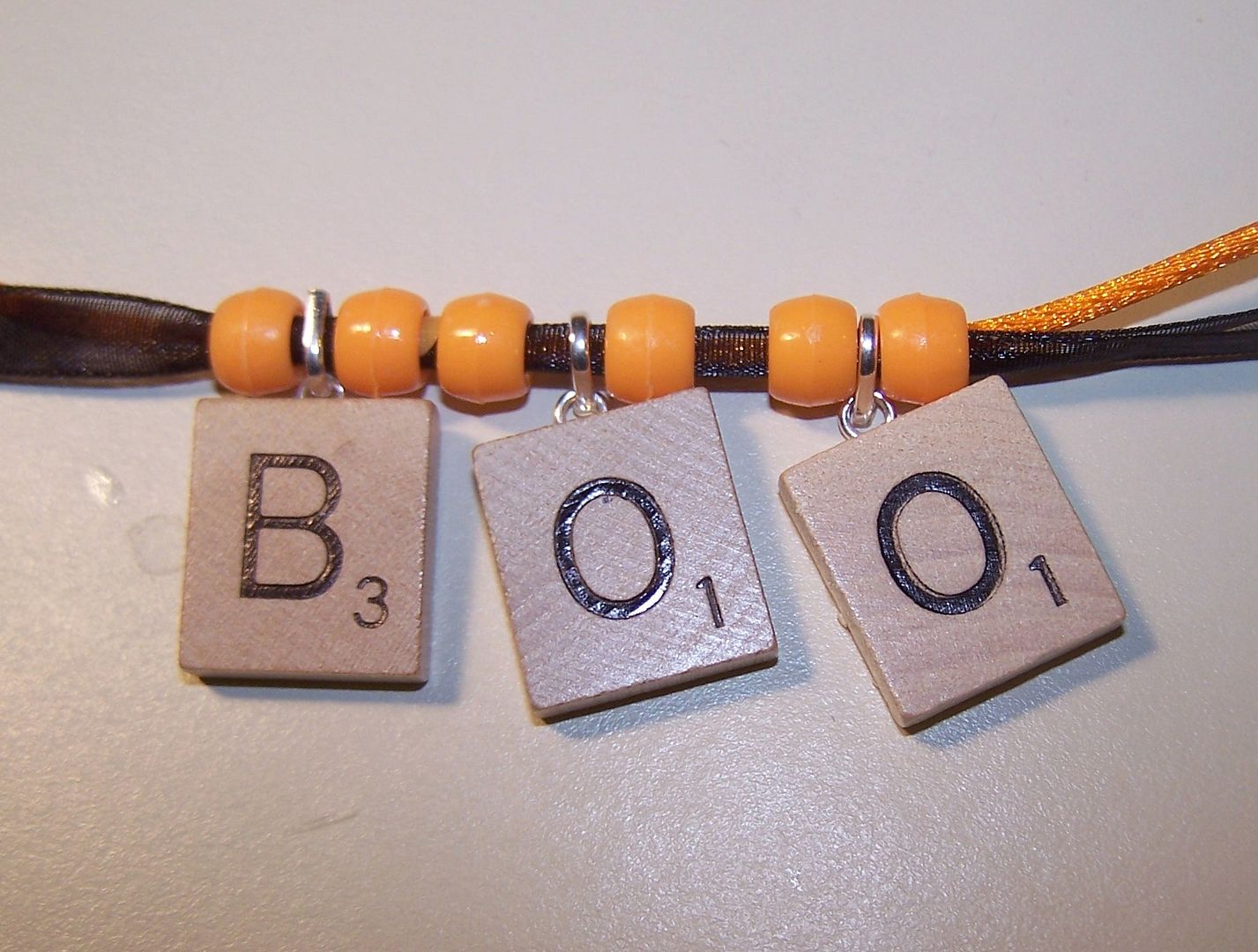 Since the chain didn't work, I just went with ribbon and beads.
I love those clasps, they hold the ribbon so tight.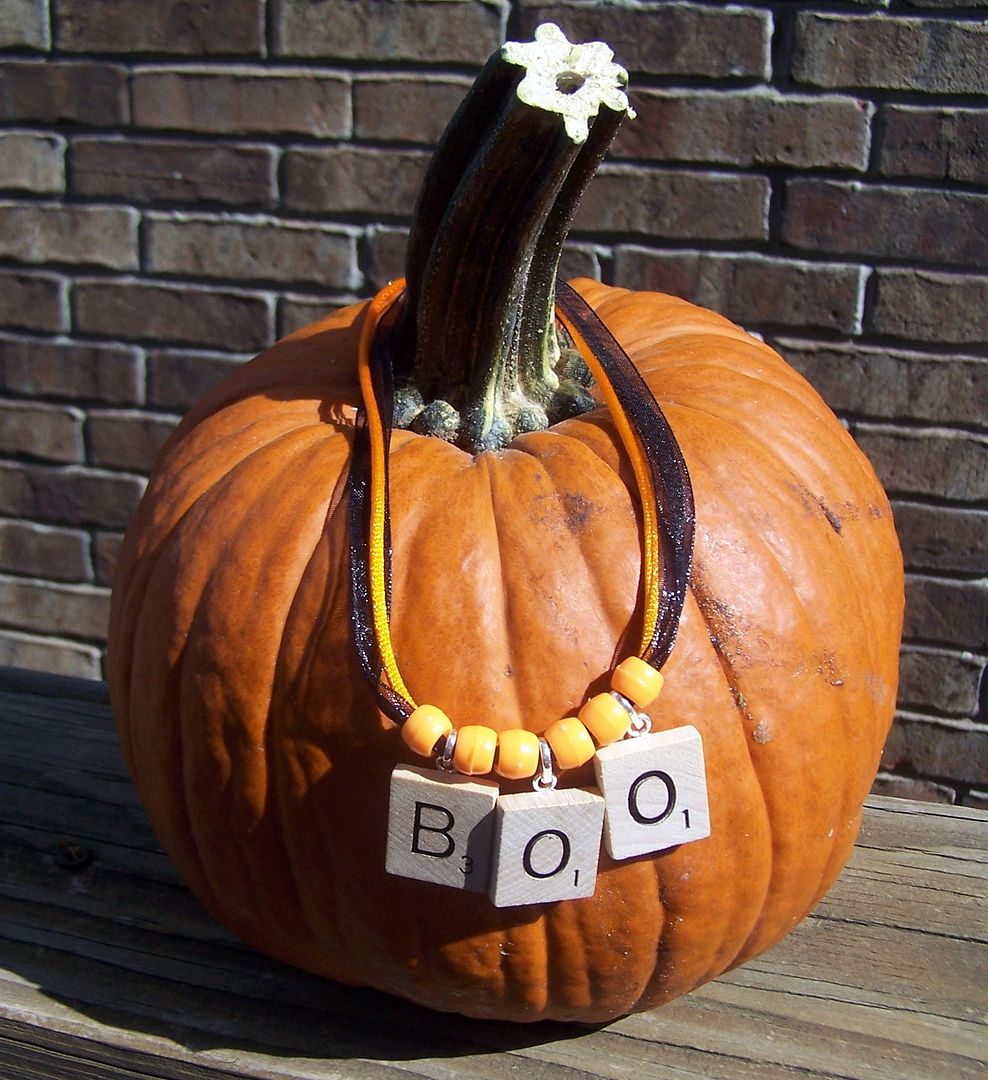 Once I figured out to use ribbons, this was so simple! I wanted to make more but I'm out of B's.
Go figure!
I'll be linking
Here
this week.