The hardest part of this whole little project was keeping everyone away from the candy corn before I had a chance to paint it!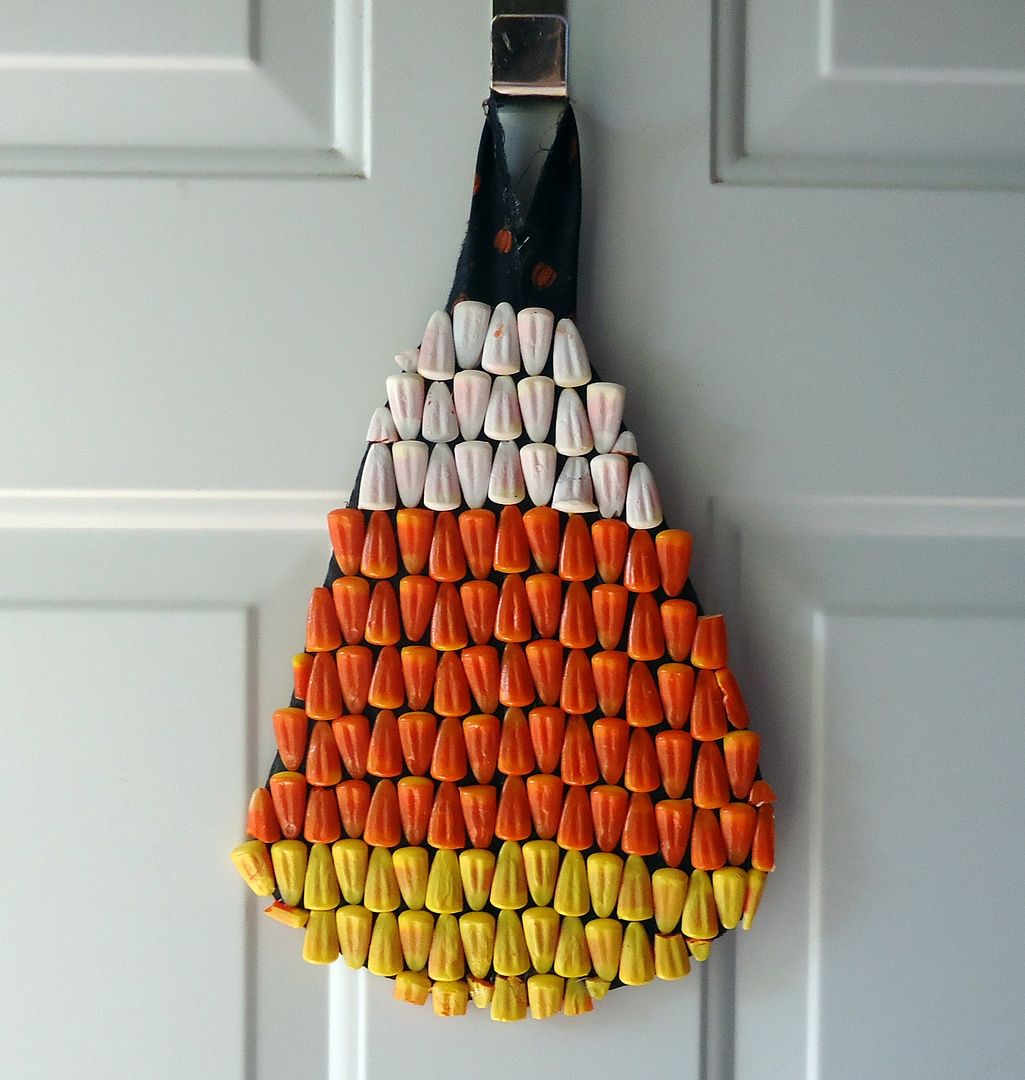 Including me!
I started with a piece of heavy cardboard that I cut into a candy corn shape.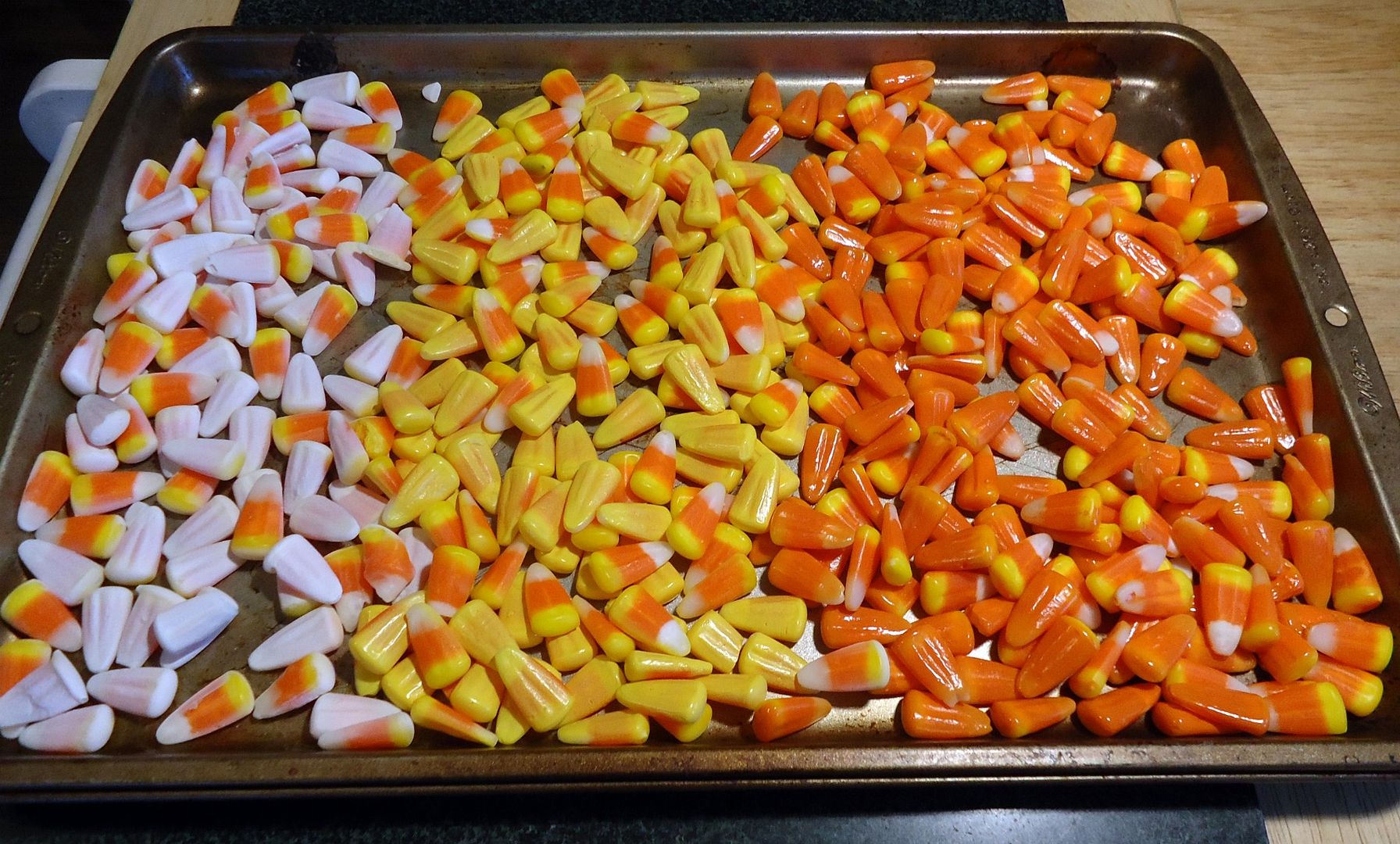 Went outside and spray painted the candy. Aww...what a waste!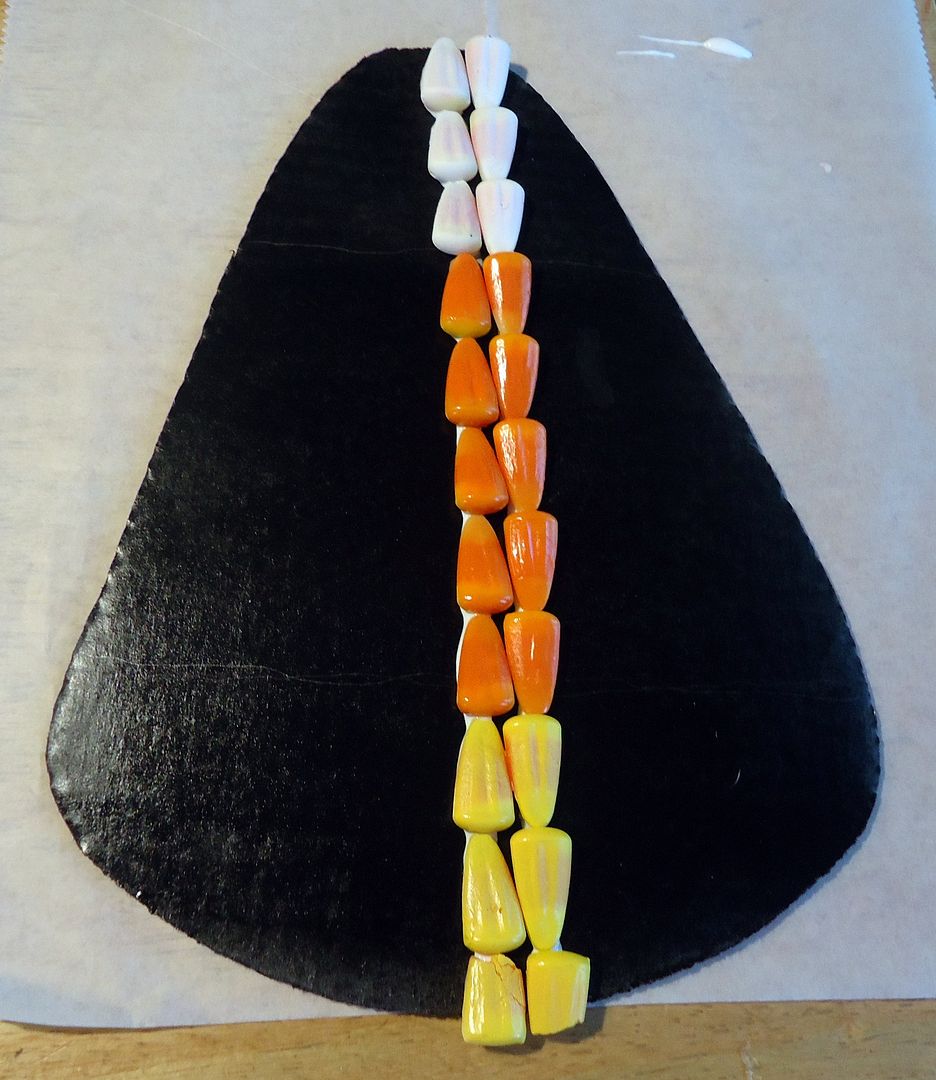 I painted the cardboard black and then started gluing each piece on with Aleene's Tacky Glue.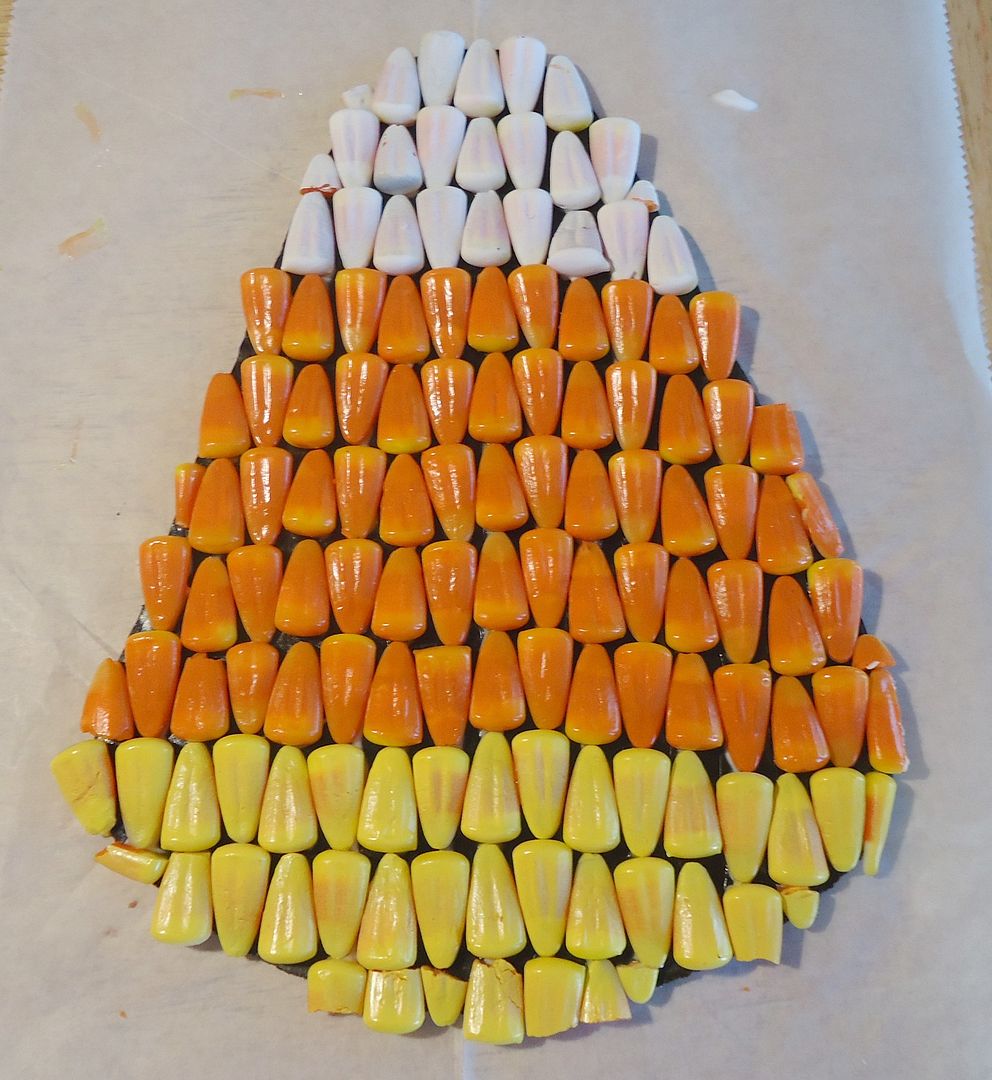 And glued and glued and glued!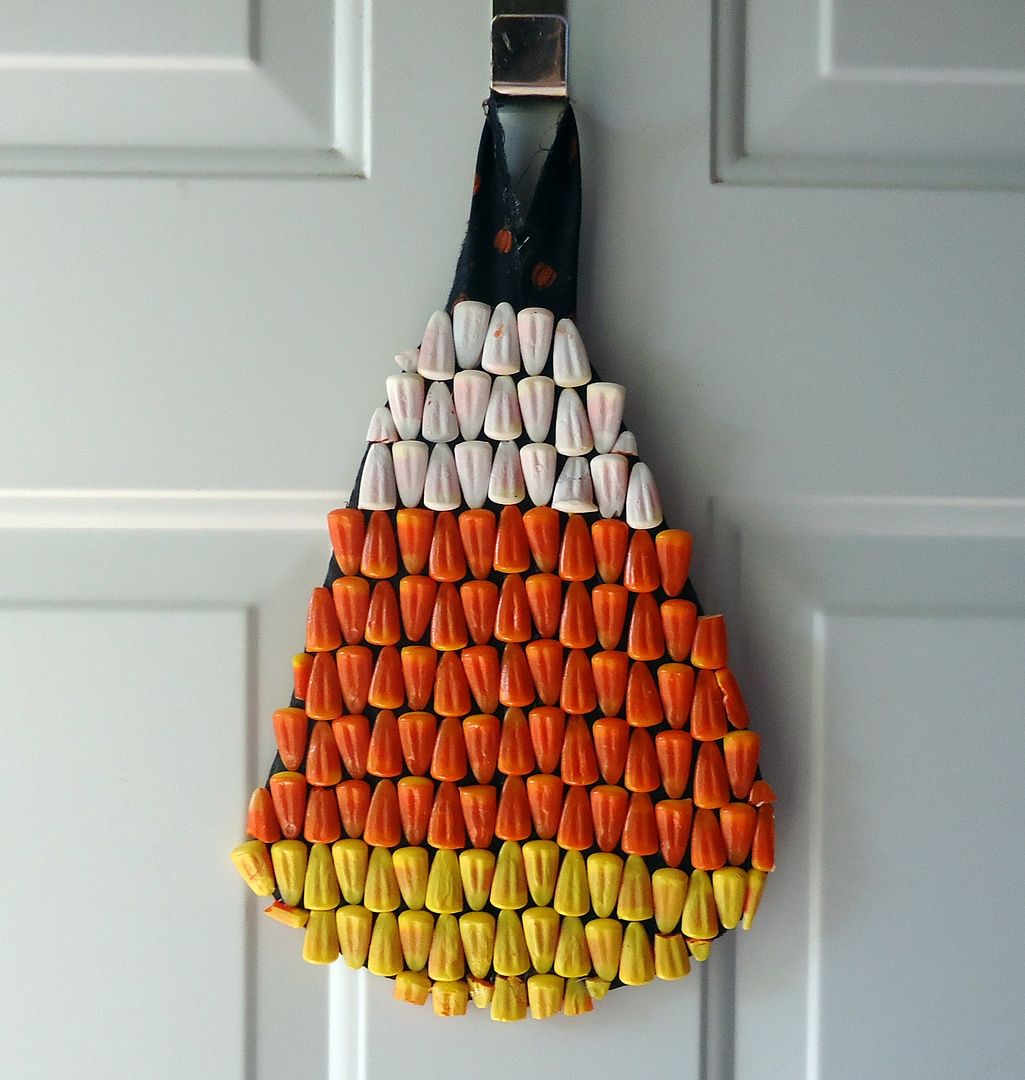 I just hot-glued a strip of Halloween fabric to the back to hang it. I was kind of worried about the candy falling off with the door opening and closing, but that Aleene's glue really holds. So far, so good!
Happy Monday!