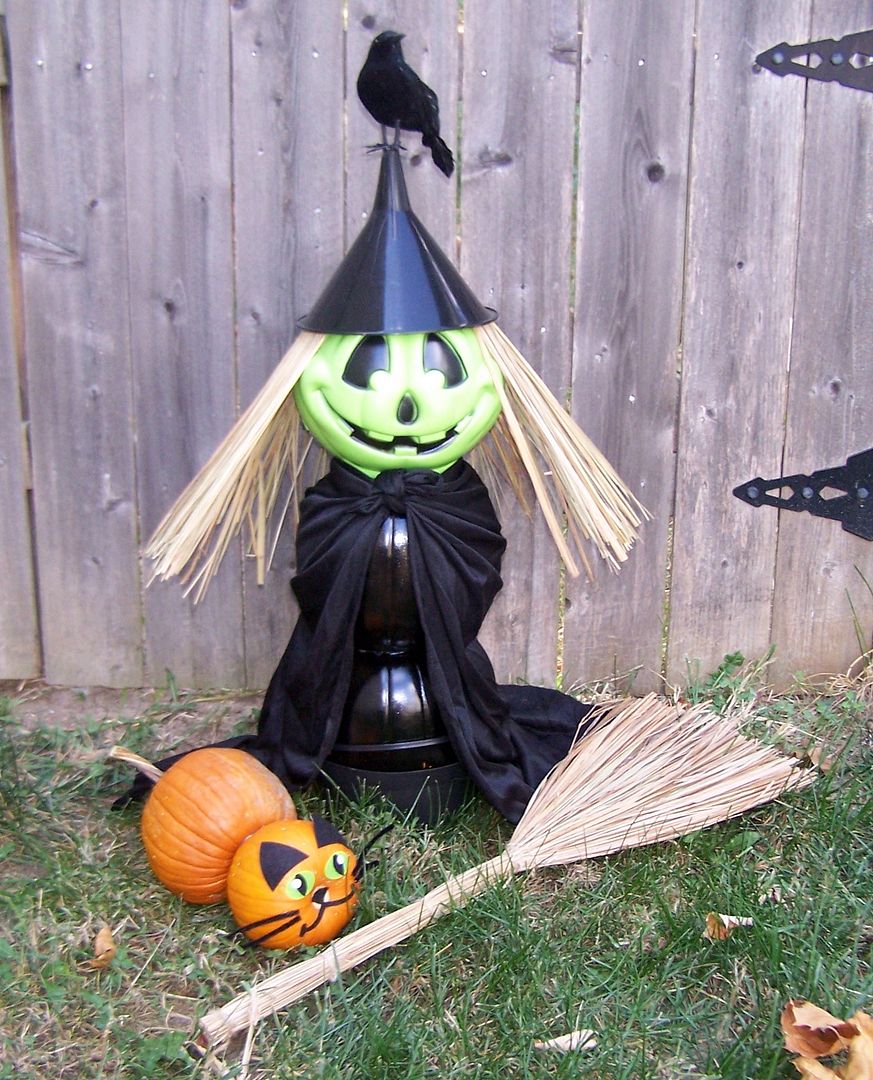 That whole little witch was made with everything I found at the Dollar Store.
The base is a cauldron candy bucket that I filled with rocks for stability.
I spray painted two orange pumpkins black and then just hot glued the stack together.
For the hair, I cut strands off of the broom and glued it in the hat (which is really a funnel).
I glued the bird to the top of her hat, but she still looked lonely.
I used the cat face from this package and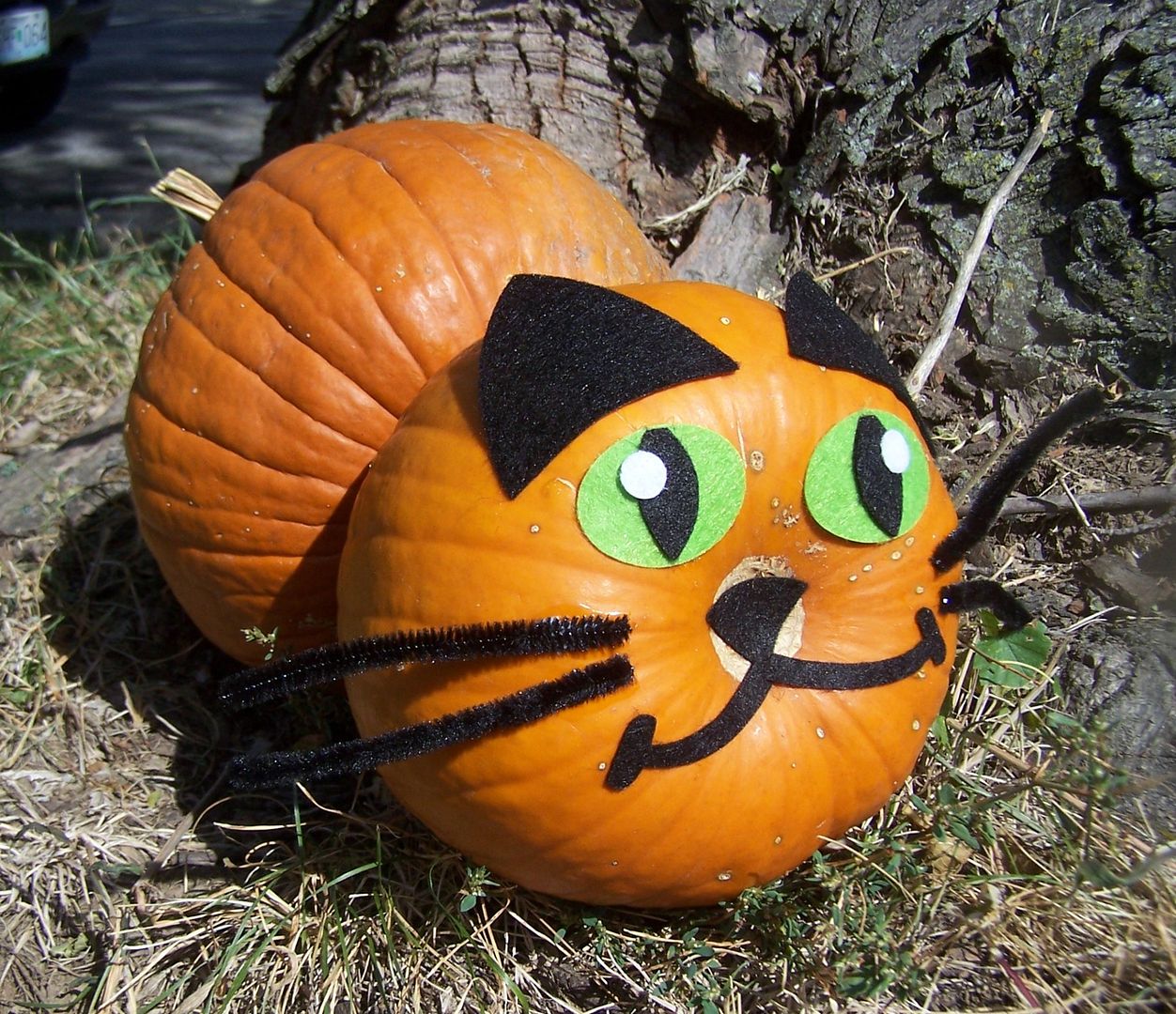 glued it to one pumpkin for the head and then hot glued the two pumpkins together.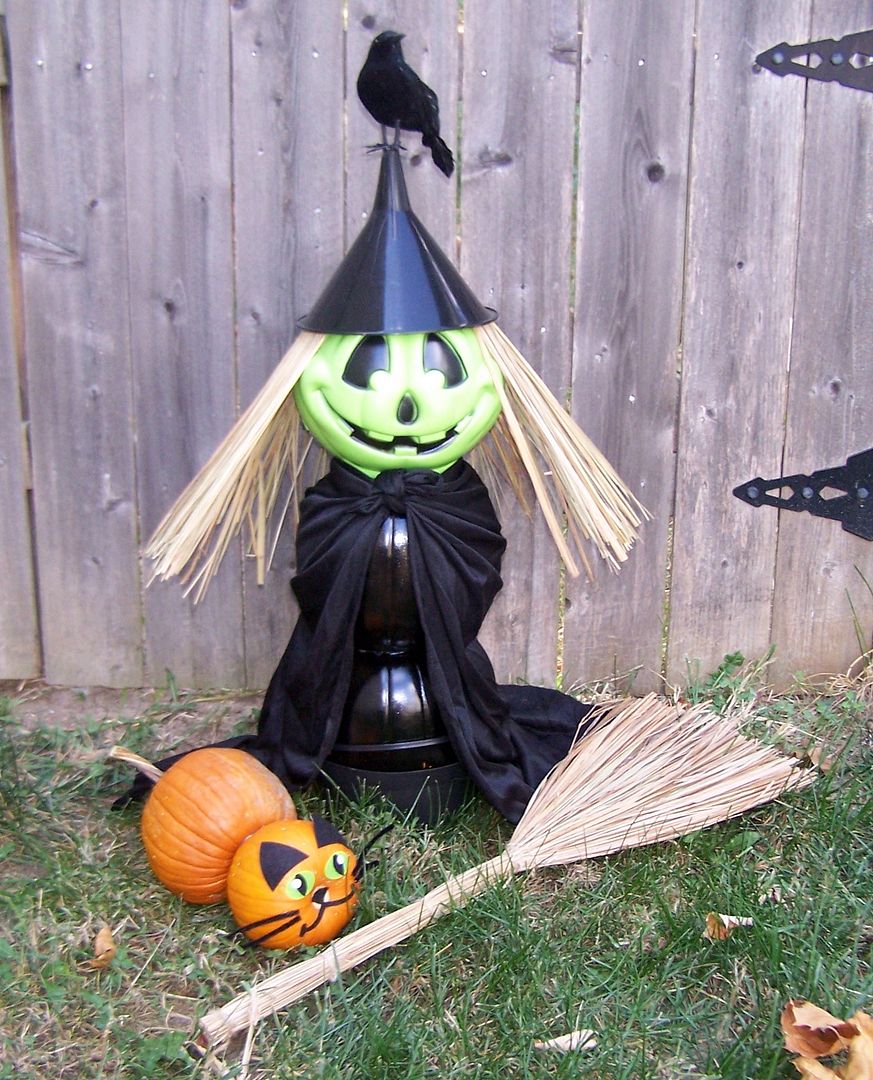 There, she looks so much happier with her little friend!