I had one last black shutter staring me in the face,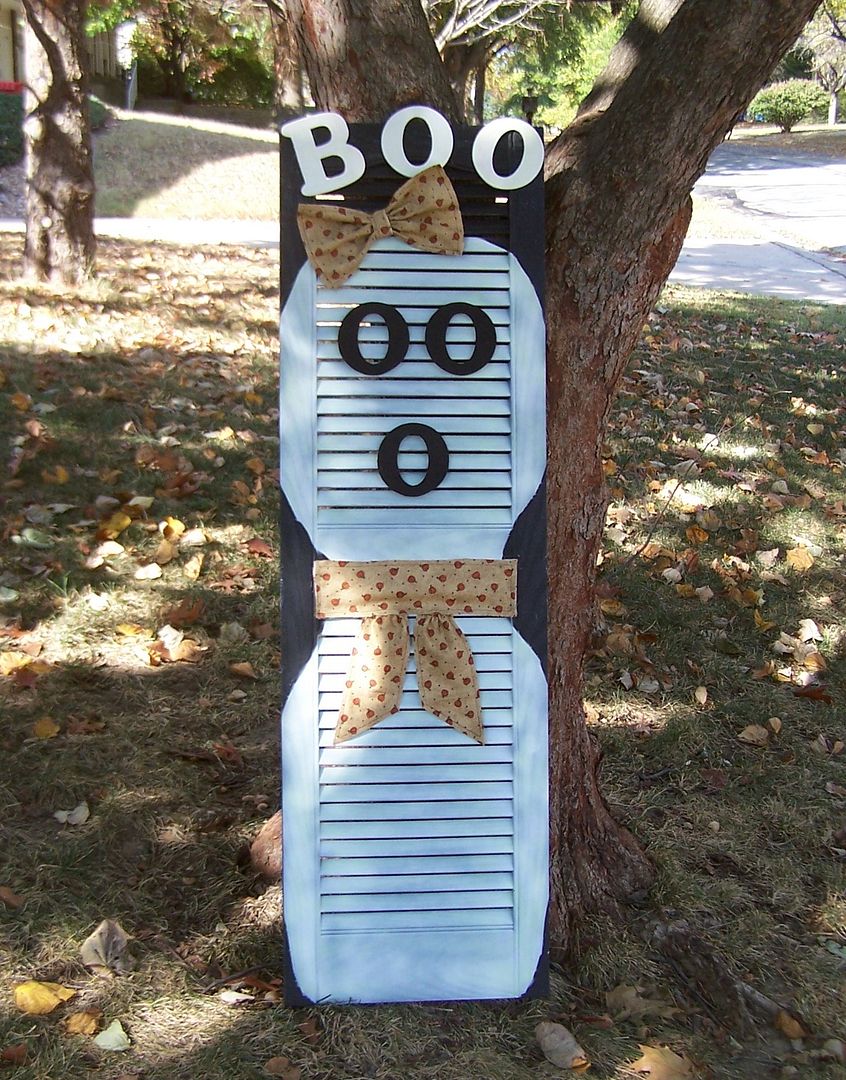 so I made a ghost!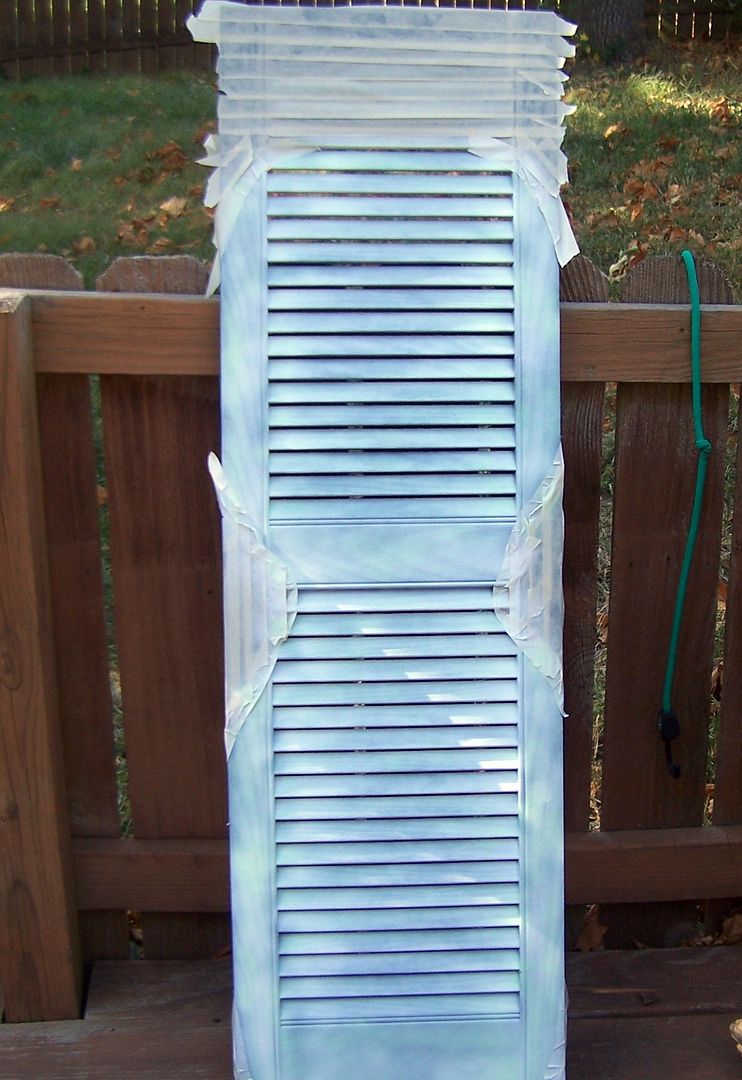 I taped the ghost shape off and spray painted it white, then I added a coat of glow in the dark spray paint.
I did the same thing with the letters.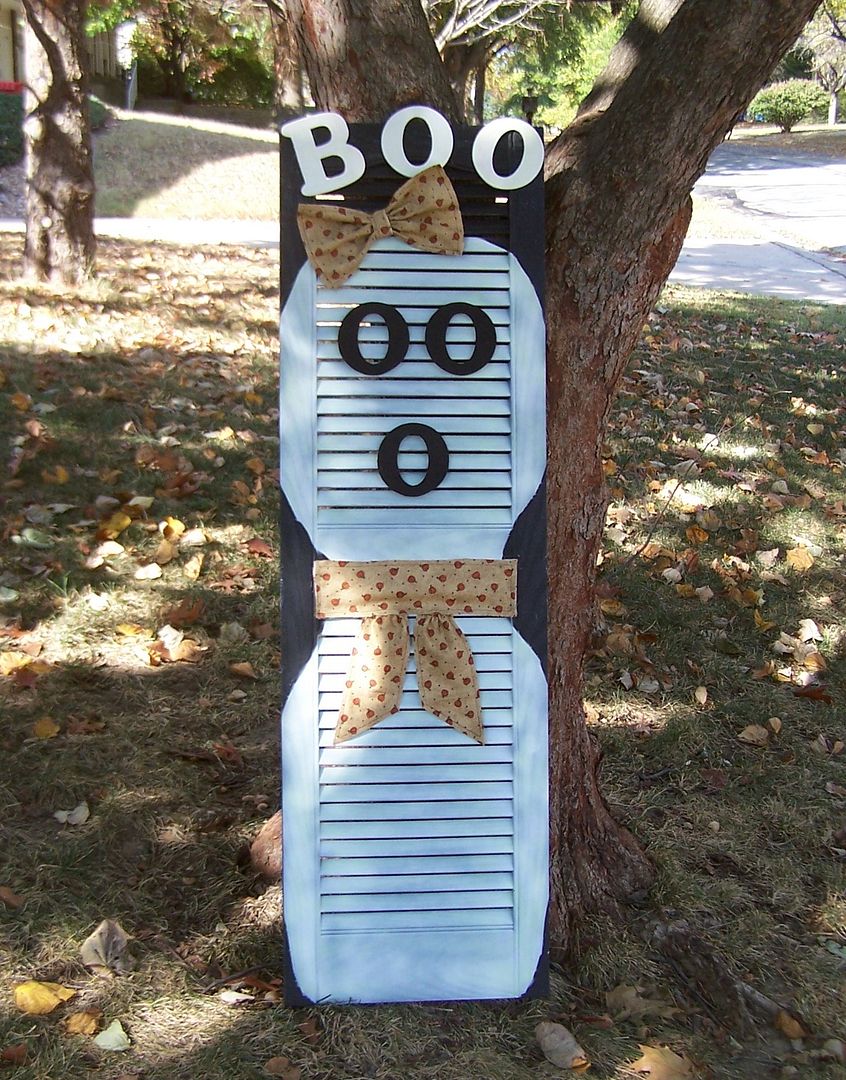 I used 3 more O's for the eyes and mouth and added her Bling with fabric.
You're going to have to trust me that she glows in the dark. She really does and looks so cute! I tried everything but standing on my head to get a picture of her glowing, couldn't do it! I wonder how you do take a picture like that?
Happy Monday!