Okay, so now I can't stop making Hair Pretties! Every scrap piece of fabric or zipper or cute button turns into one.
Those little buttons were 25 cents the other day at JoAnns! I know, can you believe it?! Most people would save them for sewing, but no, I made more hair pretties! I did the zippers the same way I did
Here
, but put a clip on one of them.
My obsession made me think we needed something to hang everything on.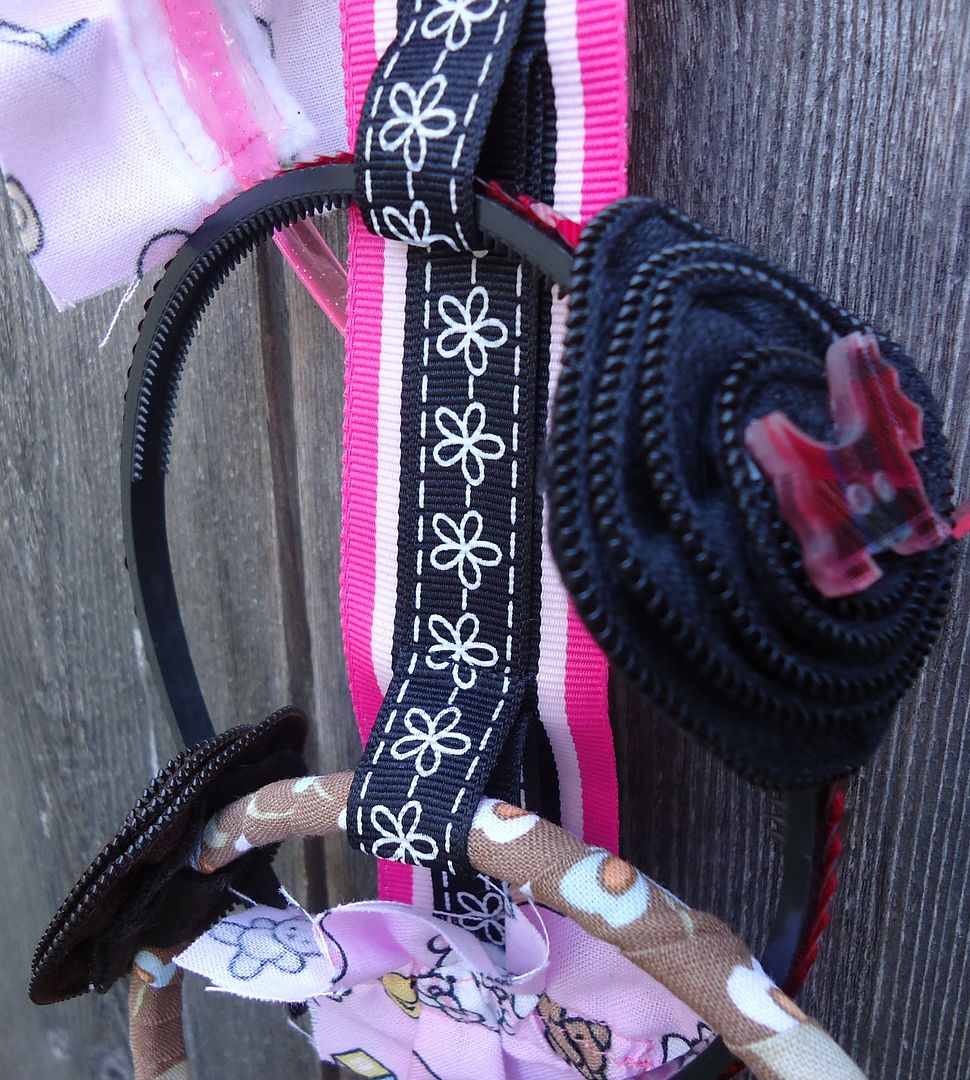 I used two long strips of ribbon and made loops on the top half for headbands.
On the bottom half, I left the smaller ribbon loose (until the end of the ribbon) to hold the clips.
The problem is that the little girls love wearing them as much as I love making them!
Gotta love my little enablers!!