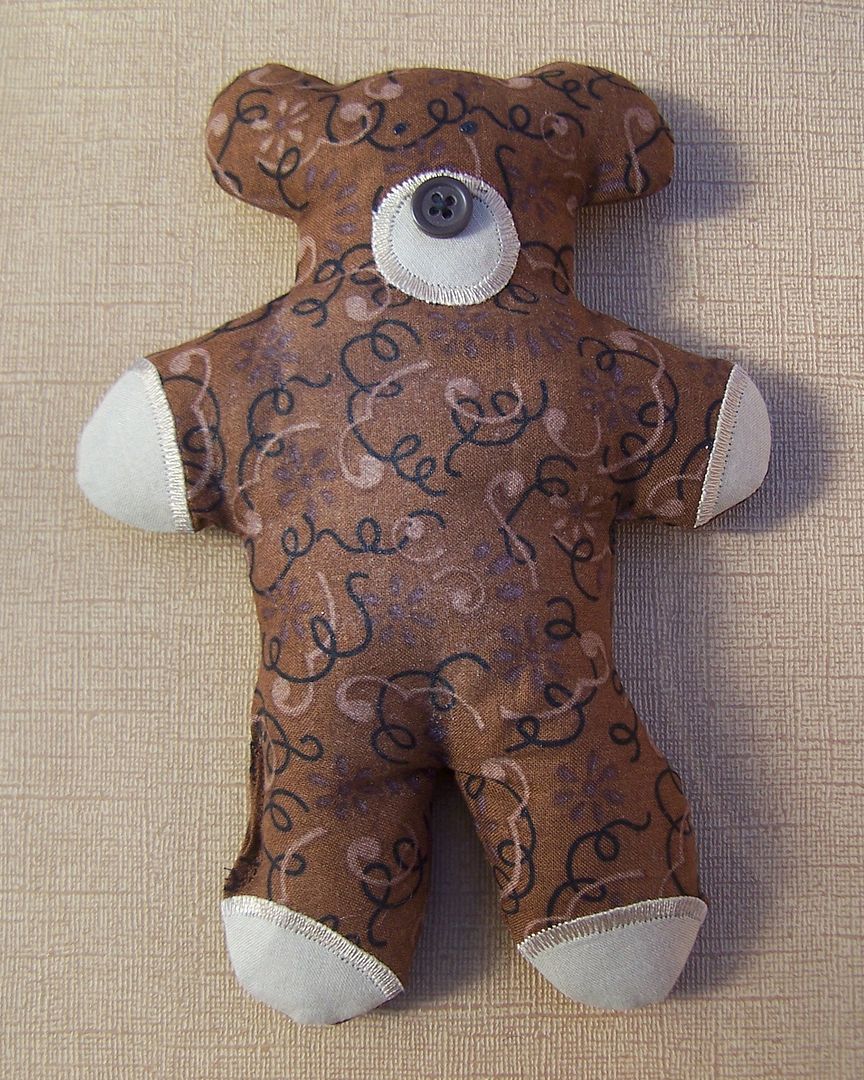 What to do when someone has a little bump that needs some TLC and you have no frozen peas in the freezer....make a Boo Boo Bear! He's filled with rice and just waiting in the freezer for the next boo boo.
I used a bear applique pattern that I had and marked it on the right side of the fabric. Then I added the paws and nose before I sewed him together.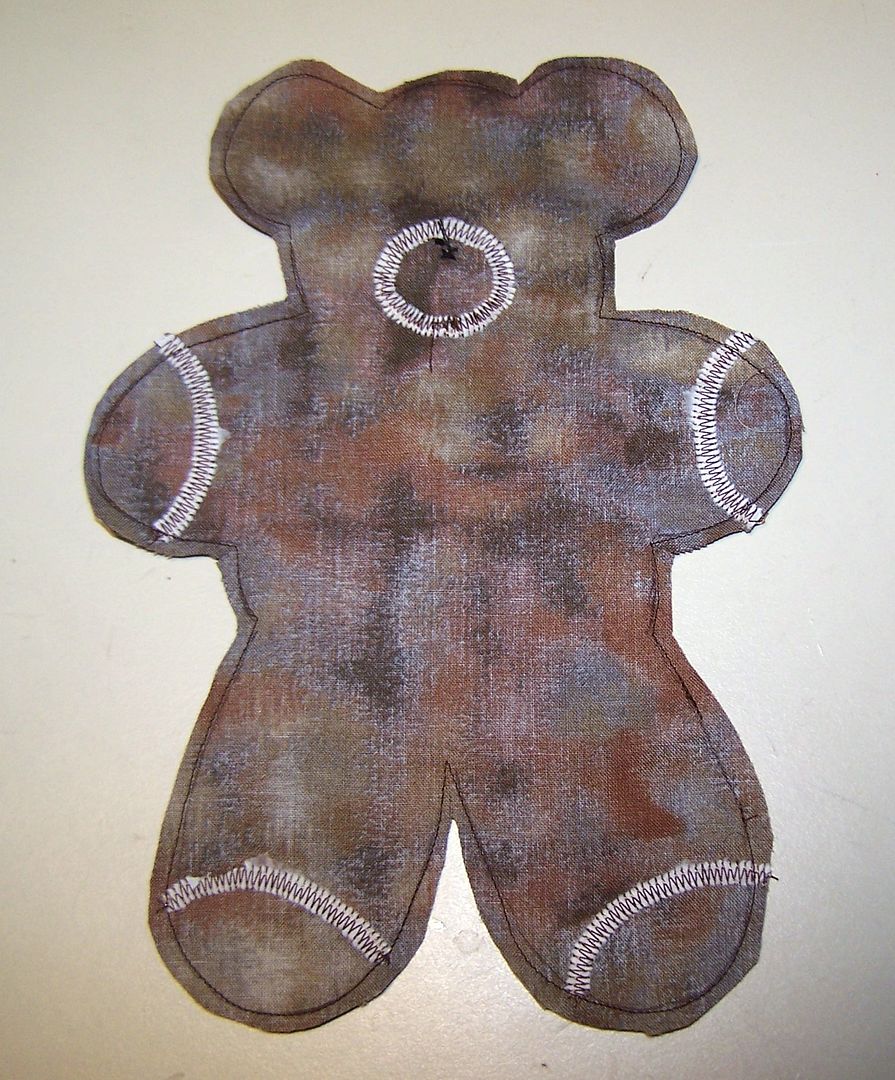 Turn him over and mark the pattern on the wrong side of the fabric and sew the two pieces together on your lines. Be sure to leave an opening for turning and stuffing. Trim close to your stitching and clip the corners.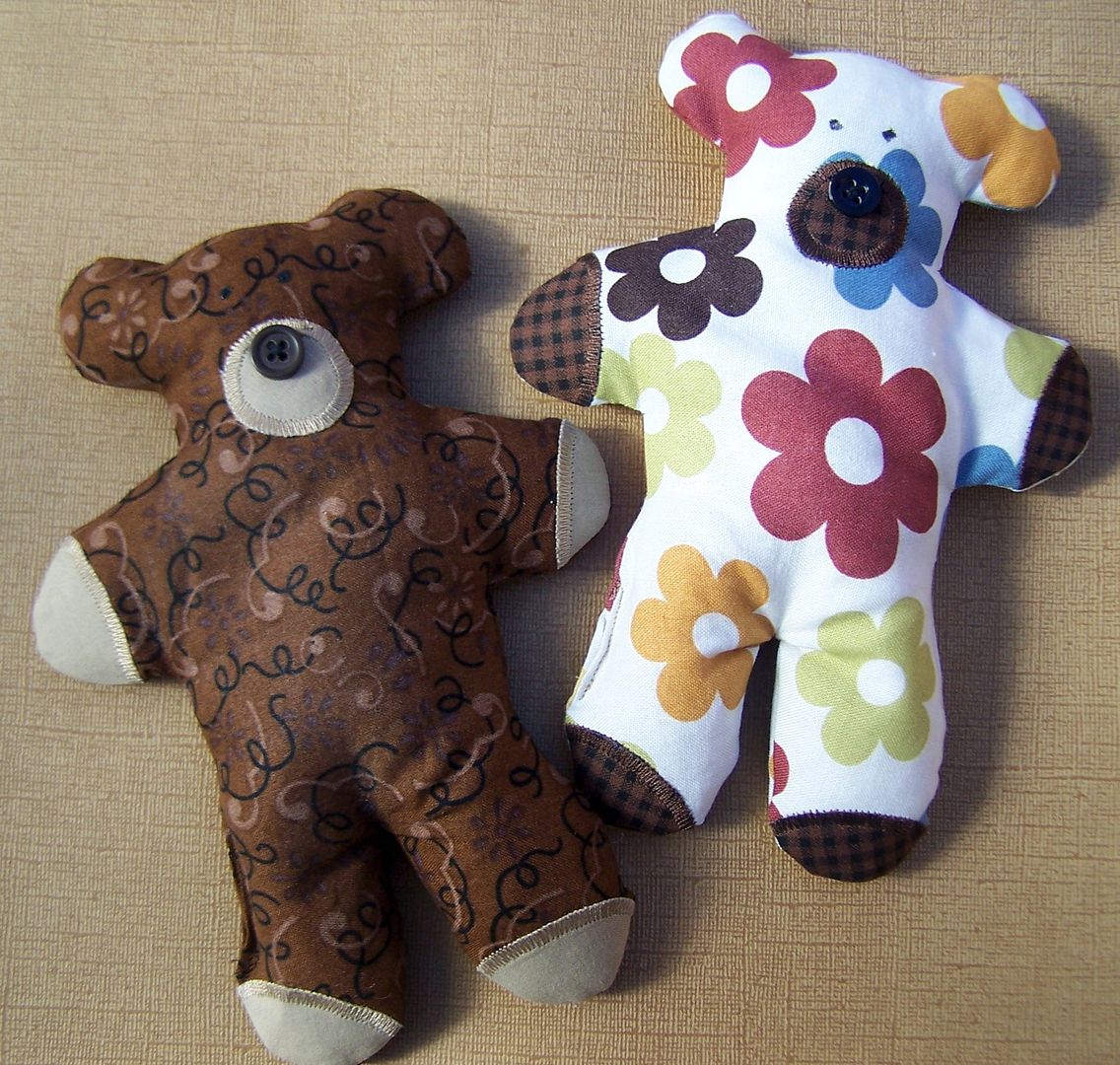 Fill with rice and sew the opening shut. You really can't tell in the pictures but they are about 6". They get nice and cold in the freezer and are much softer than a bag of peas!
I'll be joining
these
parties this week.