Yep, that's a placemat.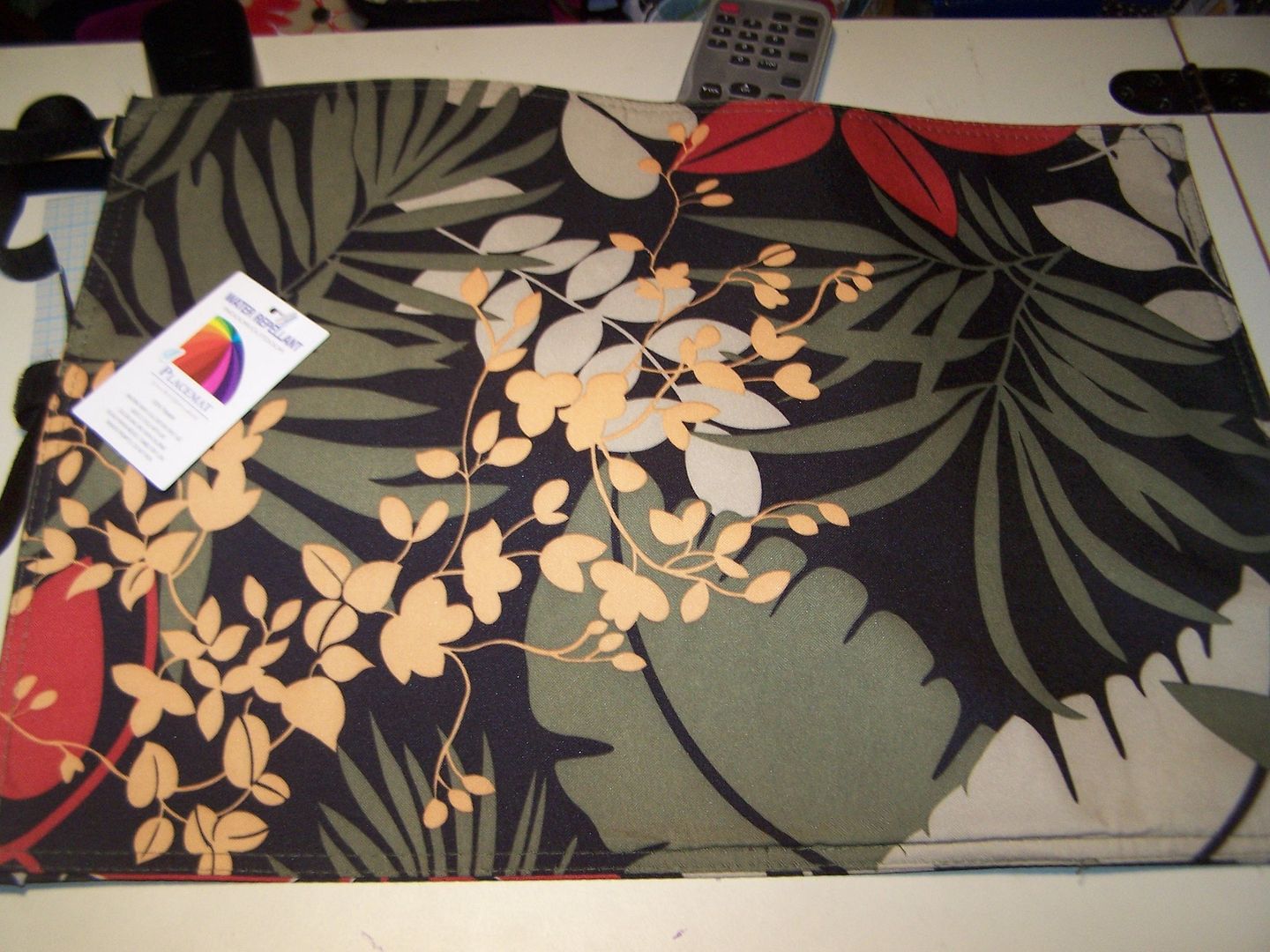 I found them marked down to $1.00 at Wal-Mart and loved the colors. Unfortunately, they didn't match anything in my dining room!
I started by finding the middle and then marking and sewing 2 straight lines 2 1/4" from the middle.
This just helps the sides fold up straight.
I took velcro strips and sewed them inside the two lines. Sew the top half of the velcro to the bottom of your purses. I just kind of winged the purses and was shocked when they came out perfect. As soon as I figure out exactly what I did, I'll show you how I made them. You really could use any purse pattern you have, just make sure they're not wider on the bottom than 2".
I used cotton webbing for the handles (15" strips).
Cut 2 strips of ribbon 15" long and be sure to burn the edges so it doesn't fray.
Then sew the ribbon between the handles on both sides.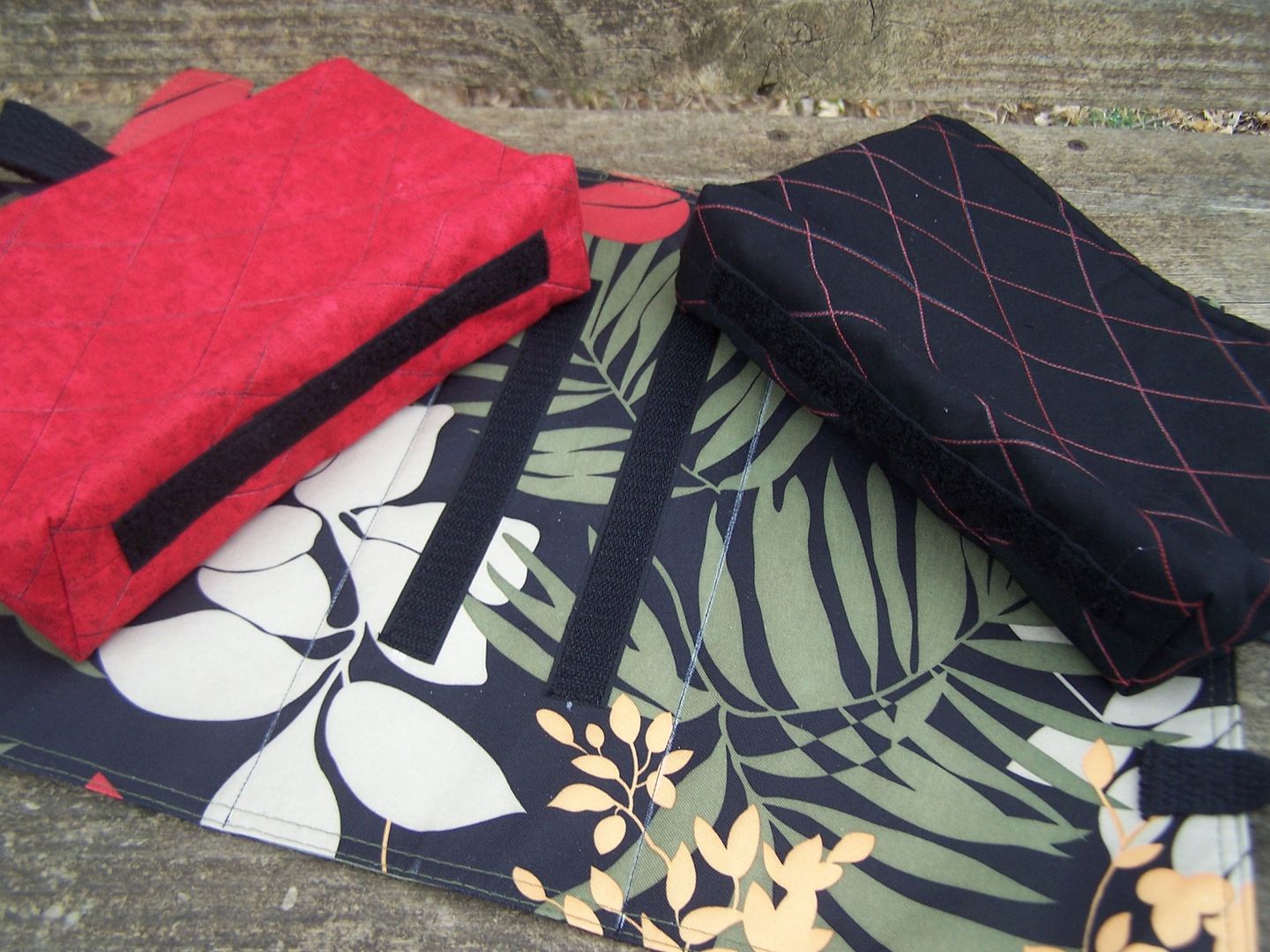 Your purses attach to the velcro side by side.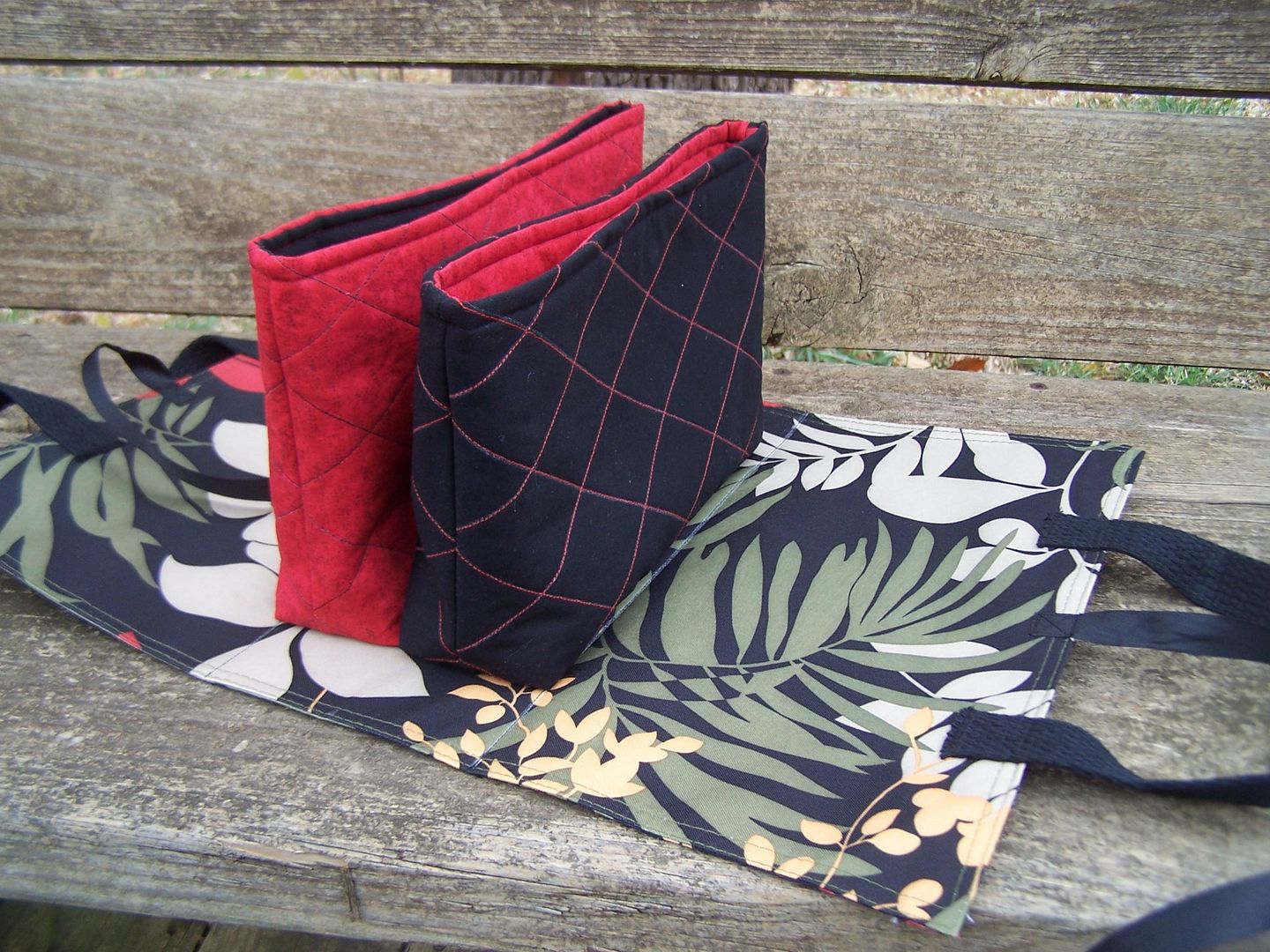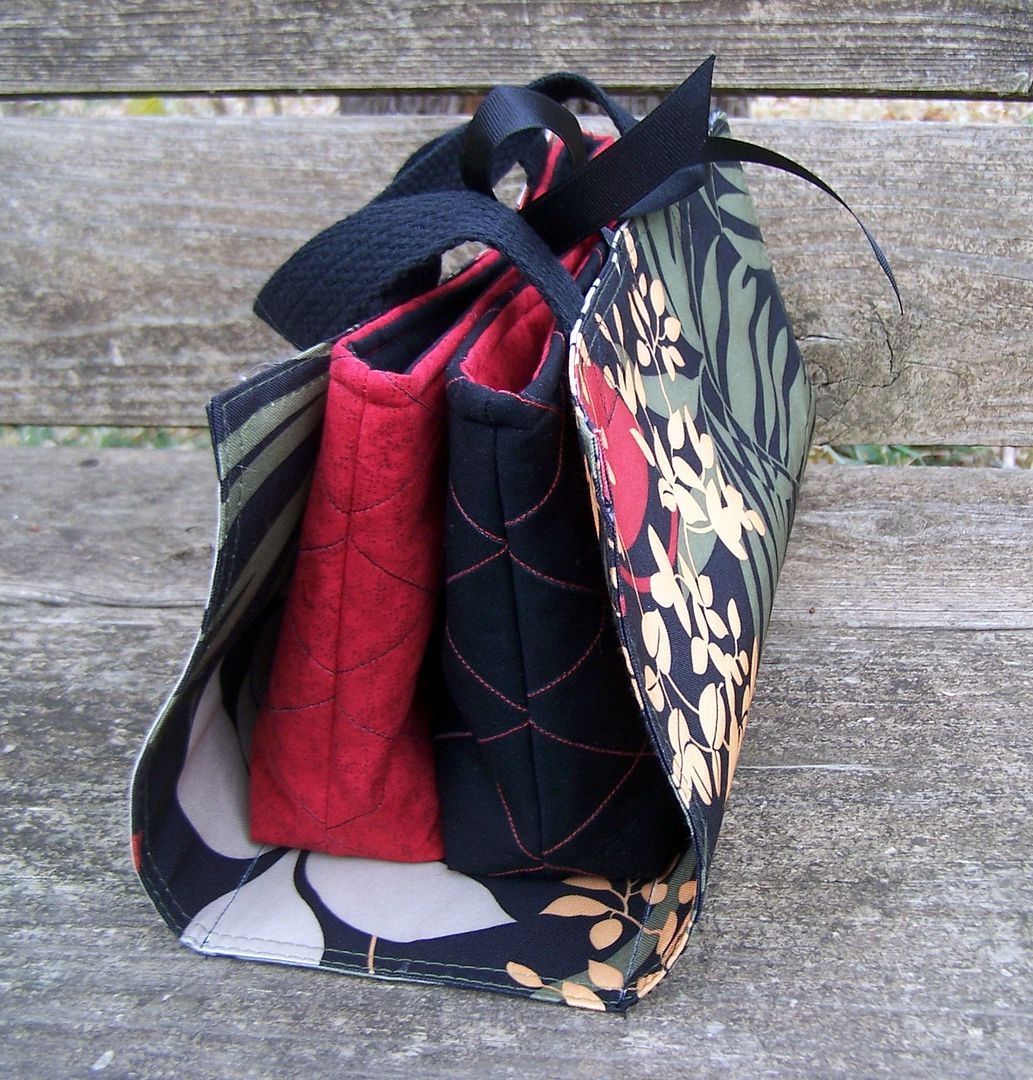 While I'm writing this post and looking at the pictures, now I'm thinking it would really make a cute lunch bag. Your own placemat built right in!
I'll be joining
these
fabulous parties this week.