I'm starting to get back on my sewing kick, again.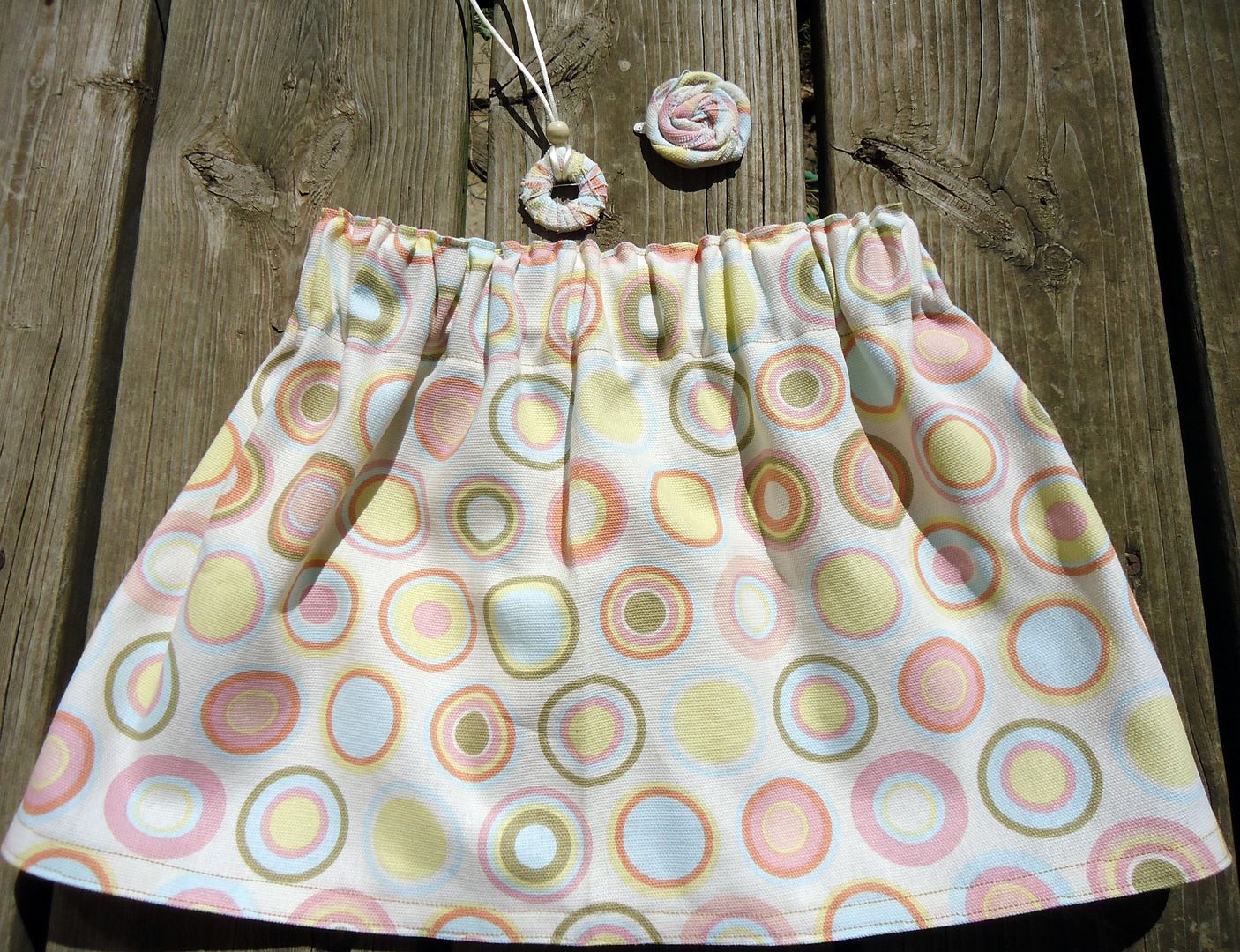 That cute fabric was in the remnants at Hobby Lobby the other day.
There wasn't very much of it, but I was able to make the 2 little girls skirts.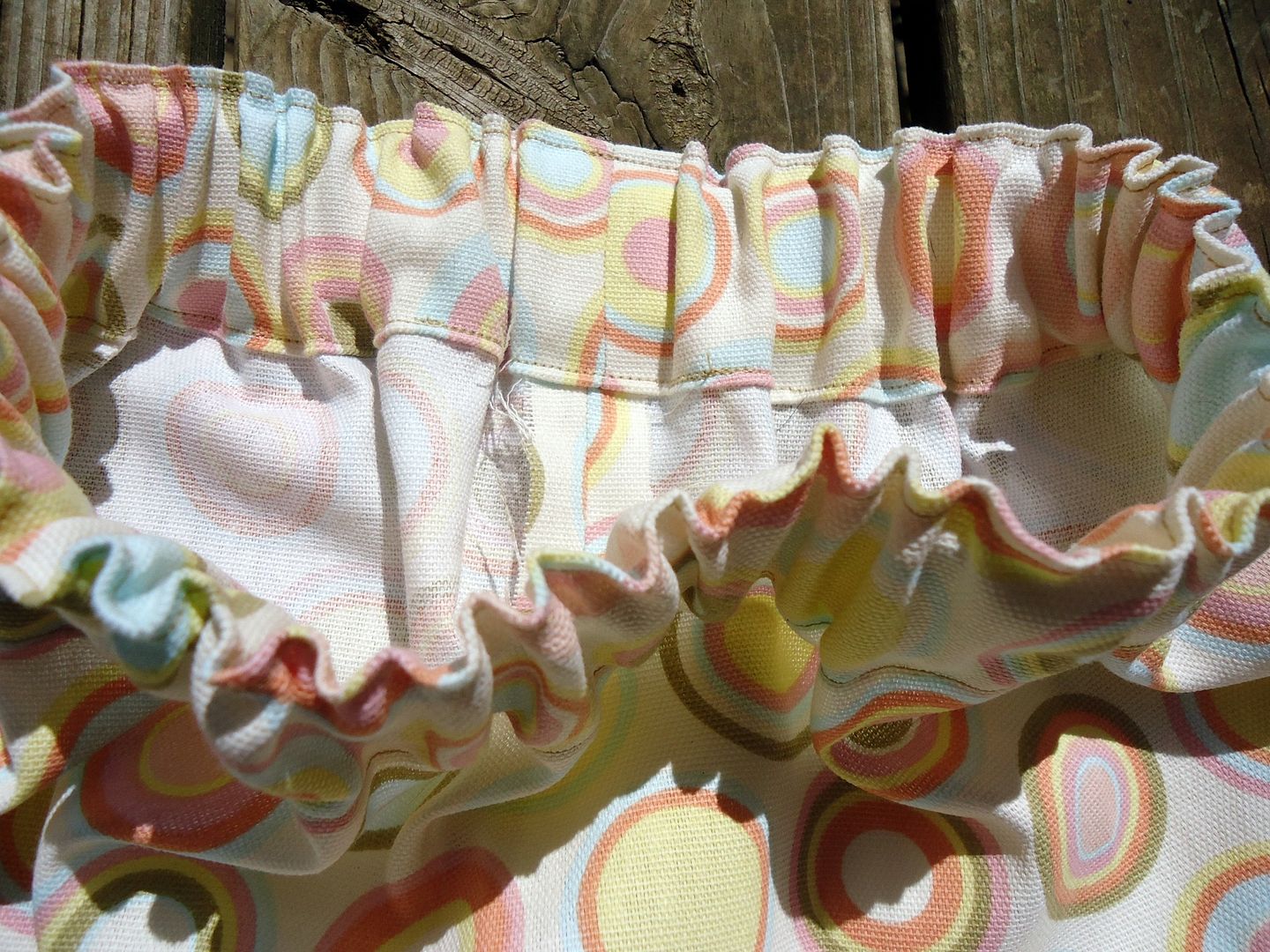 This is how I made their Halloween skirts, also. I doubled their waist and measured the length I wanted it and cut it out on the fold so I would just have one simple seam in the back.
For the top, I folded over 1/4" and then folded over again about and 1 1/2" (my elastic was 1"). Sew around the top, close to the edge and then sew the bottom edge, leaving an opening to insert the elastic. After you insert the elastic and sew the ends together, sew the opening shut.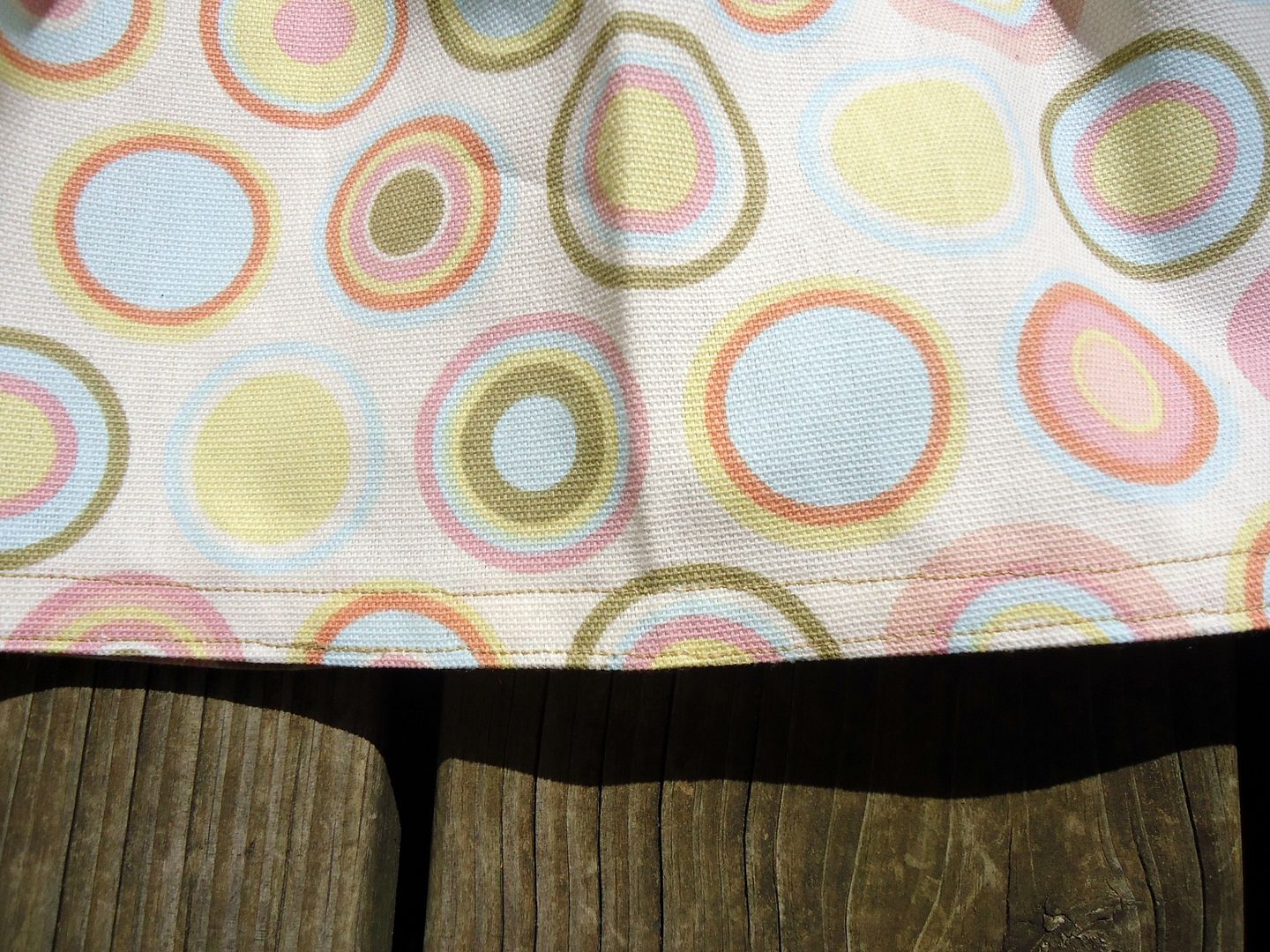 I cheated on the hem and did it the simple way. Just fold over twice and sew around.
The hair pretty's are fabric rosette's glued to a hair clip.
I took a small strip of the fabric and wrapped and glued it to a washer.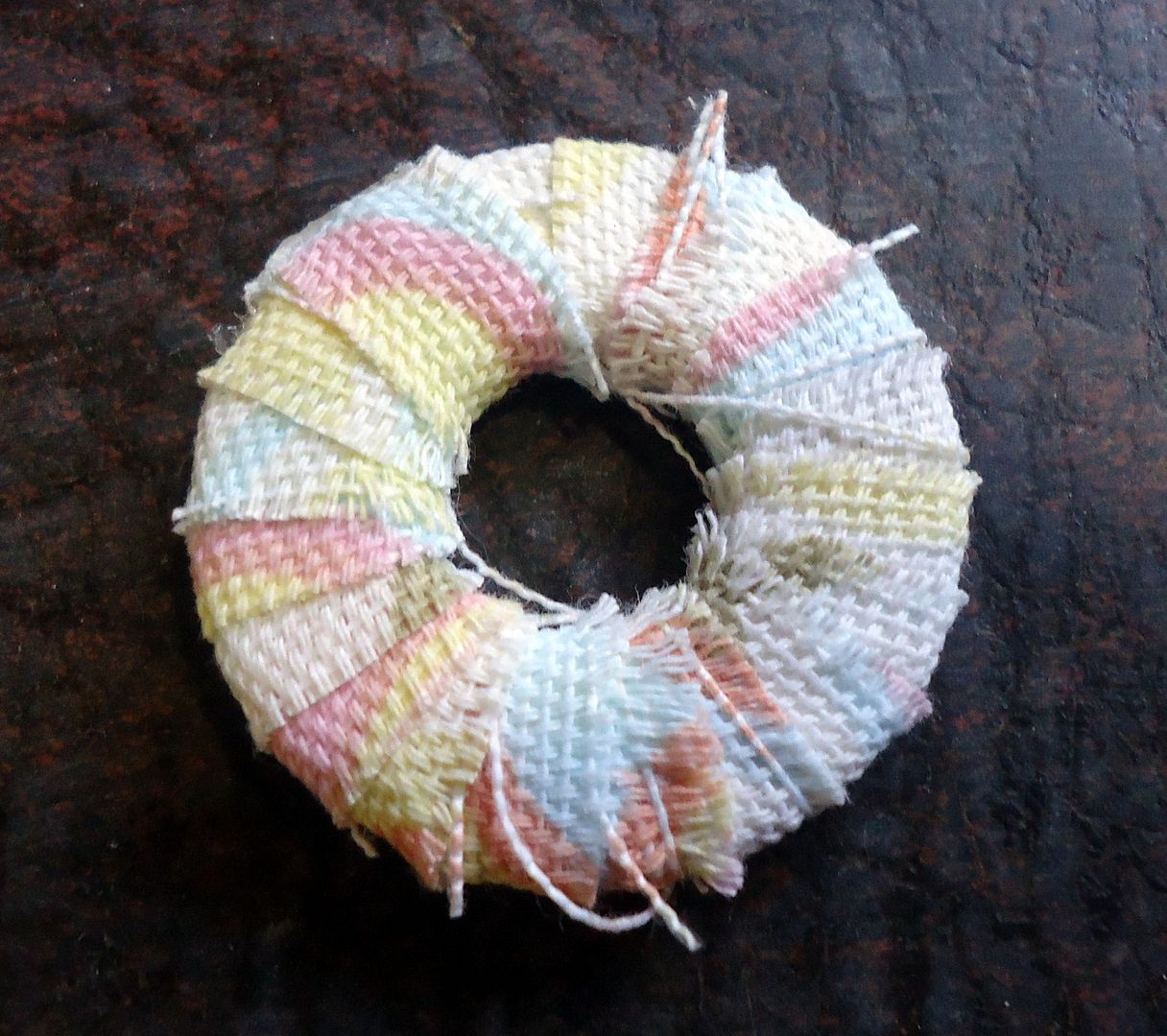 I can't believe I've never thought of wrapping a washer with fabric before this. I love the way it turned out! I just added a ribbon for it to hang.
See that pretty hair? She decided to give herself a haircut last week and it's now short!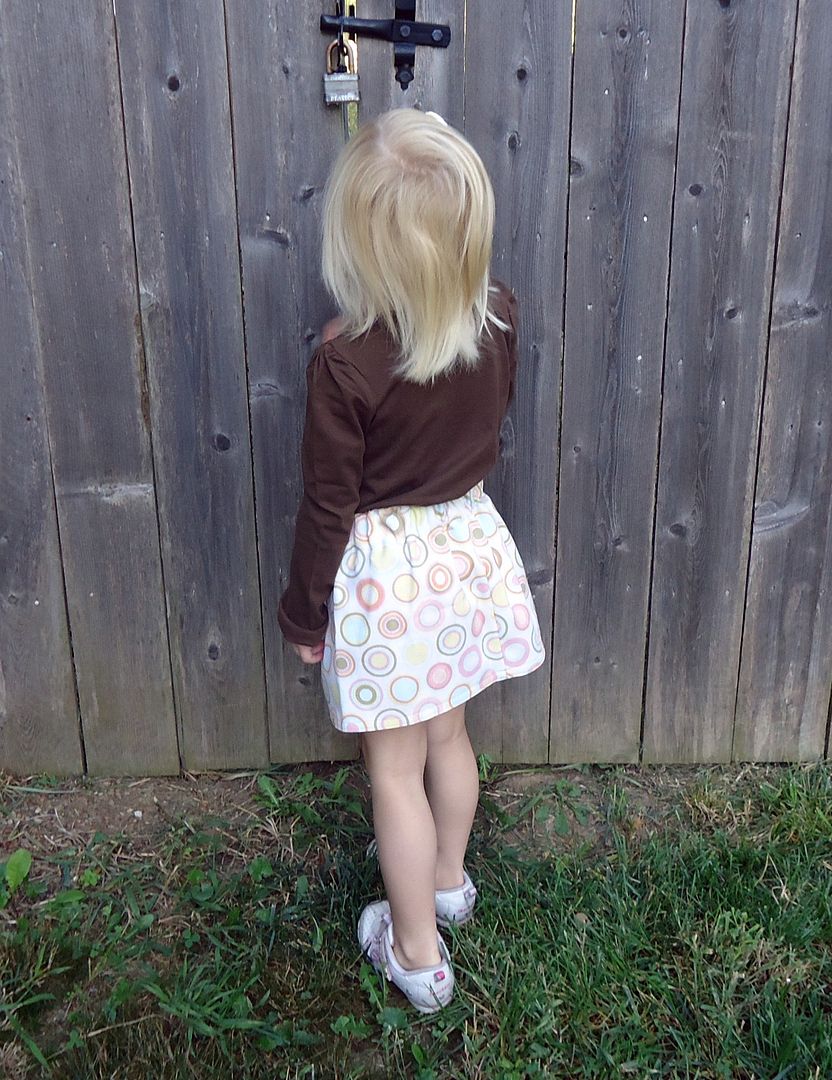 I guess we're done taking picture's!
Happy Monday!