I had ribbon leftover from the turkey I made
Here
last week.
So I thought I should make a necklace.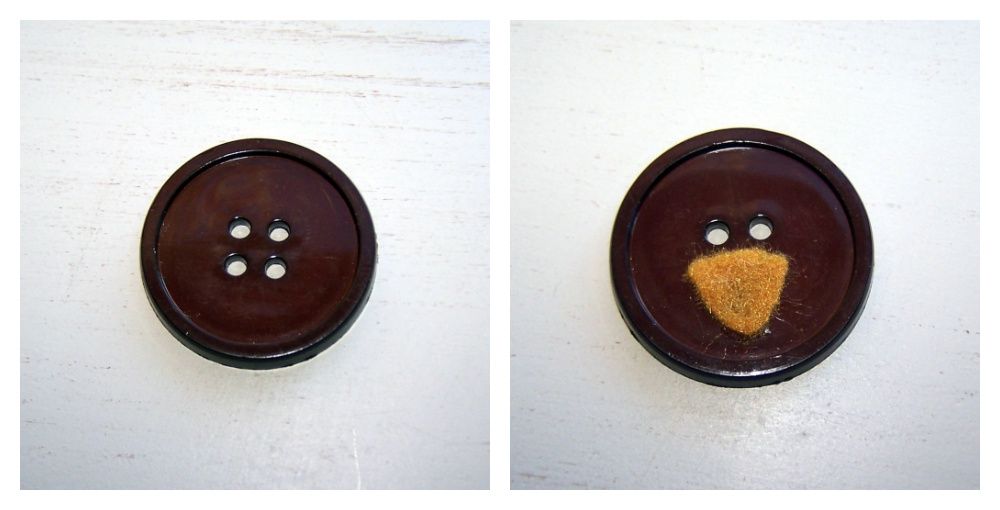 I took a big brown button and glued felt on for the beak.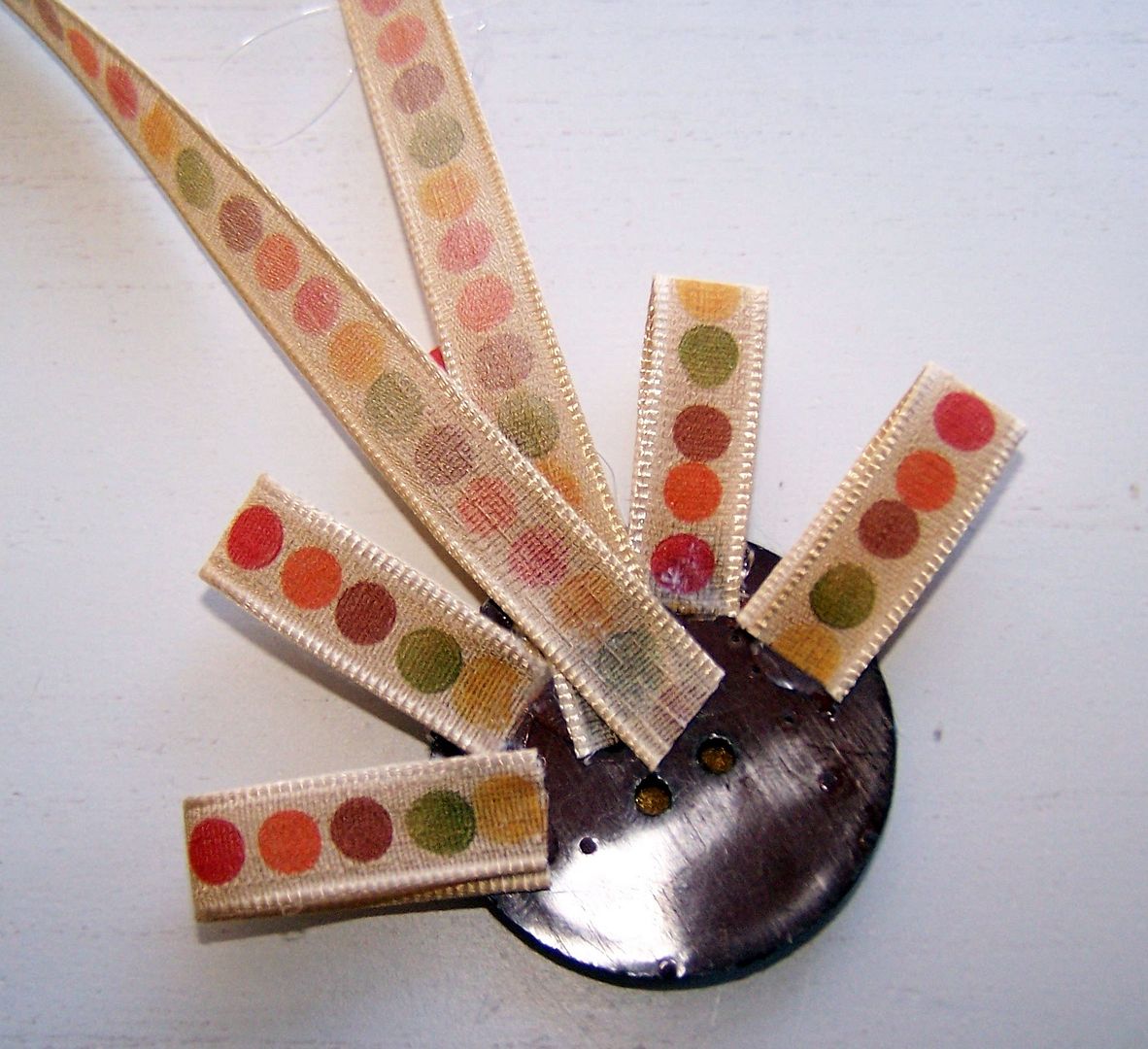 Glue ribbon on for the feathers and I used the same ribbon for the "chain". I forgot to take a picture of it, but I glued a round piece of felt over the back to cover all those ribbon ends.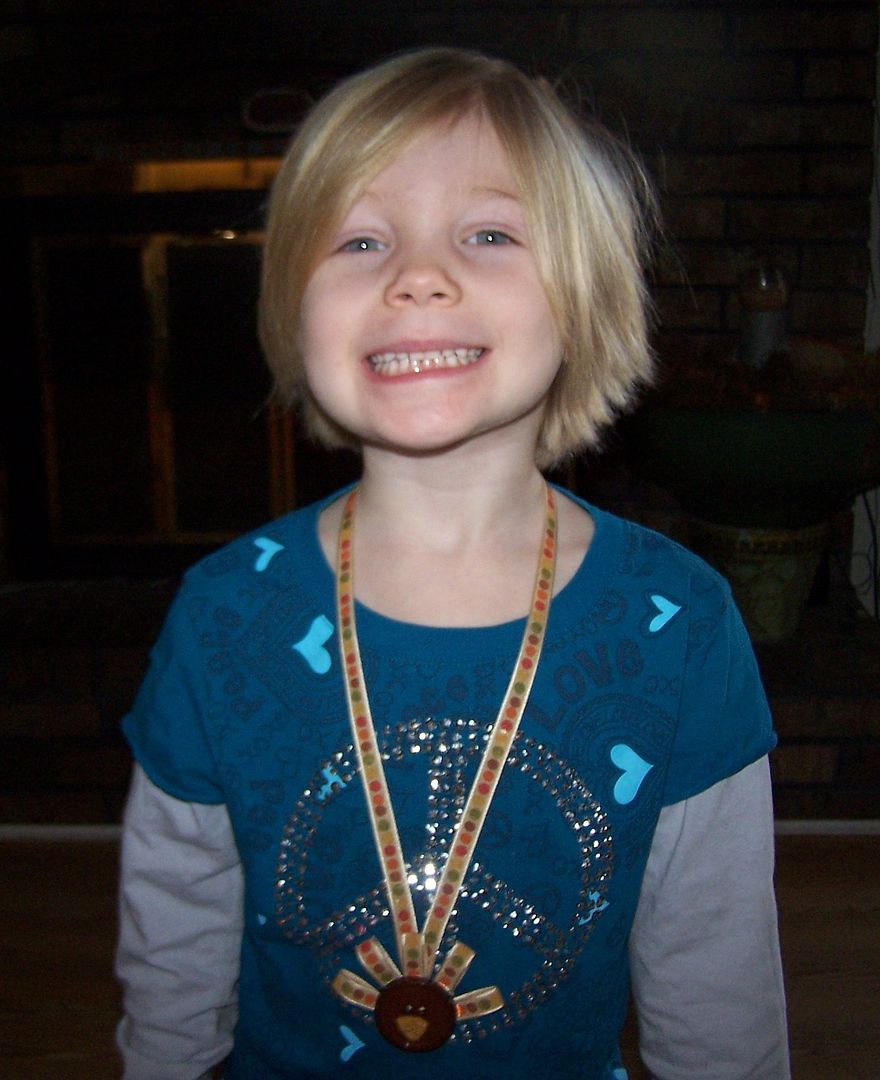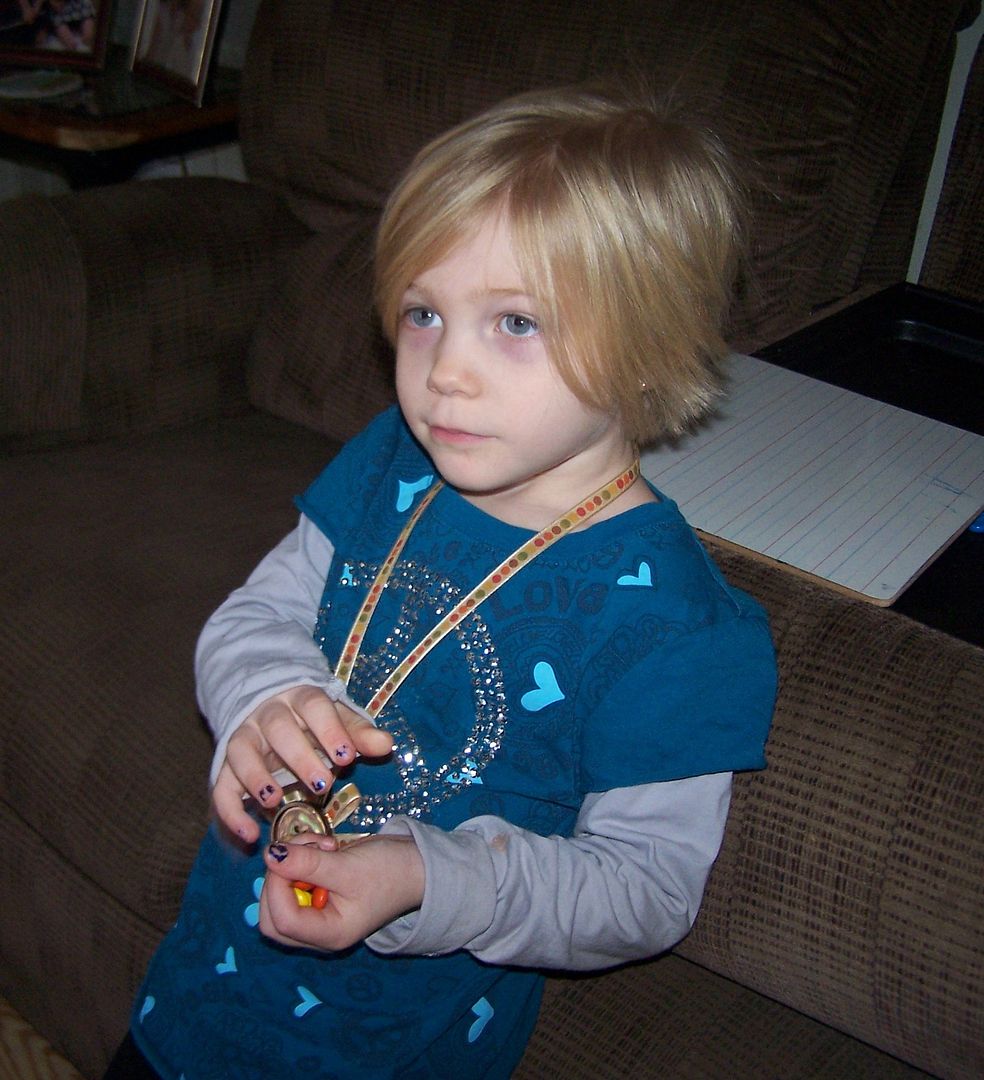 Yep, that is one tired little dolly!
Today is the last day to enter the Shabby Apple Dress
Giveaway
!
Click on over there if you haven't done so yet.