Greg replaced windows in an old farm house a couple of weeks ago and brought me home some great treasures! They're smaller than most of the windows he replaces and I couldn't wait to get started transforming them!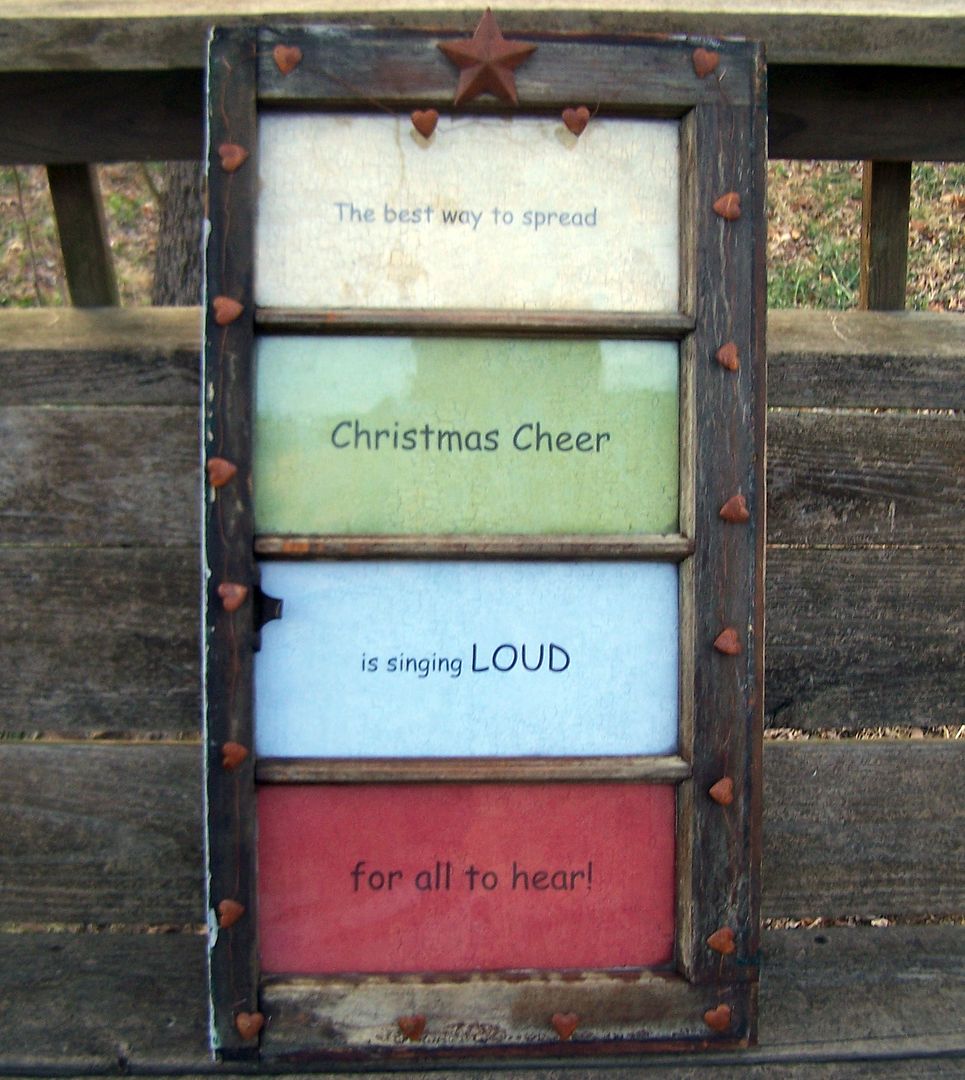 We all love the movie Elf and with Tierni singing Christmas songs to me every day, I knew I had to do something with that quote.
I loved the true rustic look of the window, so I did nothing to it, just cleaned it up.
I printed the words on this great crackle paper I found.
I printed on the back side of the paper first to make sure it was centered. Yeah, I'm cheap and didn't want to waste the paper if it was off centered! Then I taped the papers in the back of the window.
Cut cardboard to fit snugly and hot glued it on the sides.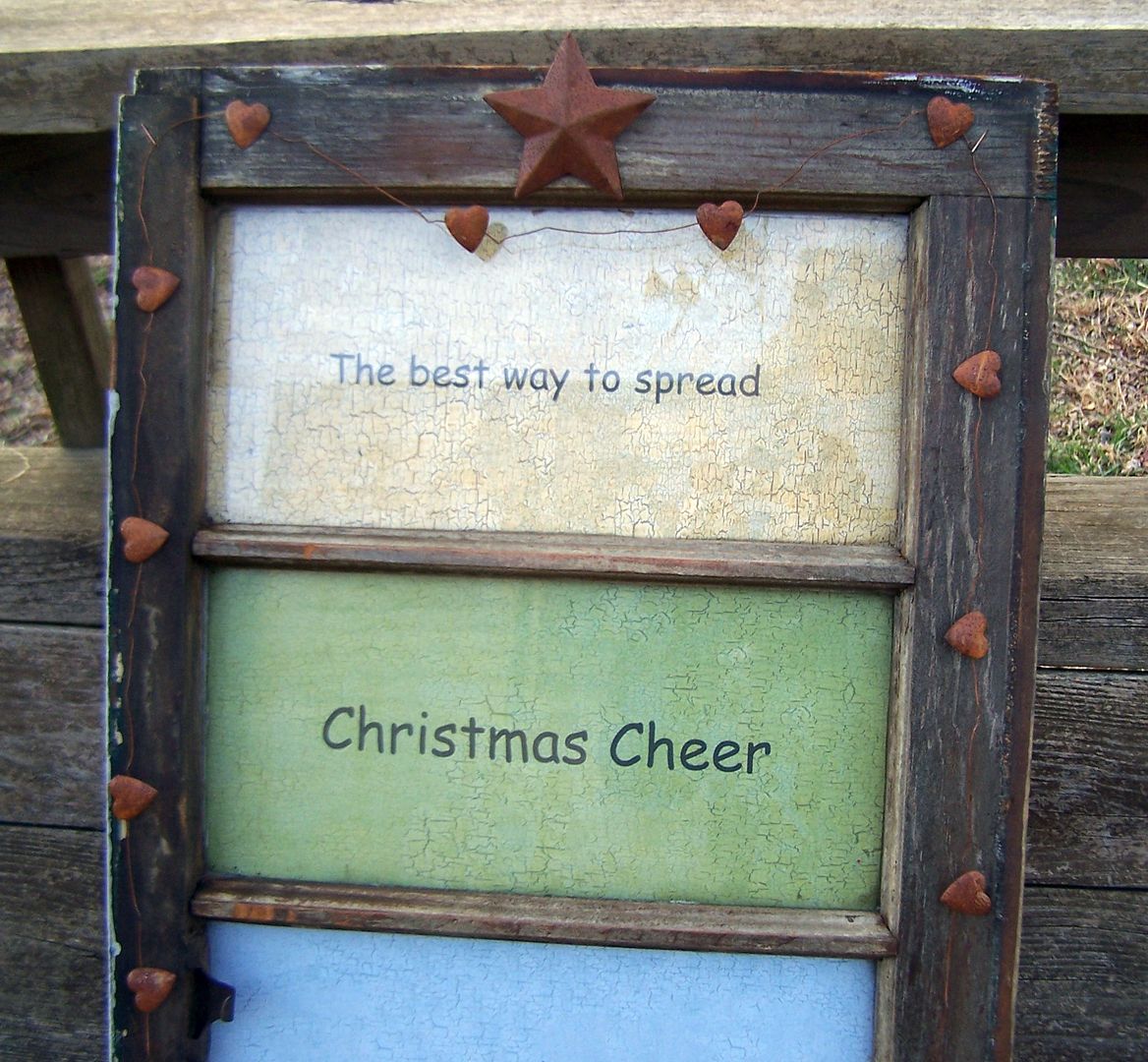 I had "garland" and the star ornament leftover from the Christmas tree in the kitchen and thought it would be perfect for my window.
I stapled the wire garland around the frame and hot glued the star on the top.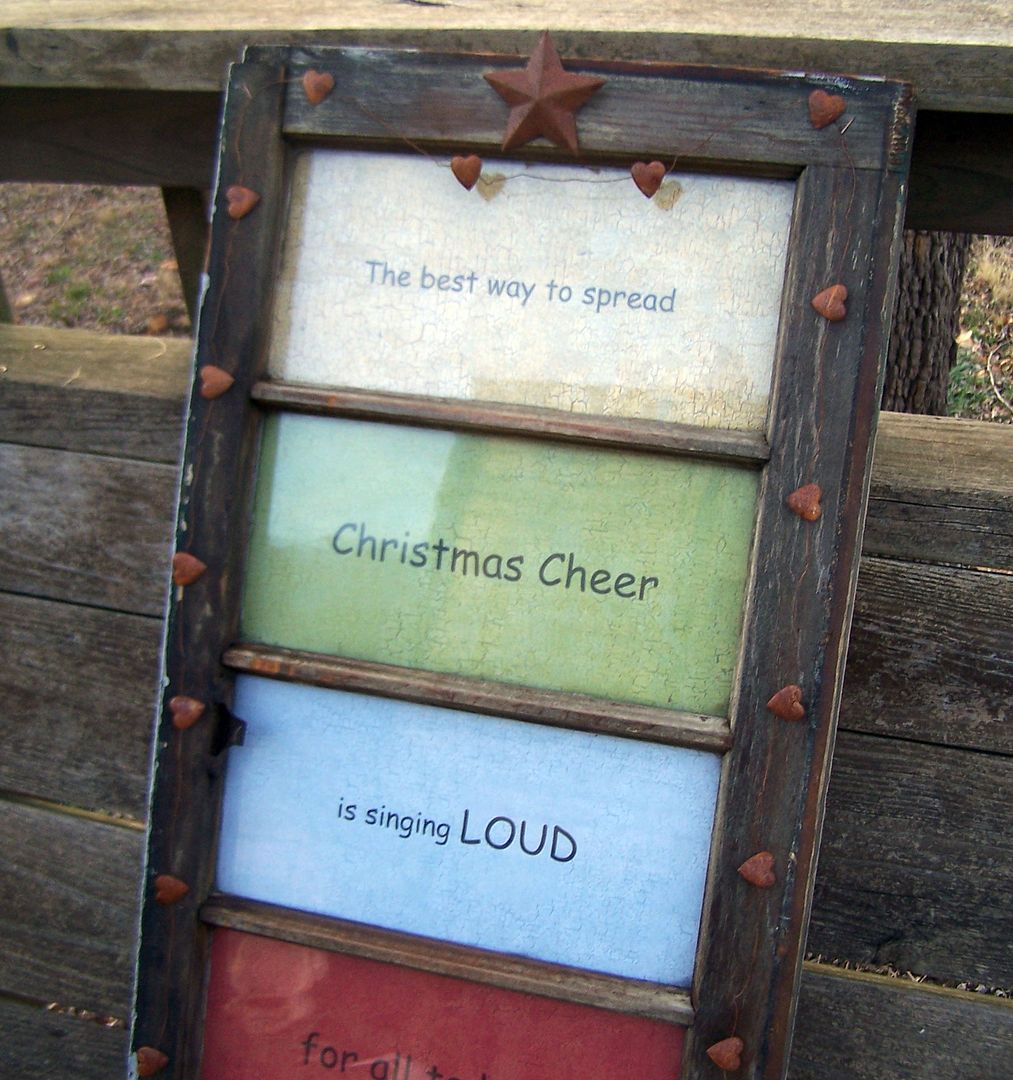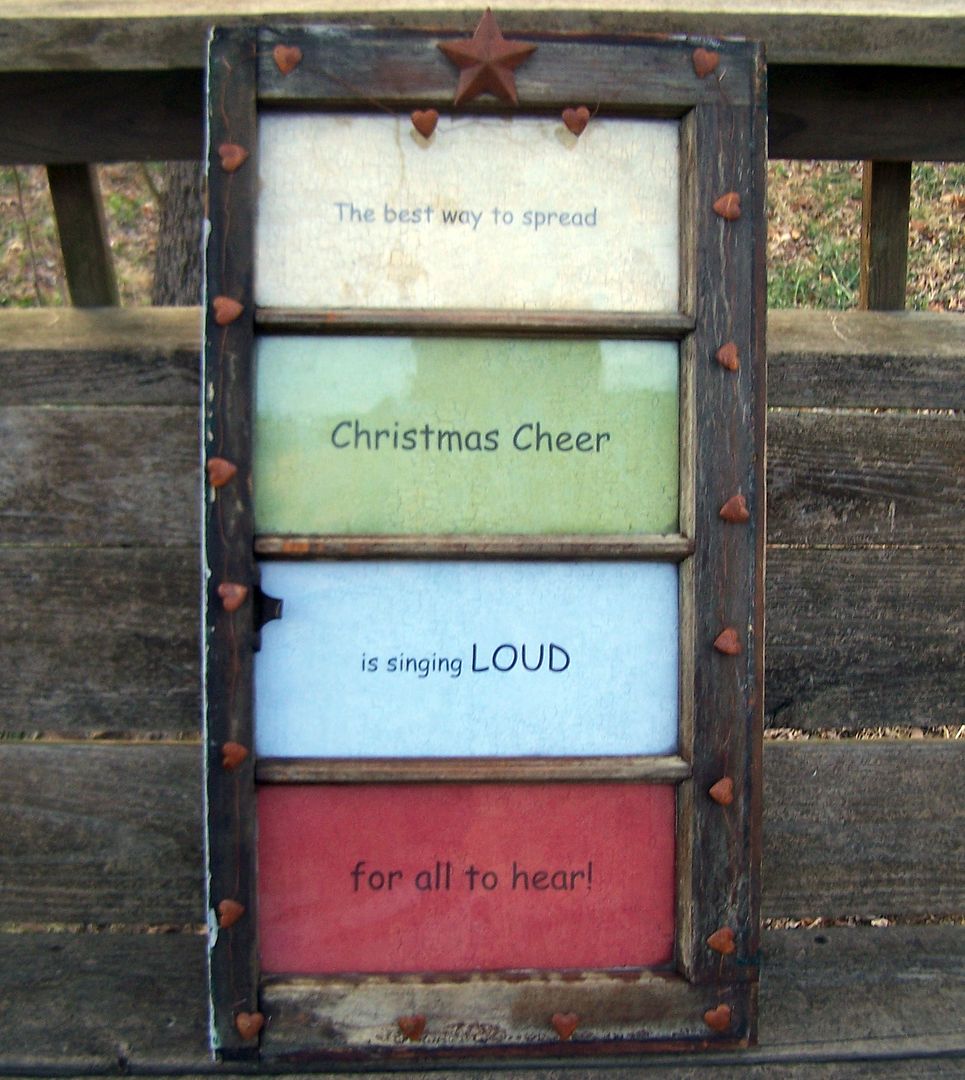 This may be one of my favorite things I have ever made. It makes me smile every time I look at it. I love the simple message in that rustic, simple frame and I hear a sweet little 4 year old singing loud!
I'm linking
Here
this week.