You are going to love me for this one! Actually, you're going to love Linda at
Craftaholics Anonymous
because I found her idea and the recipe
Here.
Every year Greg gives the guys that work for him gift baskets at Christmas. He fills it with boring stuff like new tool belts, tools, gadgets, etc. I always slip in some goodies for the wives/girlfriends and kids.
Hot cinnamon milk mix in a jar!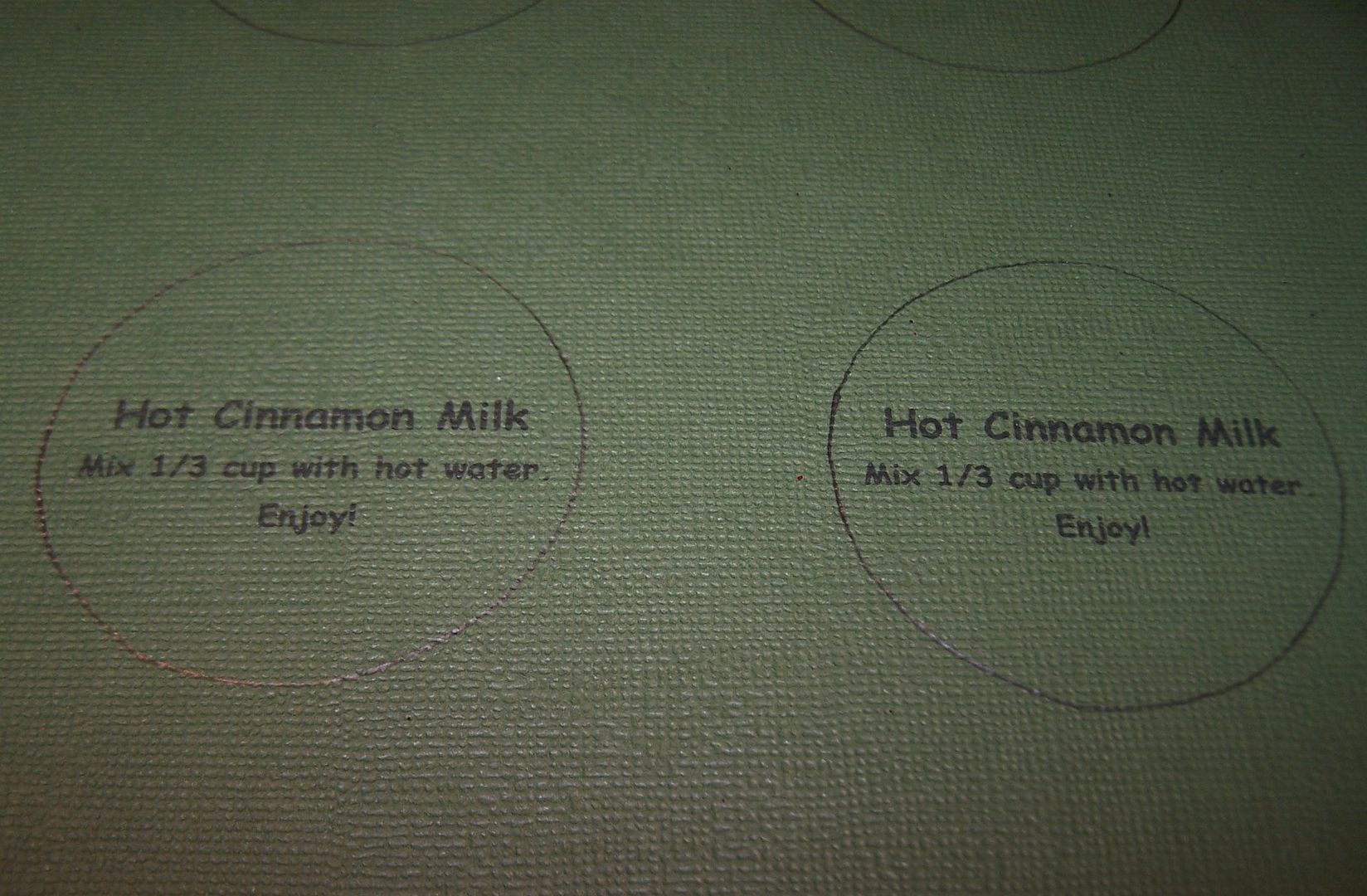 I printed out the directions on green paper and traced the lid around them.
Then just mod podged it on the lid.
I decorated the jar a little with a ribbon strip and cinnamon sticks.
Here's my problem. I'm telling you right now, that cinnamon milk is awesome!! Silly me thought I would get these all mixed up and cross something off my never ending list, but we're all drinking it as fast as I can make more jars!
I'm going to make more again today and this time I'm hiding them. Hopefully I'll remember where I hid them when it's time to get the baskets together!
Today is the last day to enter the gift cards
giveaway,
if you haven't done so, be sure to hop over and enter now.