I needed to make something for the girls at the Lodge that always save the empty liquor bottles and wine corks for me. I re-gifted and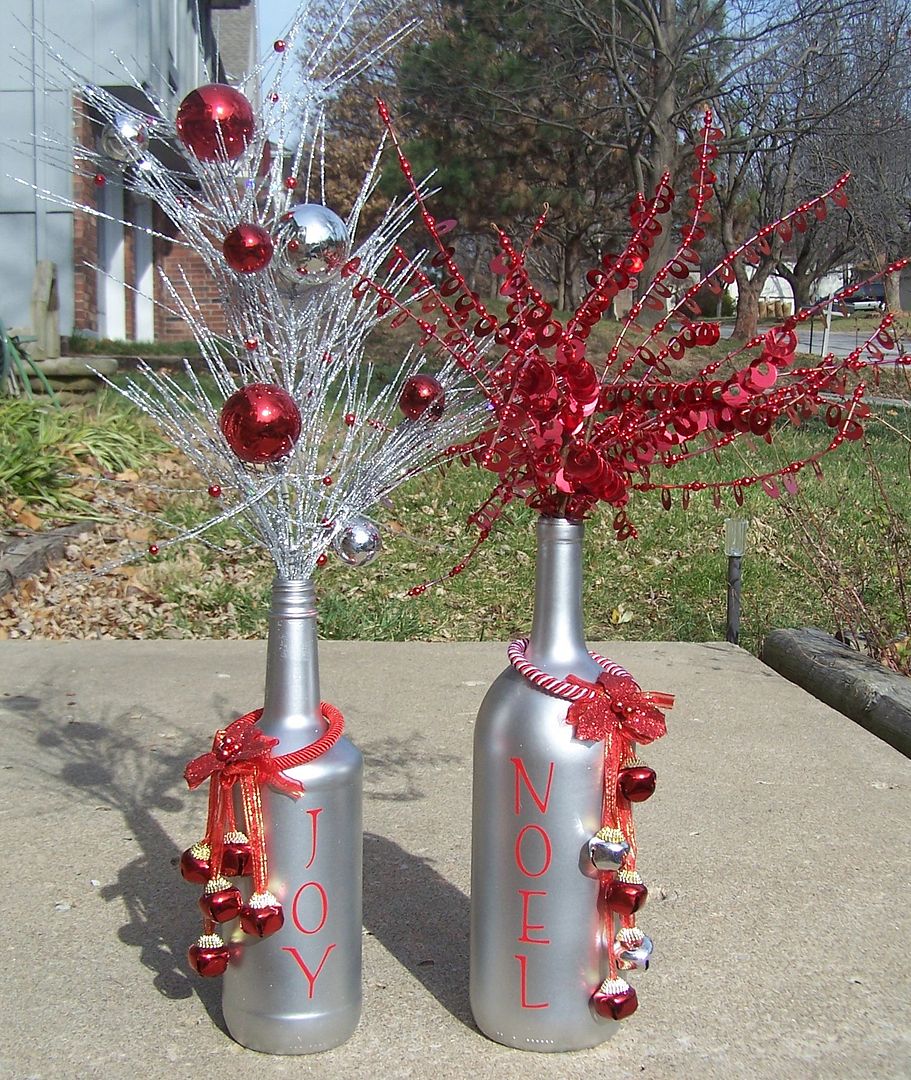 gave the bottles back!
I used metallic silver spray paint on the bottles and the letters cut out of vinyl. The bells are door hangers from the dollar store. I got the Christmas sprigs from Hobby Lobby.
This bottle was already blue and worked perfect for snow.
For the snow, I used Snow-Tex. I didn't want it cover the whole blue bottle, so I kind of swiped it on. I really like it on the blue. I'm thinking this one would even be good as a hostess gift for a New Year's Eve party.
I'll be linking
Here
this week.