It's not like I don't have a million things to do before Christmas, but I'm still playing around with old windows.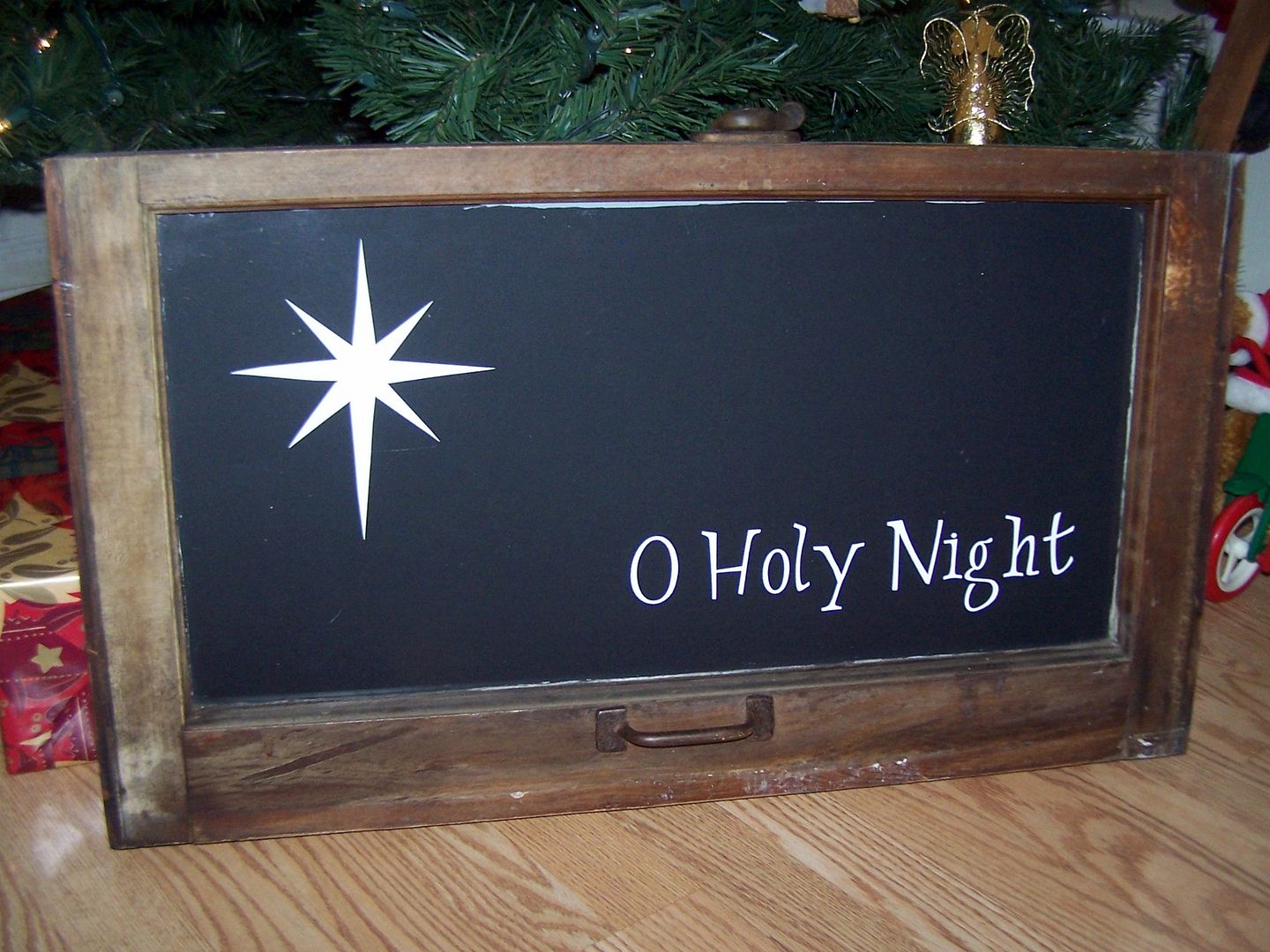 After I finished this, I sure was happy I took the time out from doing other things to make it!
I did it one afternoon when I got bored snipping rag quilts. It's just black poster board on the back of the glass and vinyl on the front that I cut with my Cricut.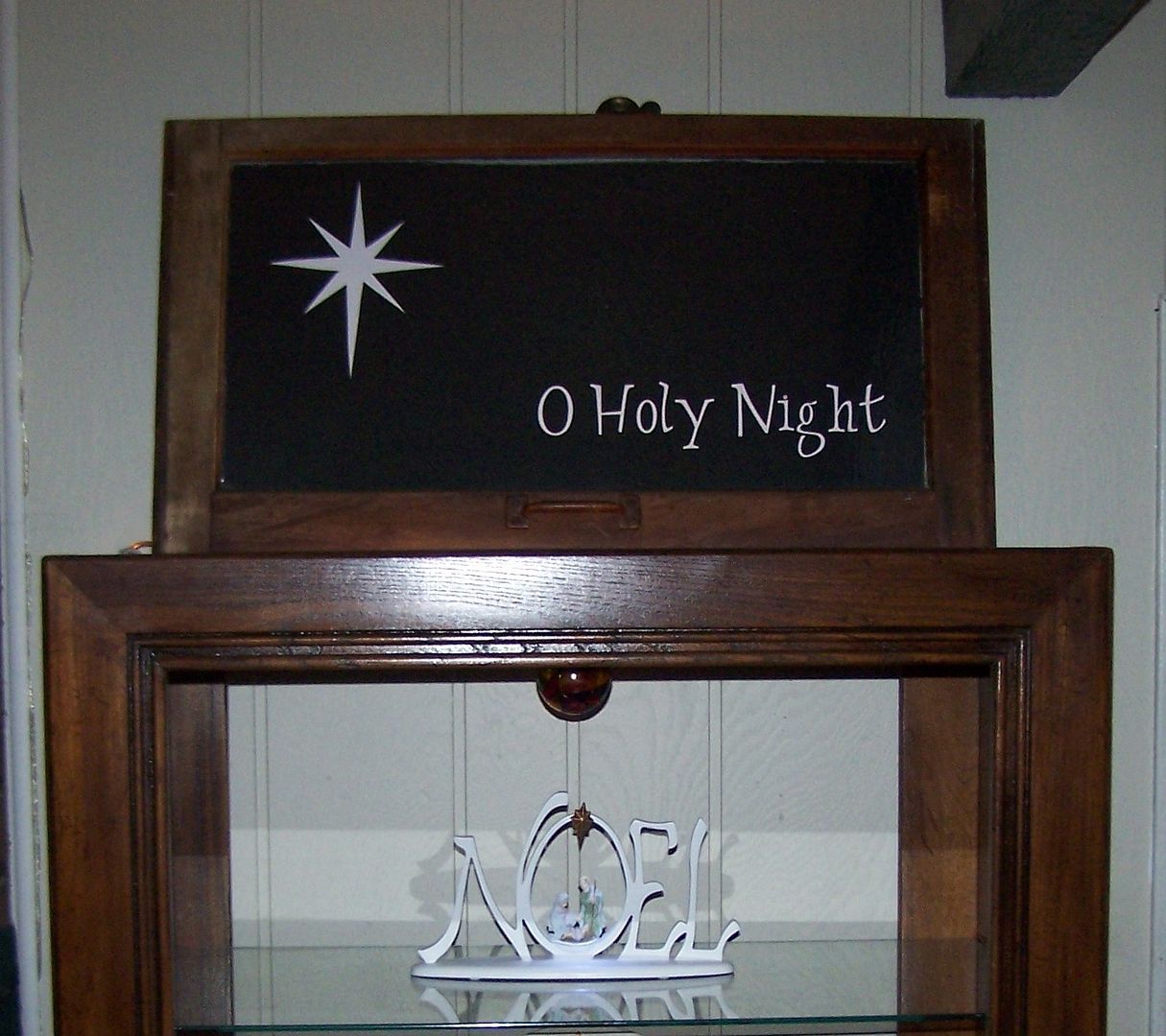 You can't tell in the photo, but I put clear lights on the top of the bookcase and they shine up on the window. I love it!
I'll be linking
Here
this week.