I was going to title this post "Liquored up Frosty" but decided that was as bad as "Grandma got ran over by a Reindeer" which by the way, my 4 year old granddaughter sings a lot....loudly...every day...to me.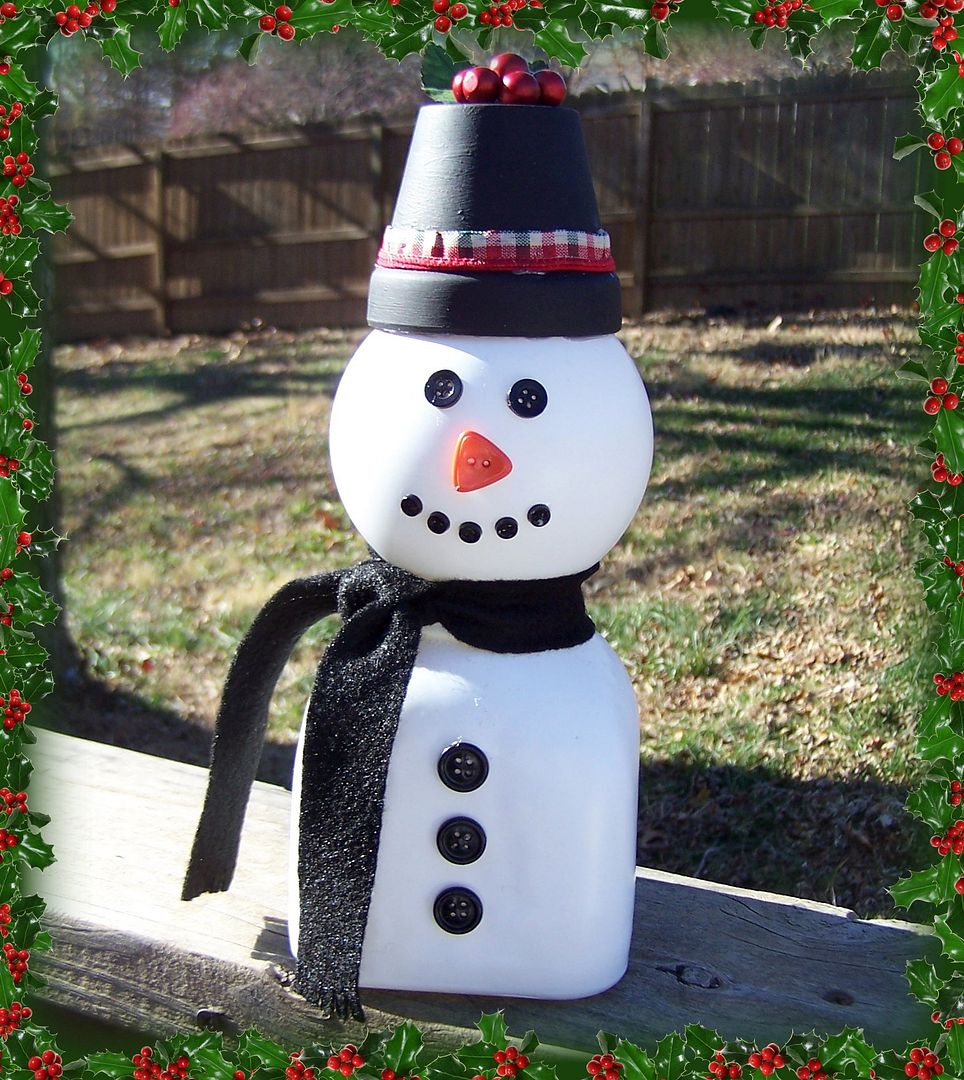 That little guy started with this...
a tequila bottle! I forgot to take a before picture, so I actually had to search for one.
The round thing is one of those glass vases in the floral department at Hobby Lobby. Again, forgot to take a picture of before. Anyway, I spray painted them both white.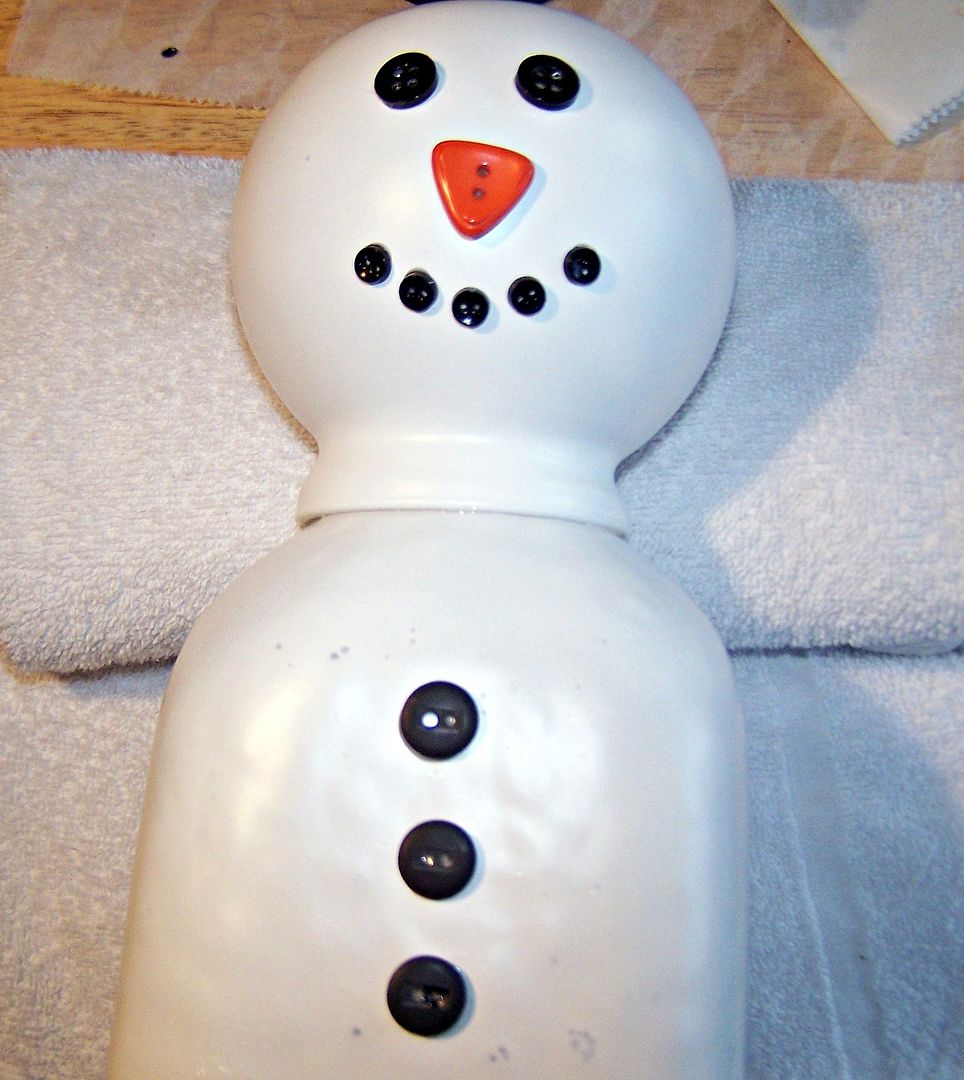 I used E-6000 to glue the vase to the top of the bottle and also for the buttons.
I really didn't know what I was going to use for his hat, but found this clay pot in my craft room. It's amazing what I can find in there if I dig around!
I painted it black and stuck a few sprigs of berries through the hole in the top.
To make sure they stayed in place, I put a dab (that ran) of glue on the wires.
Add a little ribbon and you've got yourself a hat.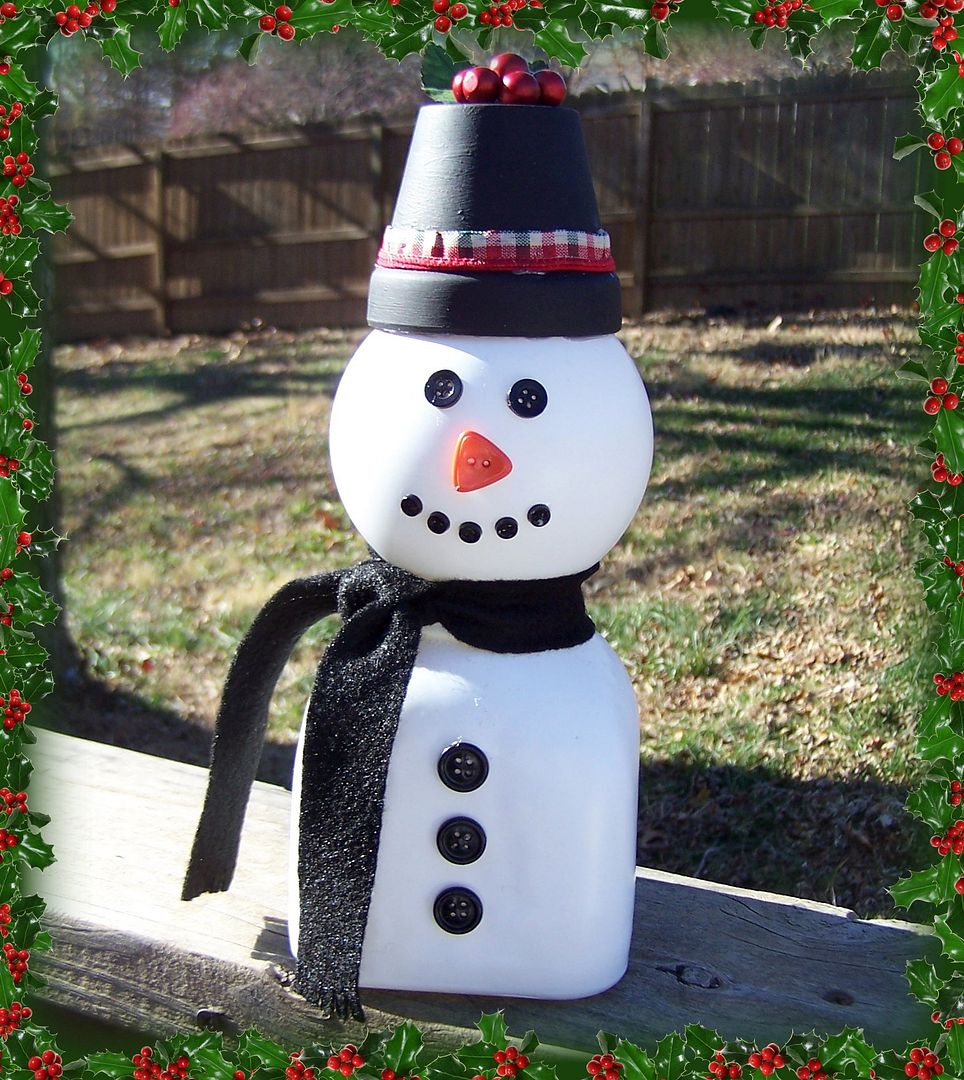 Glue it to the top and add a felt scarf.
I don't think anyone will ever know what Frosty has (or had) in his belly!
Here
is where I'll be linking to this week.