That's right, the ugly lamp is finally gone!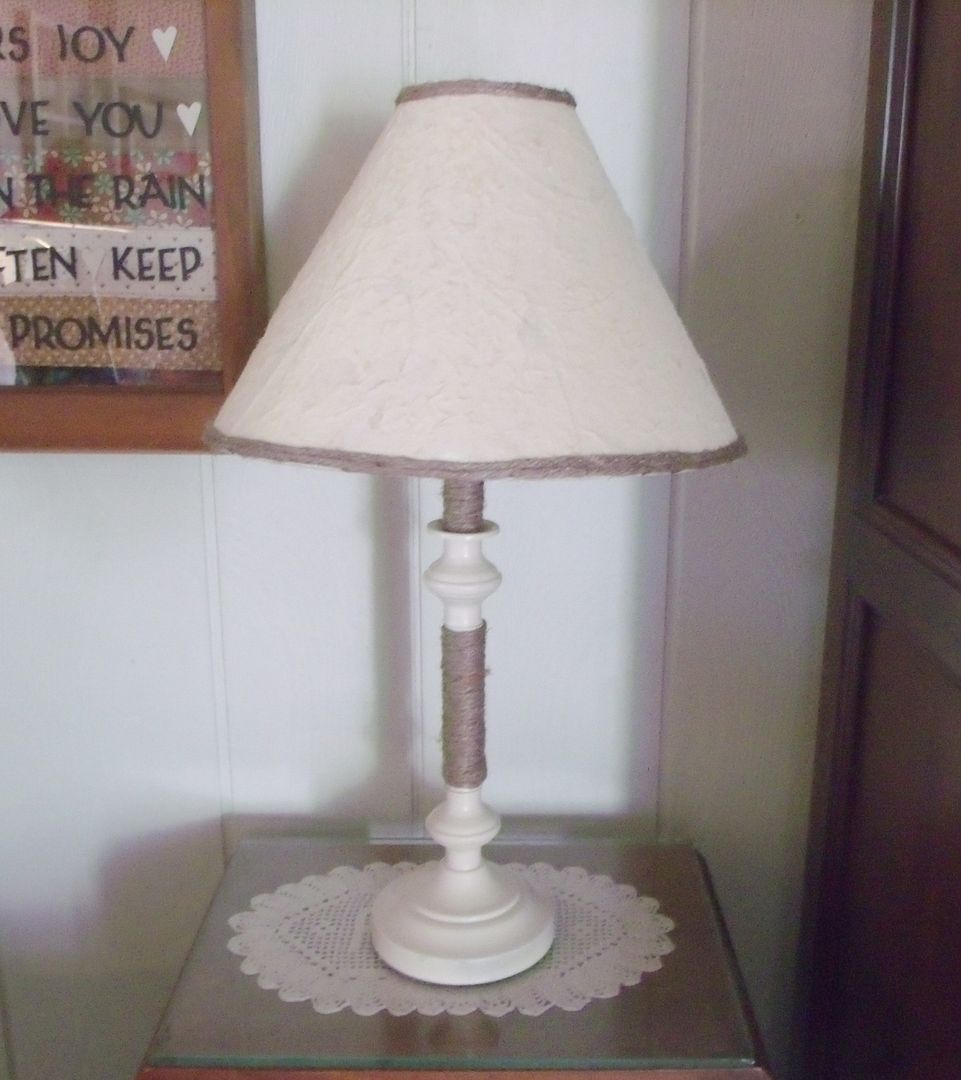 No, not that one.
That one! You know the one, you need a lamp in a small space on a small table and you grab the first thing you can find in the basement because you saved it to do something with it one day and you set it there and never got around to changing it...
until you finally get sick of seeing it show up in all the photos! That one!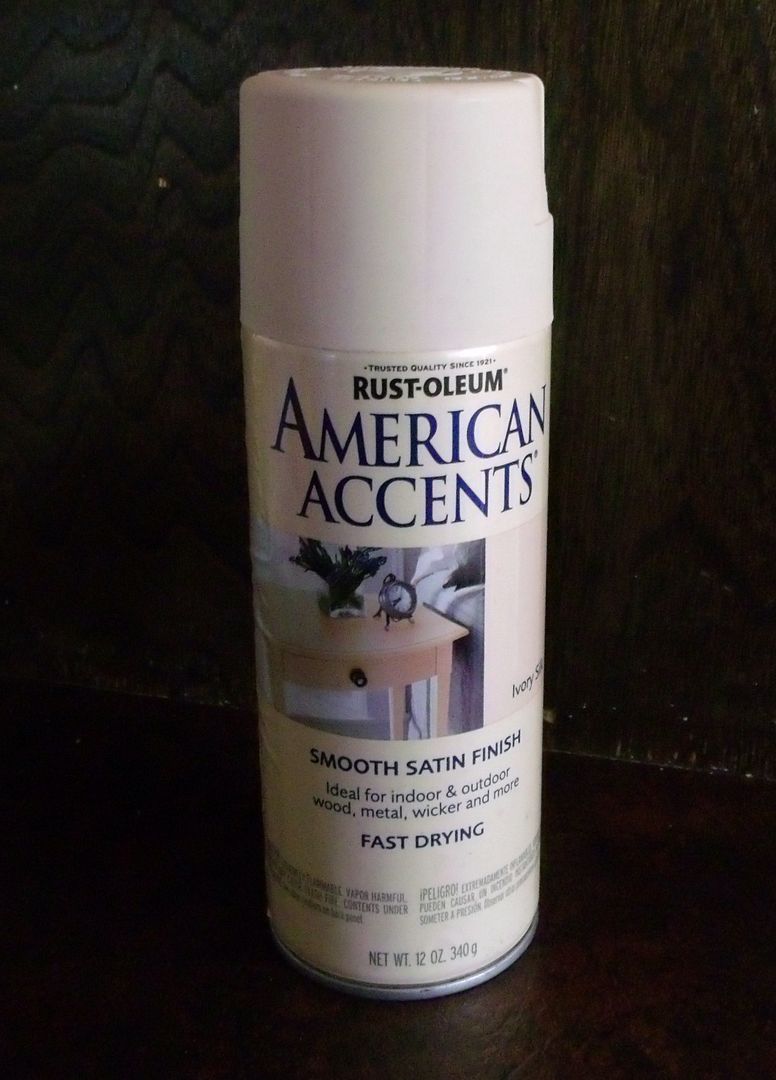 I actually got sick of looking at it one day and grabbed that can of paint.
It was warm here last week so I ran outside and painted. I couldn't believe how well it covered the metal!
I was going to put fabric over the shade, but I really did like the texture and the flowers that were on it. The flowers and leaves were just too light so I thought maybe the paint would work on the shade, too. Guess what, it did!
Okay, that's better, but a little blah.
I added some jute to the shade and
also to the base.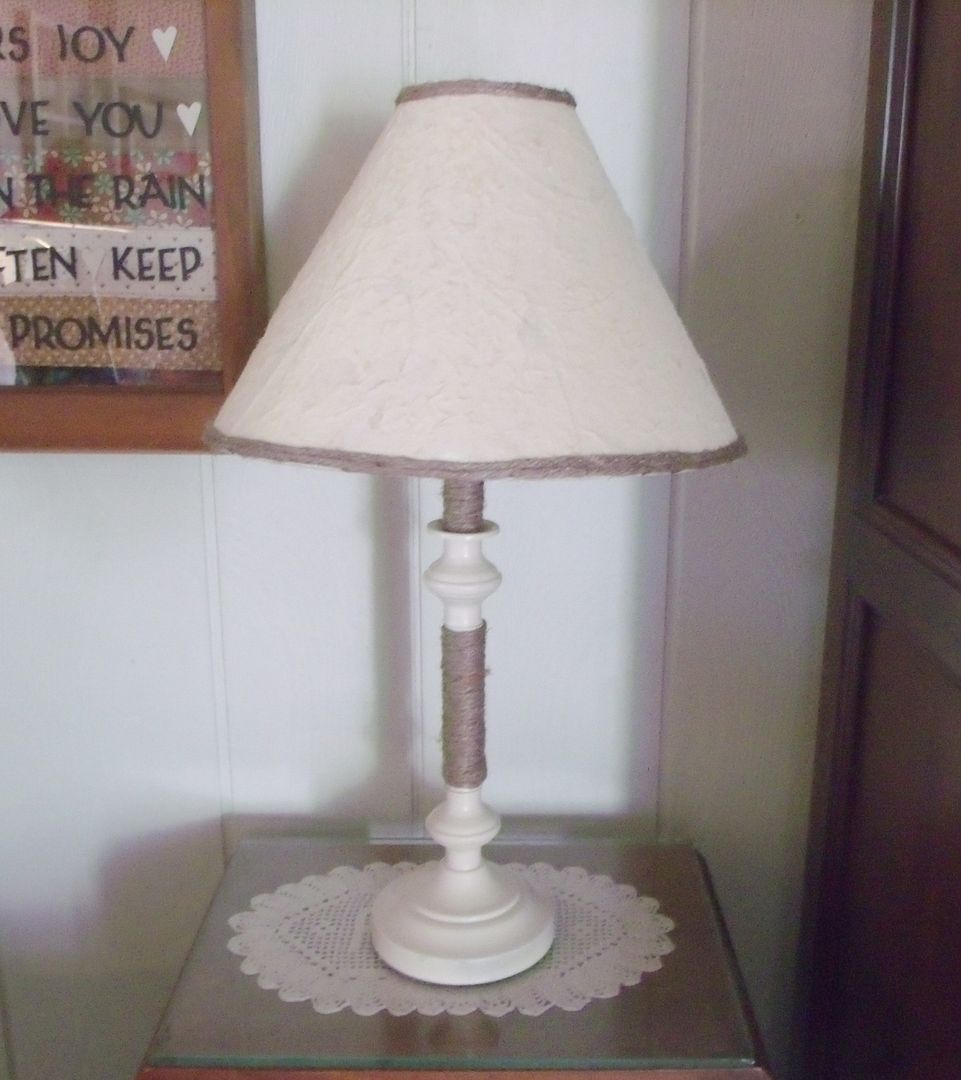 Much better!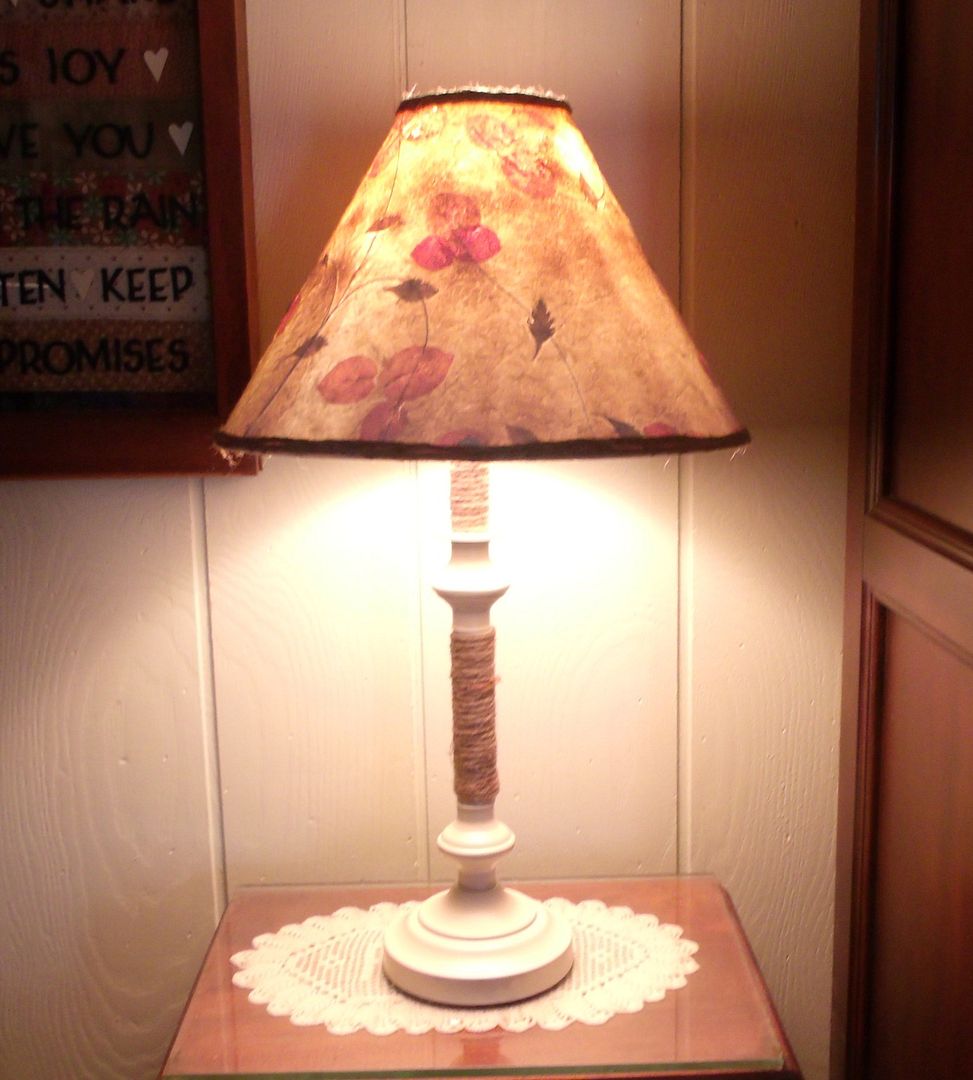 When it's lit at night, the flowers and leaves still show through, but darker. They look kind of light there in the picture, but really they're not.
Yep, the ugly lamp is gone and I'm one happy girl!
I'm linking
Here
this week.