This started out to be a wreath to hang, but is going to be used for something entirely different. I'll tell you what at the end of this post. How was that for a shameless way to get you to stick around?!
It was so simple, I just took a heavy piece of cardboard cut into a heart and painted it red.
Then just start gluing Kisses on one by one. Not that you would know any dummy that would actually try to use a hot glue gun to glue them on, but if you did, that said dummy would have to start all over because the hot glue melts the chocolate into a big fat mess! She should have used Tacky Glue the first time and then she wouldn't have had to do everything twice!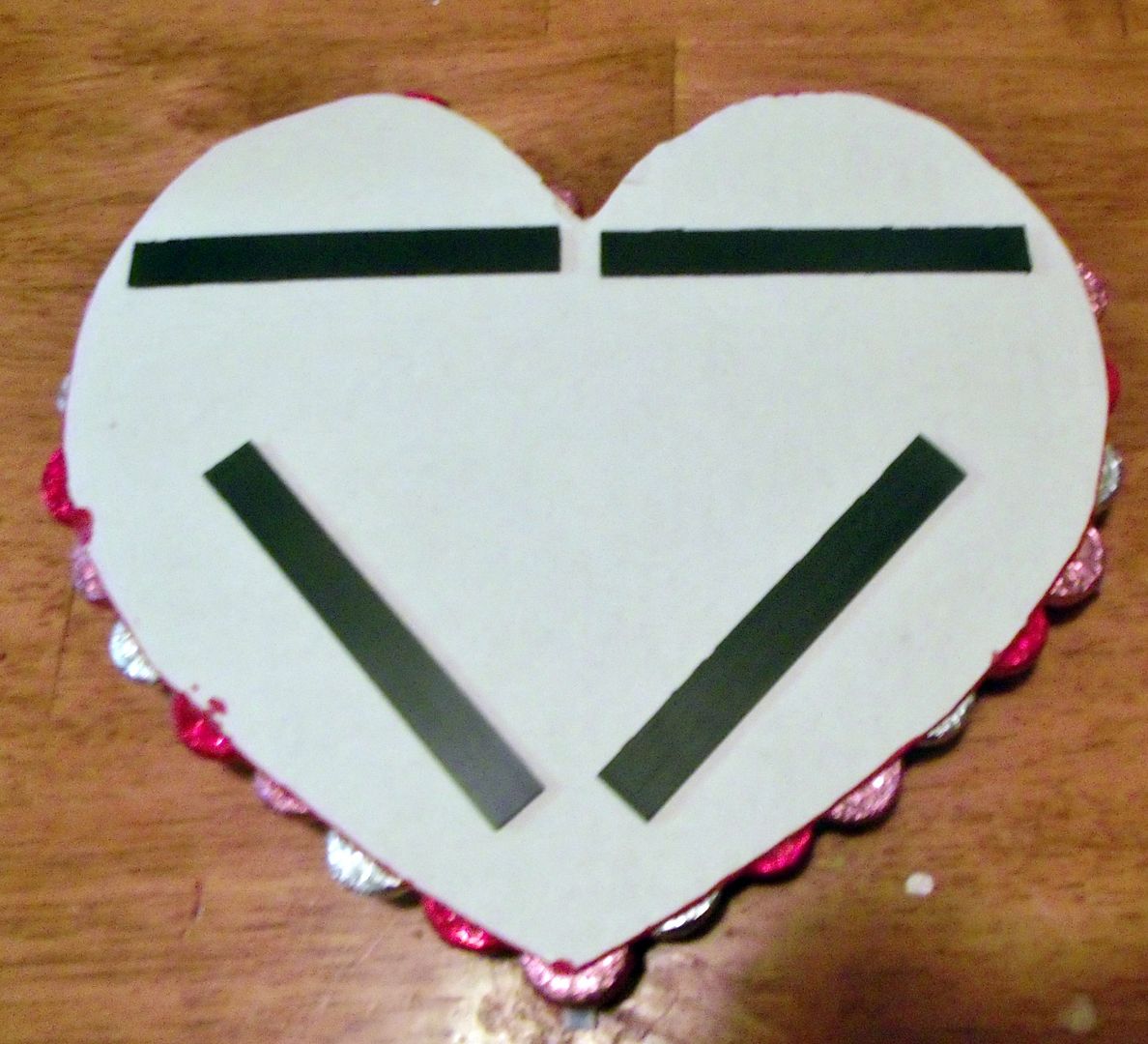 Because I was going to hang it on the refrigerator, I put magnet strips on the back.
It looked so cute on the fridge, the colors just popped!
Here's why it's not still hanging there. Triniti (she's 6) saw it and said, "Grandma, you should wrap it in red paper and put it in a pizza box and I can give it to my teacher.". Done! That's where it's going! I'm just so stinkin' proud of that little creative angel! (Why didn't I think of that?!)
I'm off to Pizza Hut to see if they'll give me a small pizza box.
I'm linking up to
These
fabulous parties this week.