Every winter Greg and I work on some big project in the house. Last year, it was our bedroom and we literally spent the 2 days that we had a blizzard here in Missouri painting our bedroom.
This year we have our work cut out for us! You see, we're not tackling just one or two projects, but 5 (count 'em 5!) HUGE projects.
Here they are, but not necessarily in the order we're going to work on them. We've been known to get stupid and start 2 at once.
Bathroom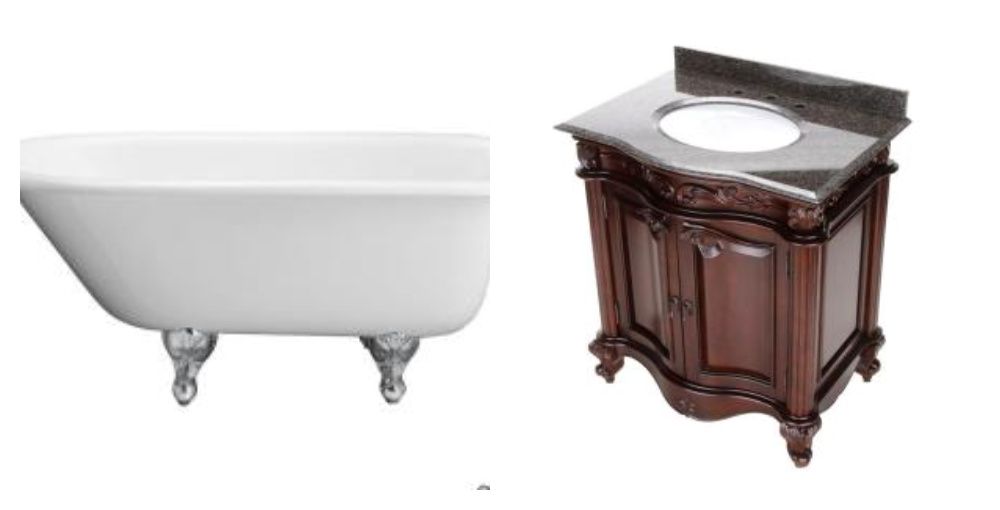 We're putting in new tile, a claw foot bathtub, and new vanity. Those aren't actually ours in the picture, but look like them. Ours have been in storage for 6 months. Time to bring those babies home!!
Finally finish the stairs!
Yeah, I did it. I ripped all the carpet off the stairs a year ago and that's how they still look. I just couldn't decide exactly what I wanted to do with them. I decided to paint them and we'll replace the railing. And no, we don't normally keep a vodka bottle sitting there. That was an empty bottle I wanted to keep and do something with and that's as far as it got up those stairs.
See that hideous wallpaper?
That's all coming down! That wall is huge and I'm not looking forward to that at all!
Barn Tin Walls in Living Room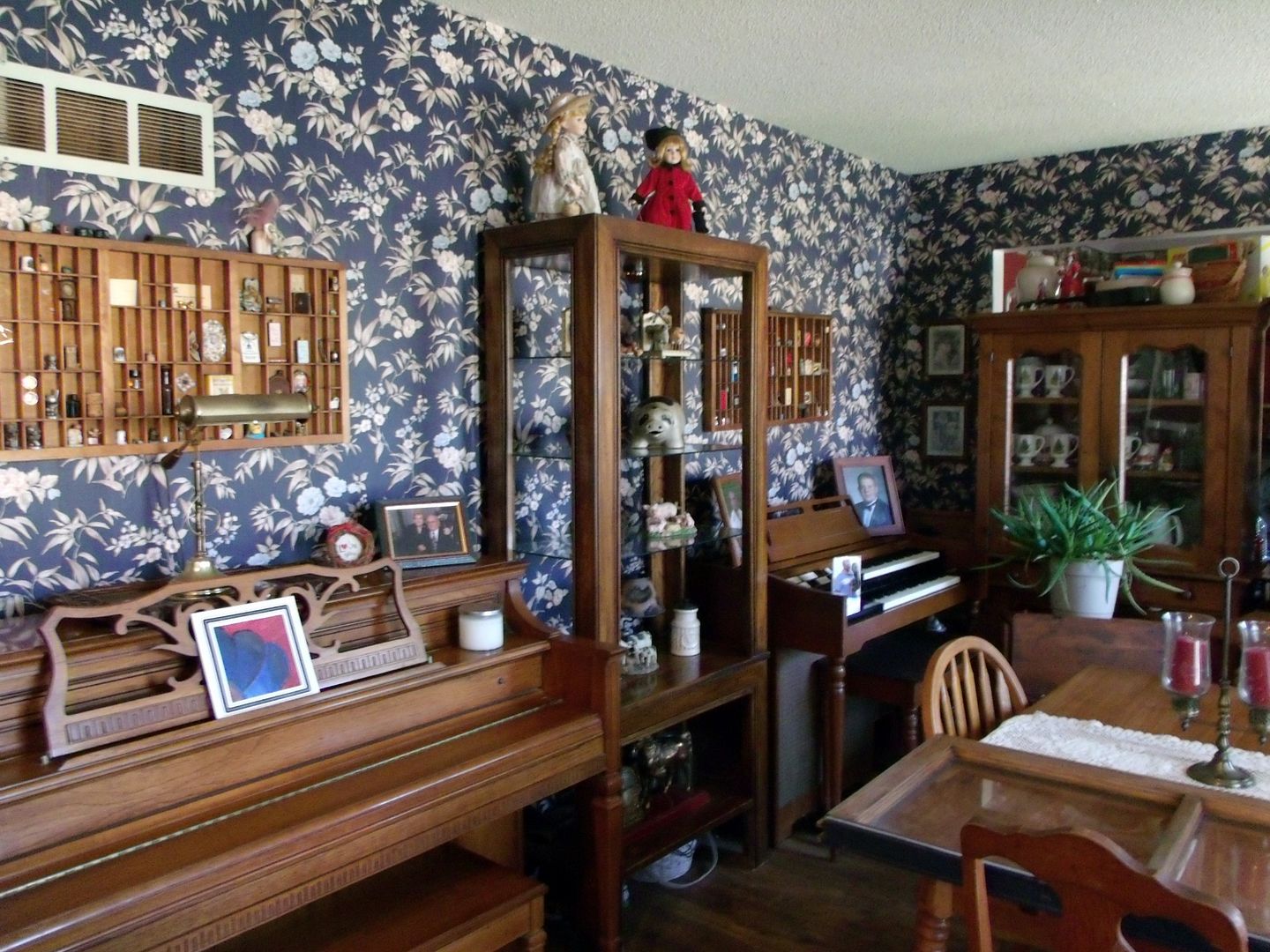 This is our living/dining room that we never use except on holiday's. Hence the ugly wallpaper still in there! We were always busy doing other rooms and just ignored that elephant in that room.
That's the other side of the room. We're going to put barn roof tin on the walls in there.
I had never heard of such a thing, but friends of ours did it about 5 years ago and it's the most awesome room I have ever seen! It's taken us that long to actually find the tin. That's just a little piece of it I brought home from storage. We're still on the hunt for barn wood to use as baseboards once the tin us up. I think I want to make shutters out of it, too, to hang on each side of the windows.
The last and most important project that will be done first is my craft room. We've already started on it and if I get brave enough I'll show you the before pictures tomorrow.