You probably ought to get some tissues, this is really sad!
BUT,
it ends happy, so don't leave me.
I think I told you all that I was starting a crochet class that I found out that the library has when I took Tierni to Story Time there. I took the info and it said you had to register. Being the genius I am, I wasn't worried because I figured I would probably be the only person there, so I waited until Monday last week to call and sign up.
The class was full!!
Are you kidding me??? I was so excited and now what was I going to do?
I went back to the library and checked out these books.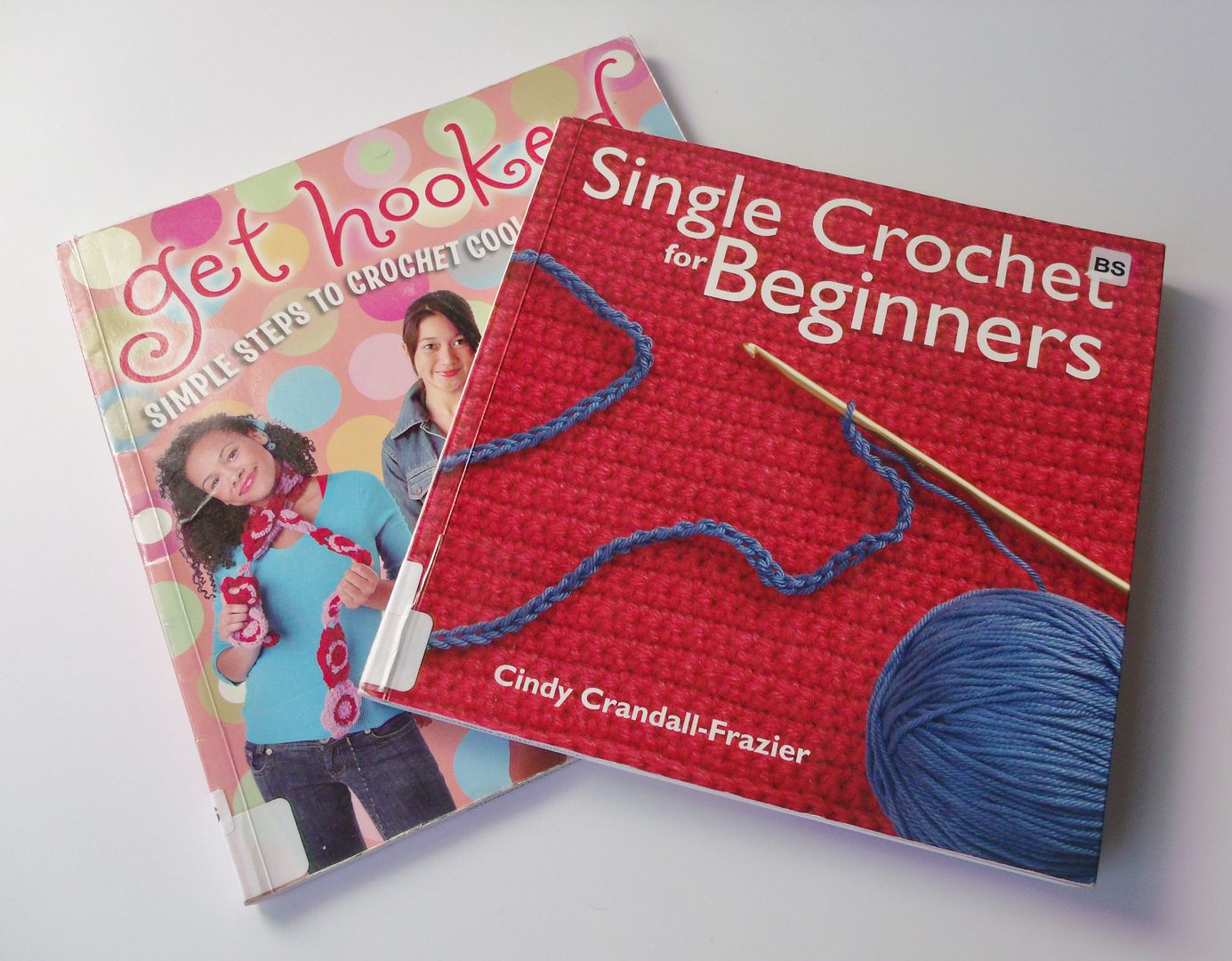 I don't need any stupid class, I can learn how to do this by myself.
No, I can't!
My chain stitch was a disaster and it was a mile long. Greg was working nights and when he woke up in the afternoon and saw what I was doing, he asked me if I was making a jump rope. He told me I probably needed to turn the page of the book and learn how to turn left or right.
That didn't work out so well.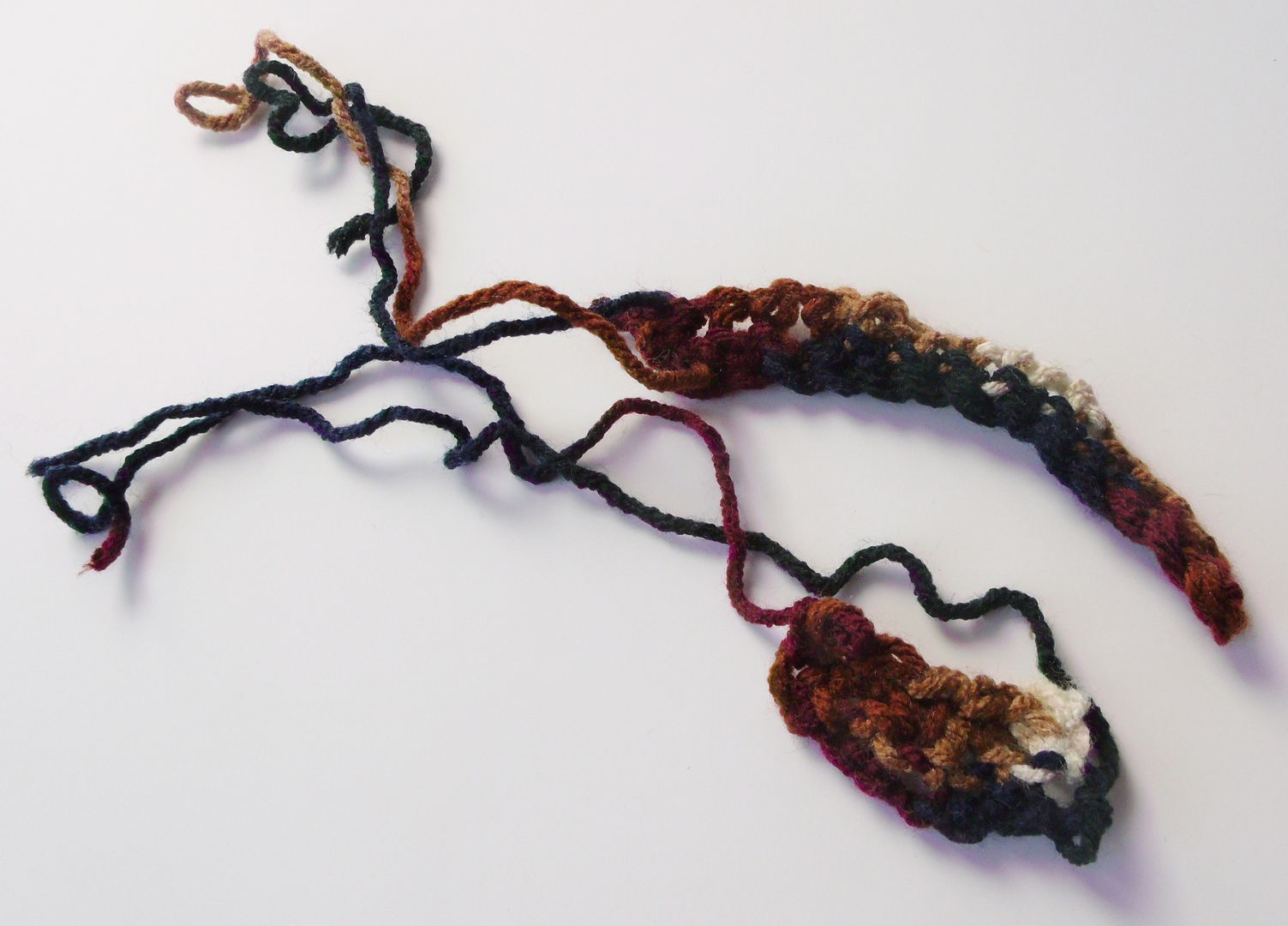 I trashed the shortened jump rope and started all over with making it smaller.
Didn't work, either!
I
complained
vented to my friend, Terry (
These Peas Taste Funny
), and she told me to check out this
video
. Terry is awesome to find that for me because now look what I've done.
Now I know there are a million mistakes in it, but I'm finally learning! You've got to admit, it's much better than the other attempts. I can learn something new so much faster if I can see what someone else is doing instead of pictures from a book. Especially because I didn't take Greek in high school and couldn't understand anything in the books!
Here's more good news to this sad story, the library called and there were so many that responded that they're starting a new class this Friday! Yes, I'm in!!
Today is the last day to enter the
Giveaway.
You will love that wine tote pattern, so be sure to enter if you haven't already!