Well, looky here, we have a special little guest today!
It's Jordyn!
She's going to show us how she makes these bracelets out of...
Duct Tape!
She uses 3 different colors and cuts a 10" strip out of each.
Start by folding each piece into thin strips.
Then the fun begins.
Braid the 3 strips together and it really helps to have someone hold the end while you're braiding.
Cut smaller pieces to put on the ends to hold it together.
Use one more little piece to connect the ends for the size you need for your wrist.
Awesome!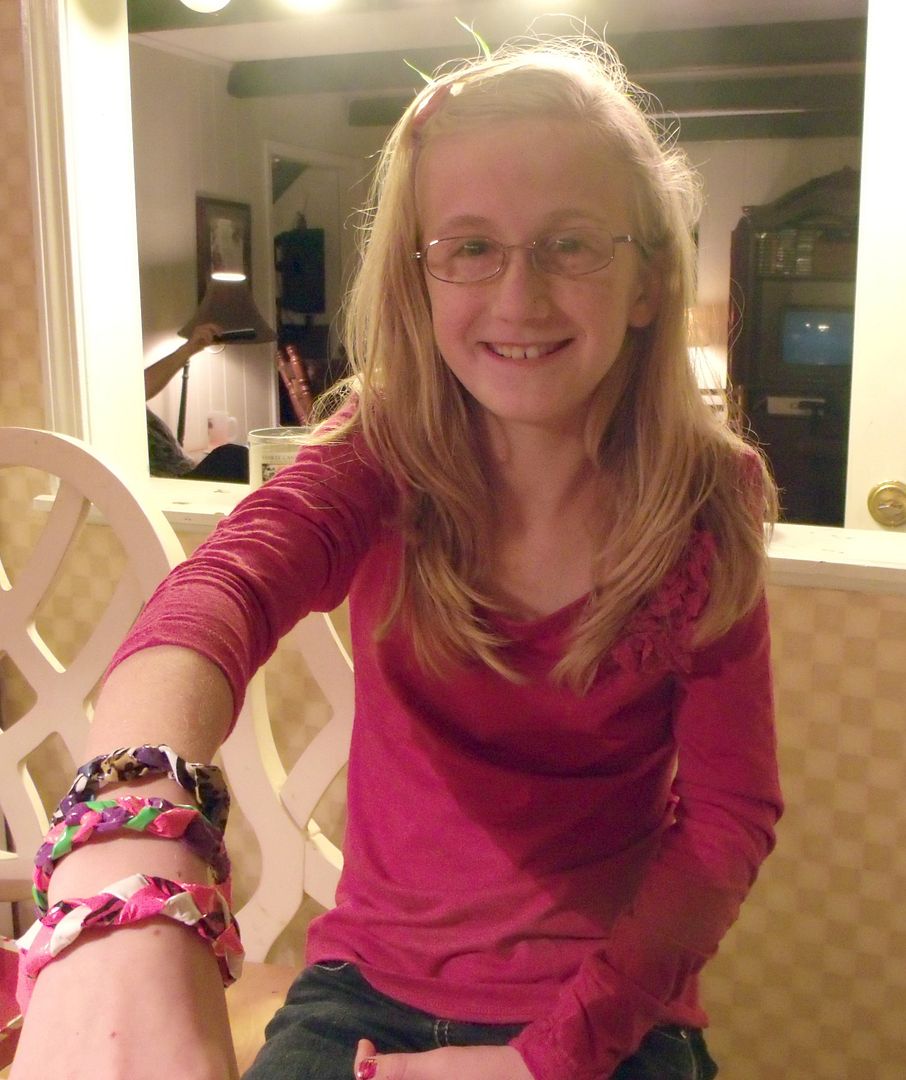 Thank you, dolly! Love you!
Have a great week!