EVER!!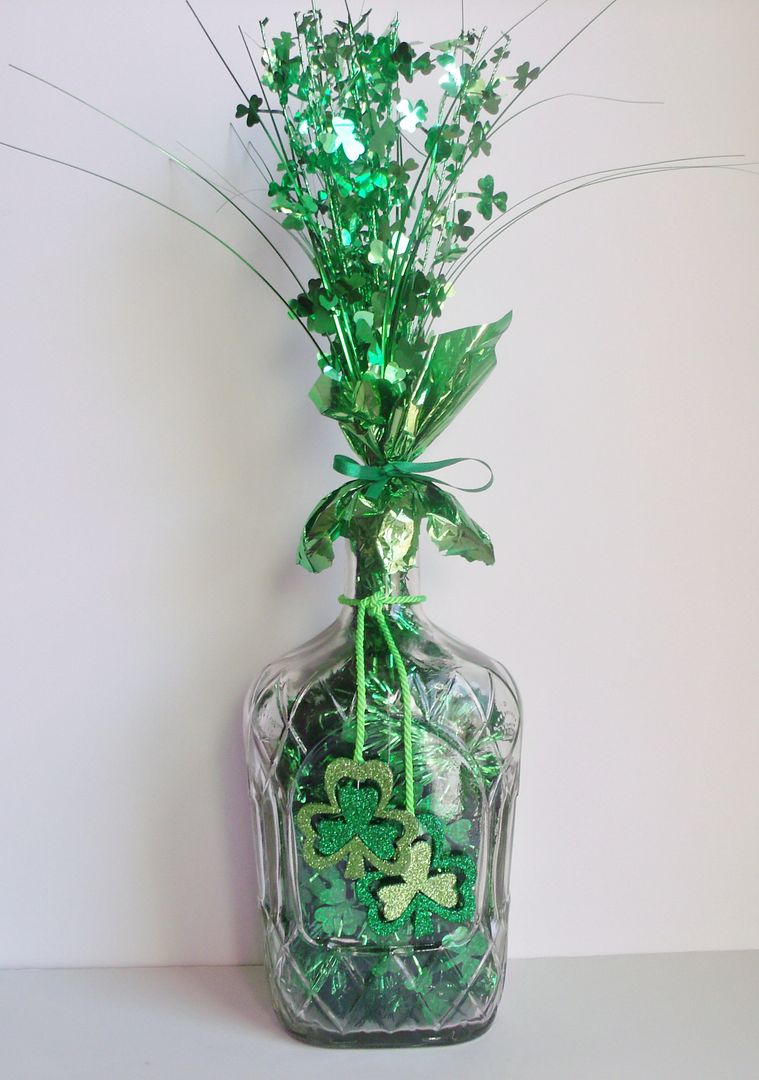 With everything going south around here lately, I decided maybe we needed a little green luck!
I made a trip to the Dollar Store and picked up some garland and stuffed it into a liquor bottle from my stash.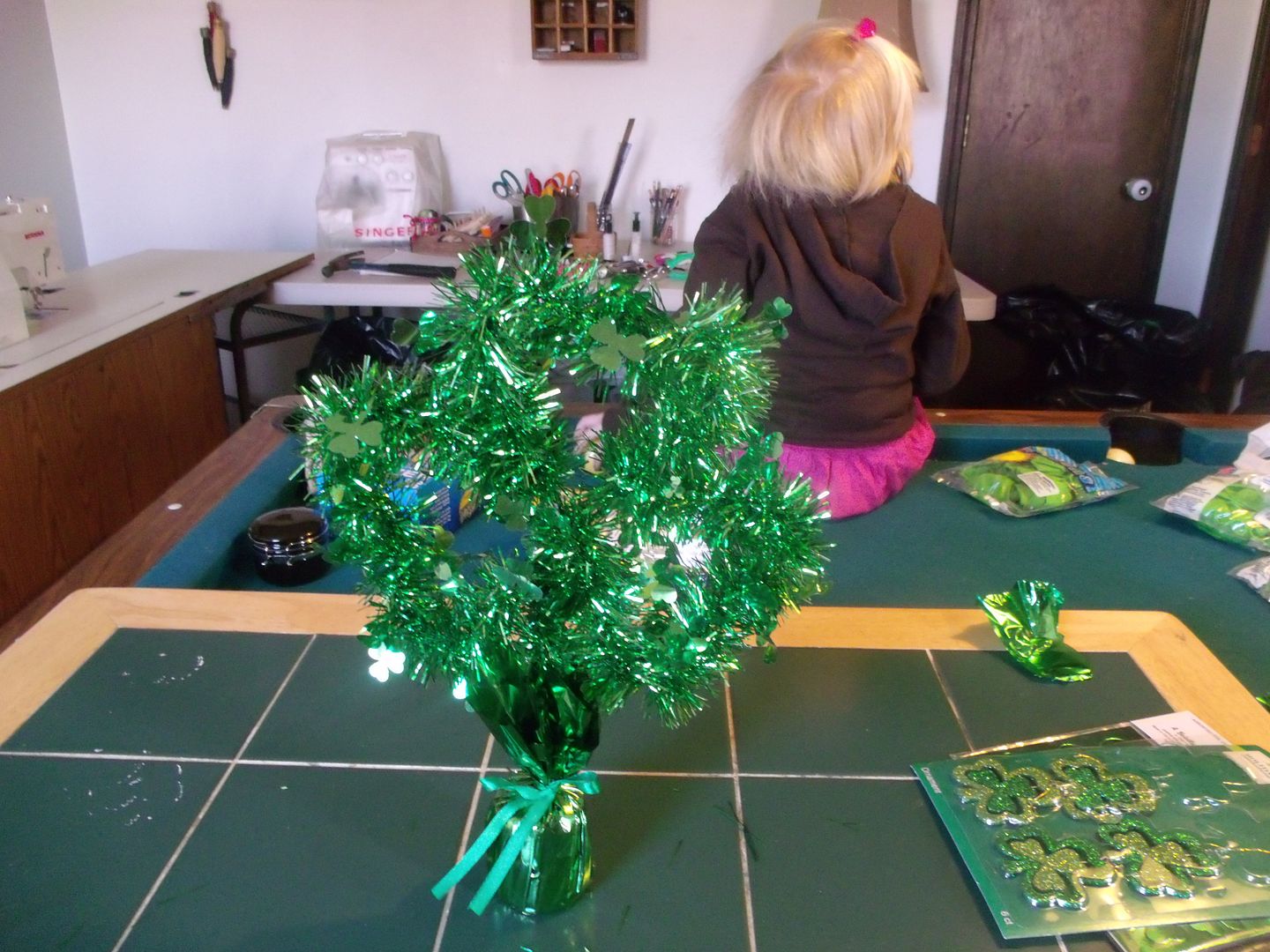 I also grabbed shamrock ornaments and one of those table decorations. I took the concrete block out of the bottom of it and
stuffed it in the top of the bottle. Glue the ornaments to a cord or ribbon and that's it!
I sure hope those shamrocks help!
I'm sure you noticed my blog went all white yesterday. The Blog Designer who did my blog lost her server which meant I lost my design. She's back up now and hopefully it's permanently fixed! I hate being so helpless, but there was nothing I could do on my end. I think I'll e-mail her and find out if there's something I can do to store it. Anyway, I'm baaaack!
Have a lucky day!