You all know about my obsession with learning how to crochet, but I really have been stepping away for a minute and working on my craft room. I'm going to be so thrilled when it's all done and I really should take a week and do nothing but get it finished. Problem is, Greg thinks he needs to eat every day and have clean underwear, so that's probably not going to happen. Especially with a crochet hook in my hand! Anyway, I've been working on storage boxes.
When I started filling my shelves and getting organized, I realized I didn't have near enough baskets for storage. I wasn't going to put a plain box in there, so I started covering them with fabric and colored duct tape.
I took my boxes and glued batting around the sides. I used Aleene's Tacky Glue Spray. Love that stuff! I cut off the flaps, but don't throw them away, we'll use them later.
I measured my fabric to go around the box (with extra for turning under) and added a few inches to the top and bottom. Wrap the fabric around the box and use hot glue on the folded edge.
Hot glue the bottom down like you're wrapping a package.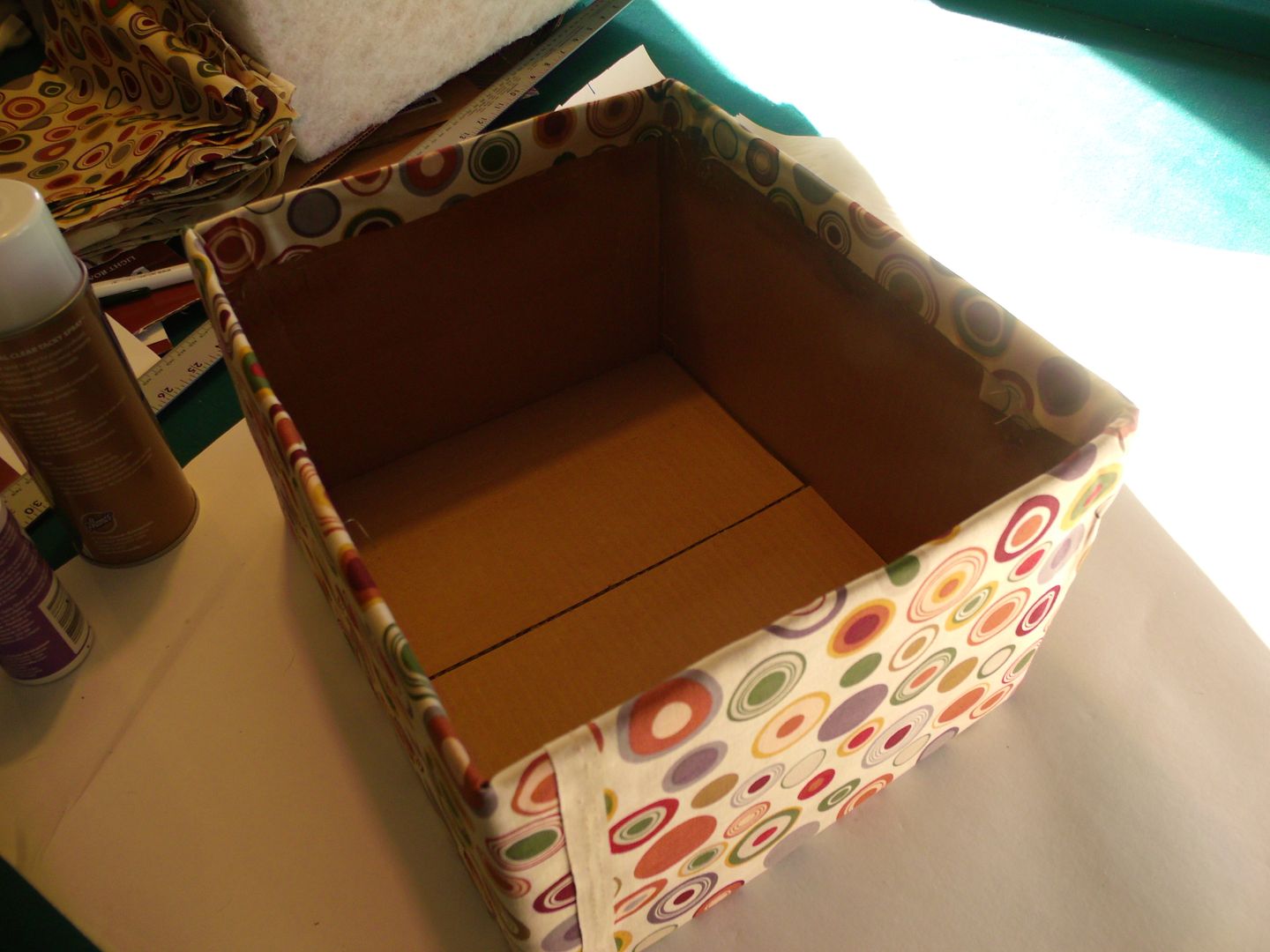 Then hot glue to the inside of the top of the box.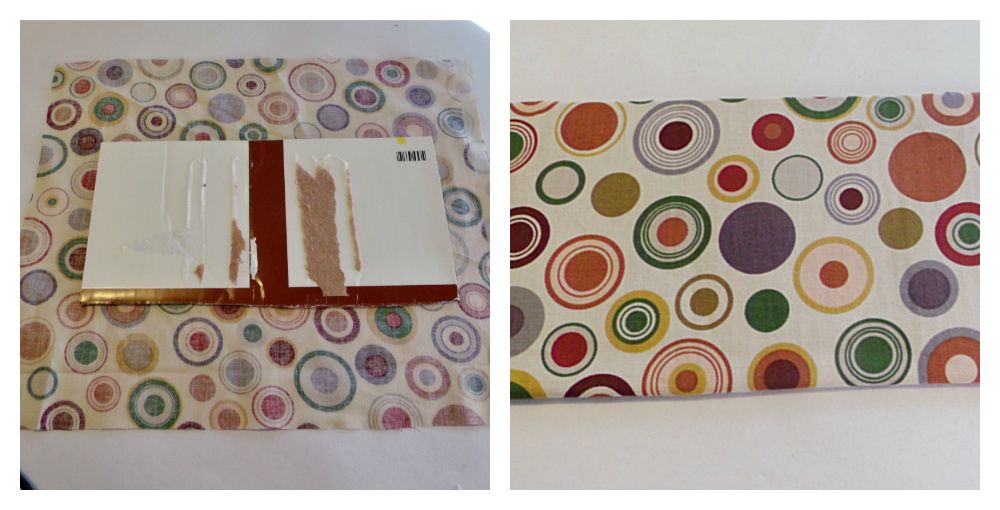 Remember the flaps we cut off? Time to cover them.
After they're all covered, glue them to the inside of the box. Probably most people would cover the whole inside, but I knew mine were going on a shelf in the closet and would be packed full, so I didn't mess with that.
Well, look at that! I actually have been working (a little)!
Baby steps. I'm taking baby steps, but it will get done!
It's a Party starts this afternoon. See you then!