I hope you're all having a lovely (get it? love. Valentine's Day. lovely.) day! Here's one last Valentine's post for this year. It's a hair pretty.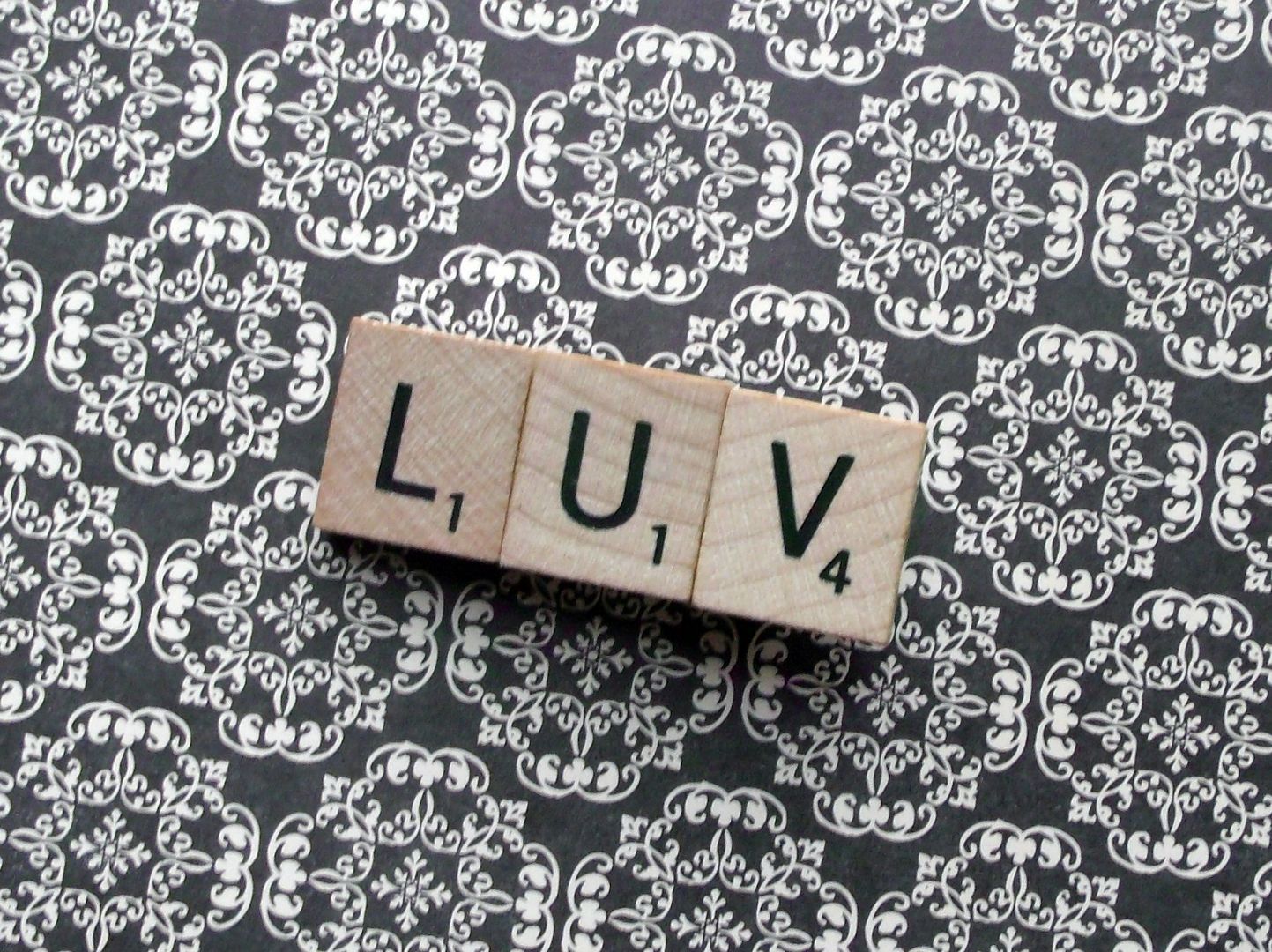 I know it looks like Scrabble Tiles, but there is a hair clip on the back.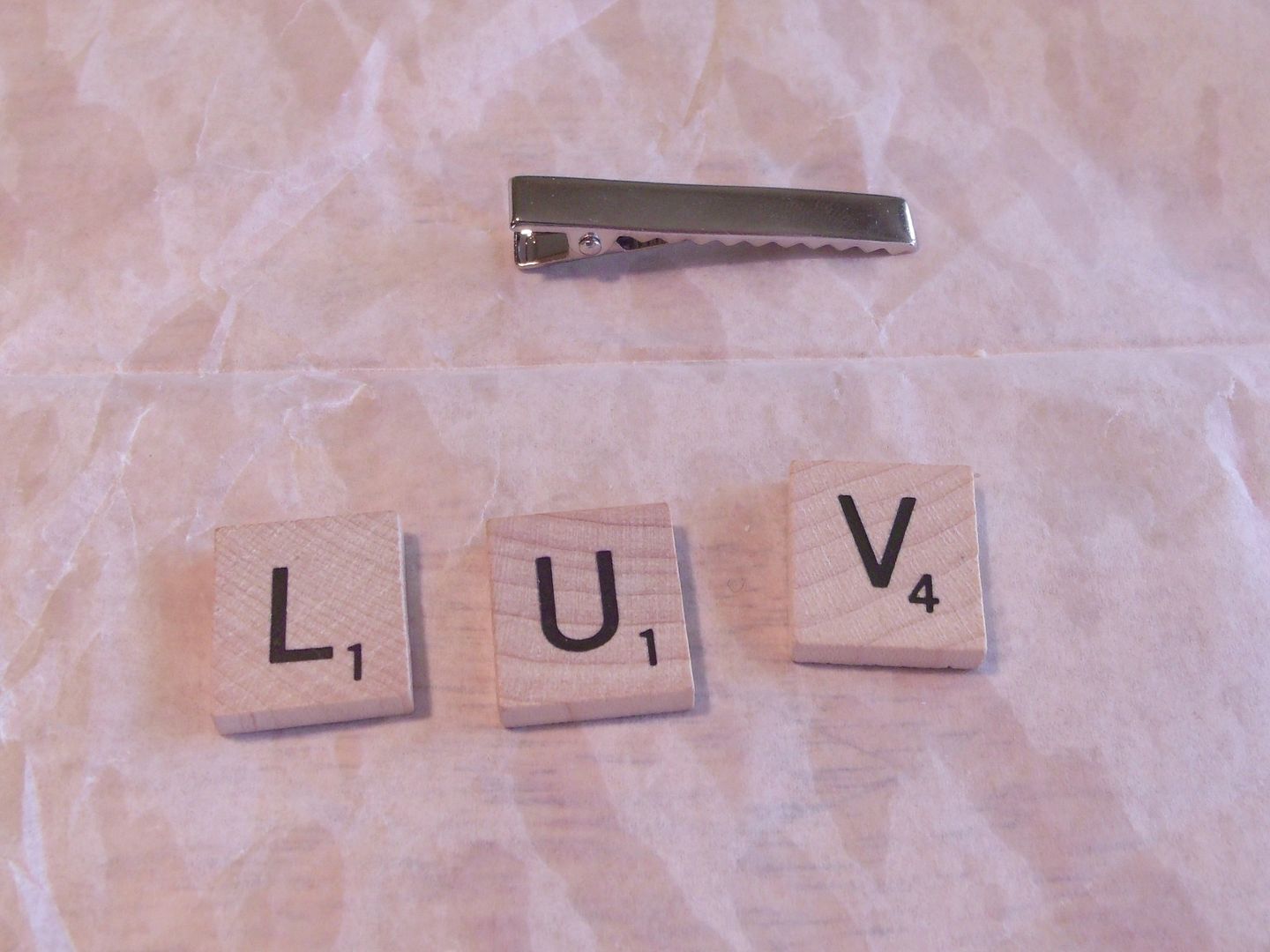 It all started with these tiles and the hair clip.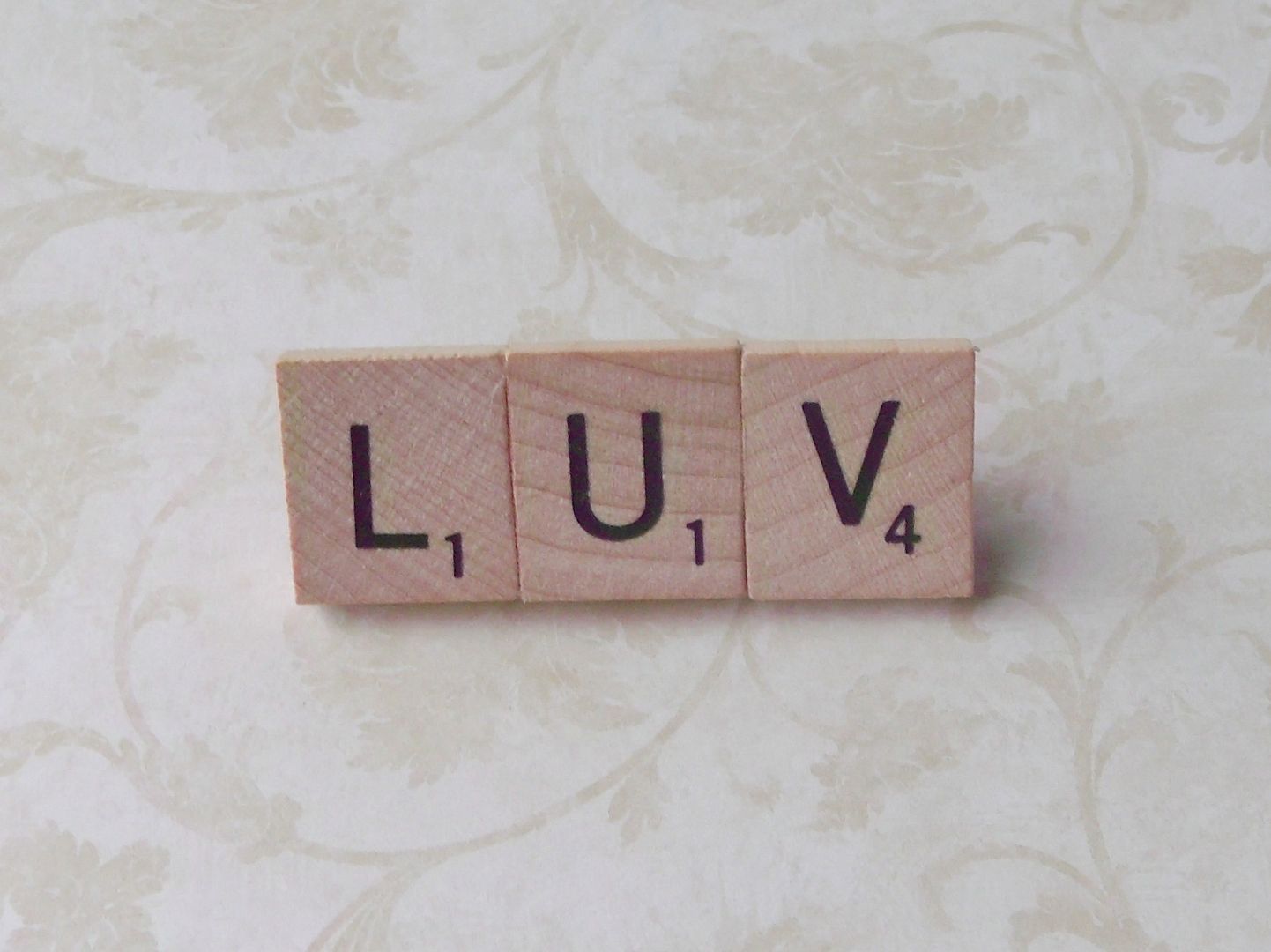 Before I glued the tiles to the clip, I glued them together first using E-6000.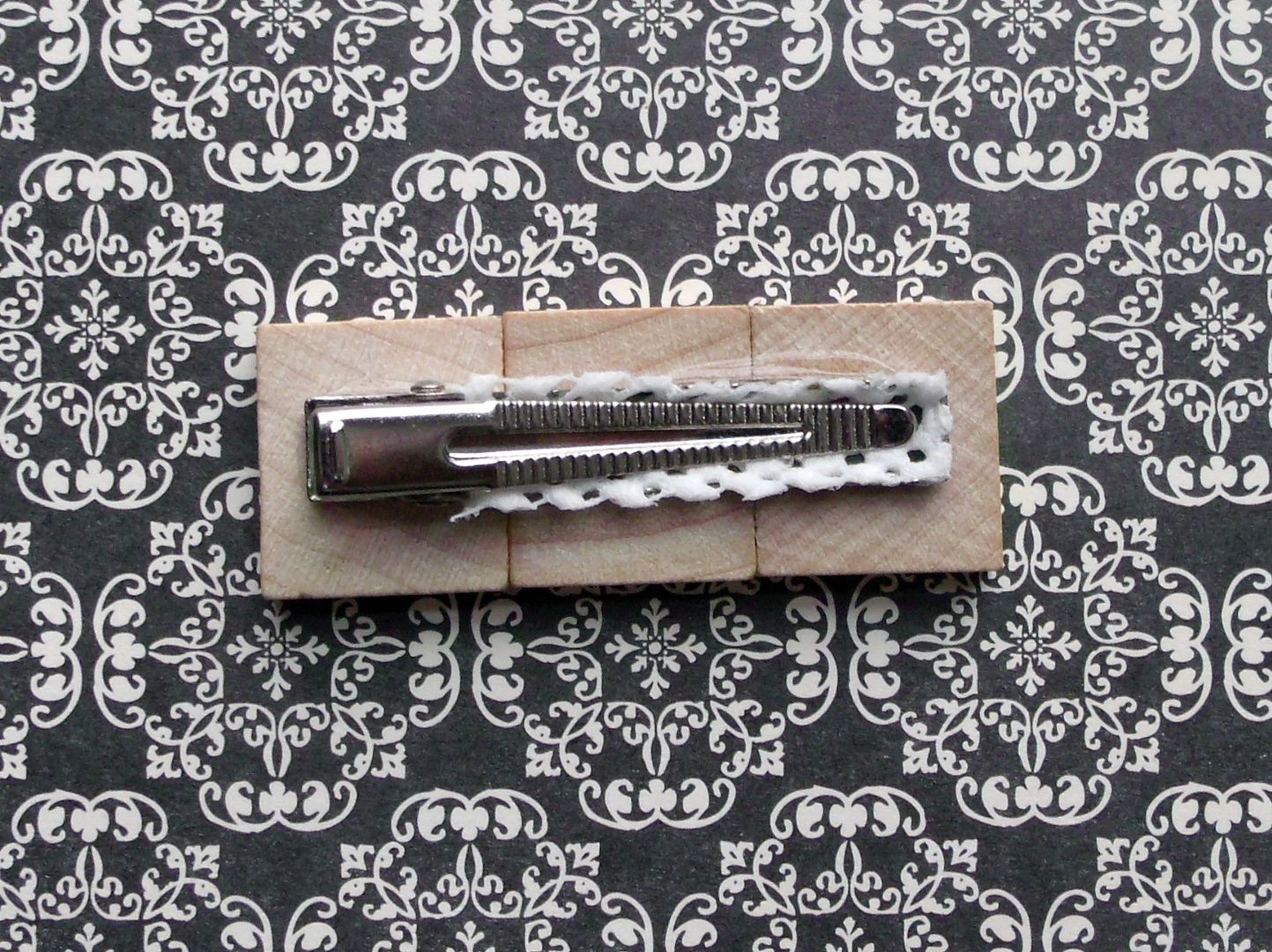 Then I glued the clip to the back. Here's a hint: use shelf paper (I get it at the $1.00 store) to help hold the hair in the clip. I just used Tacky Glue to glue it on.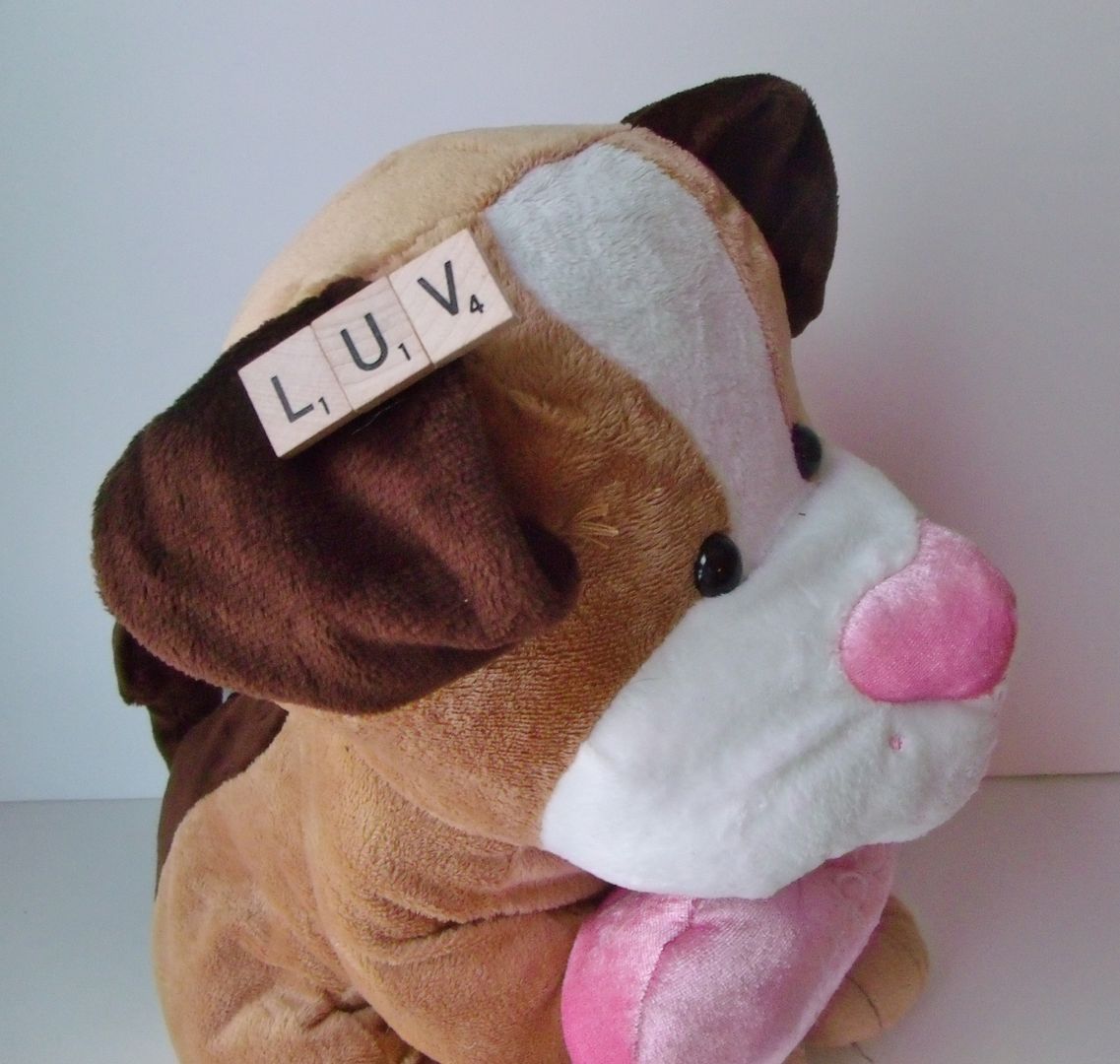 I didn't have a little girl here the day I took the pictures to model, so you get that little friend instead. My real dogs would have no part of it!