Get ready, this is ugly!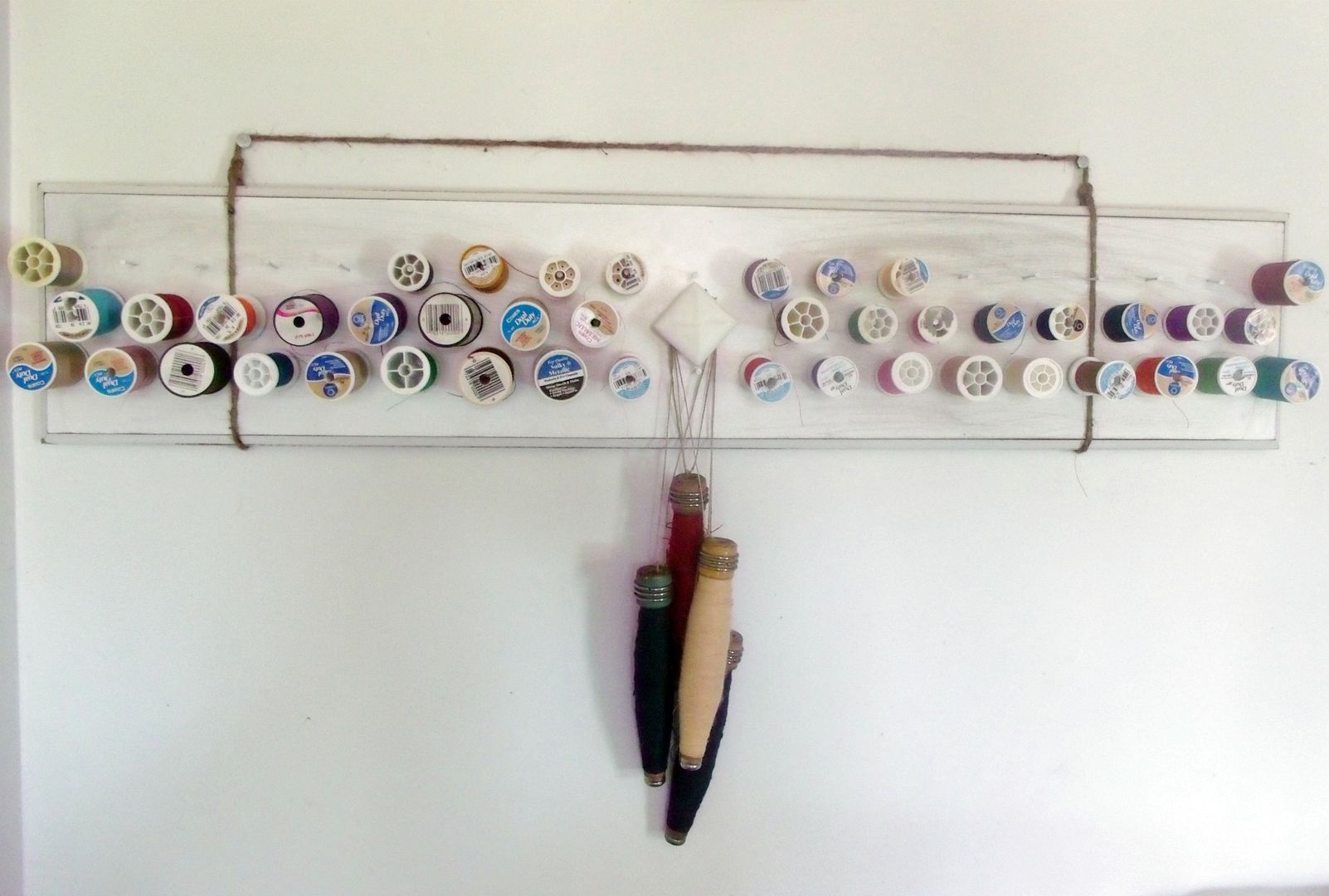 I'm just trying to keep it real here, and that mess is for real. For now.
It started out good in my head. I found that drawer front somewhere and had it stuck away. I thought it would make a great thread holder for the wall, but wanted to distress it first.
Yeah, distressing does NOT work on cheapo laminate wood! Why I didn't stop right there and give up, I'll never know, but I kept on going.
I took out my frustration on it by hammering a million (maybe not quite that many) nails in it.
Added some jute and hung the ugly thing on the wall.
Don't worry, it won't stay that way, but I was sick of messing with it for now.
I'm thinking it needs polka dots.
Happy Monday!