I really did, look!
Now I know to all of you, this is no big deal, but to a person who was ready to throw the yarn and hook out the window, it's a pretty big deal!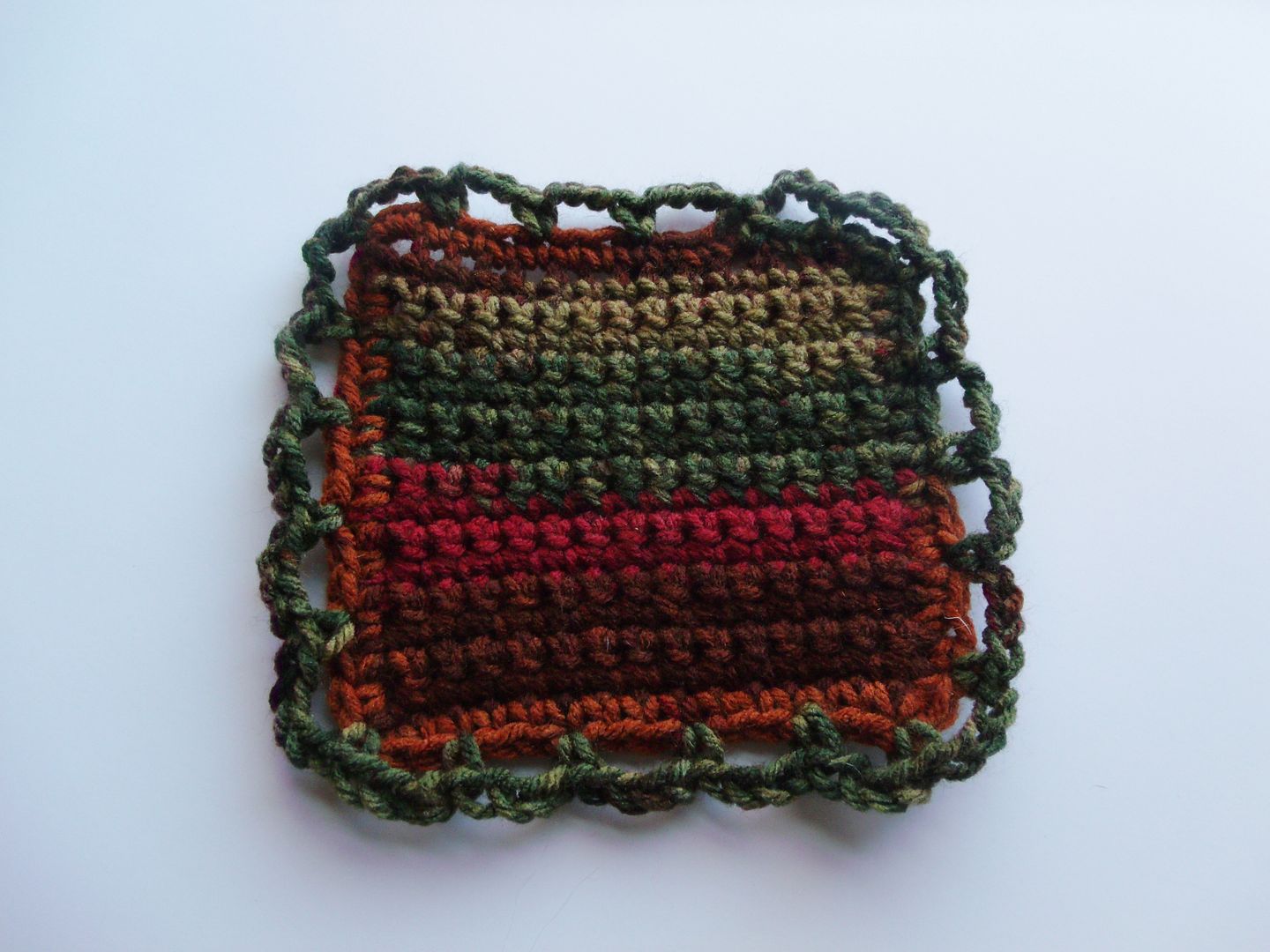 You all know I started a crochet class for 3 weeks and this was the first week. I really screwed the outside of it up and it's supposed to be a coaster, but mine is for a really big glass!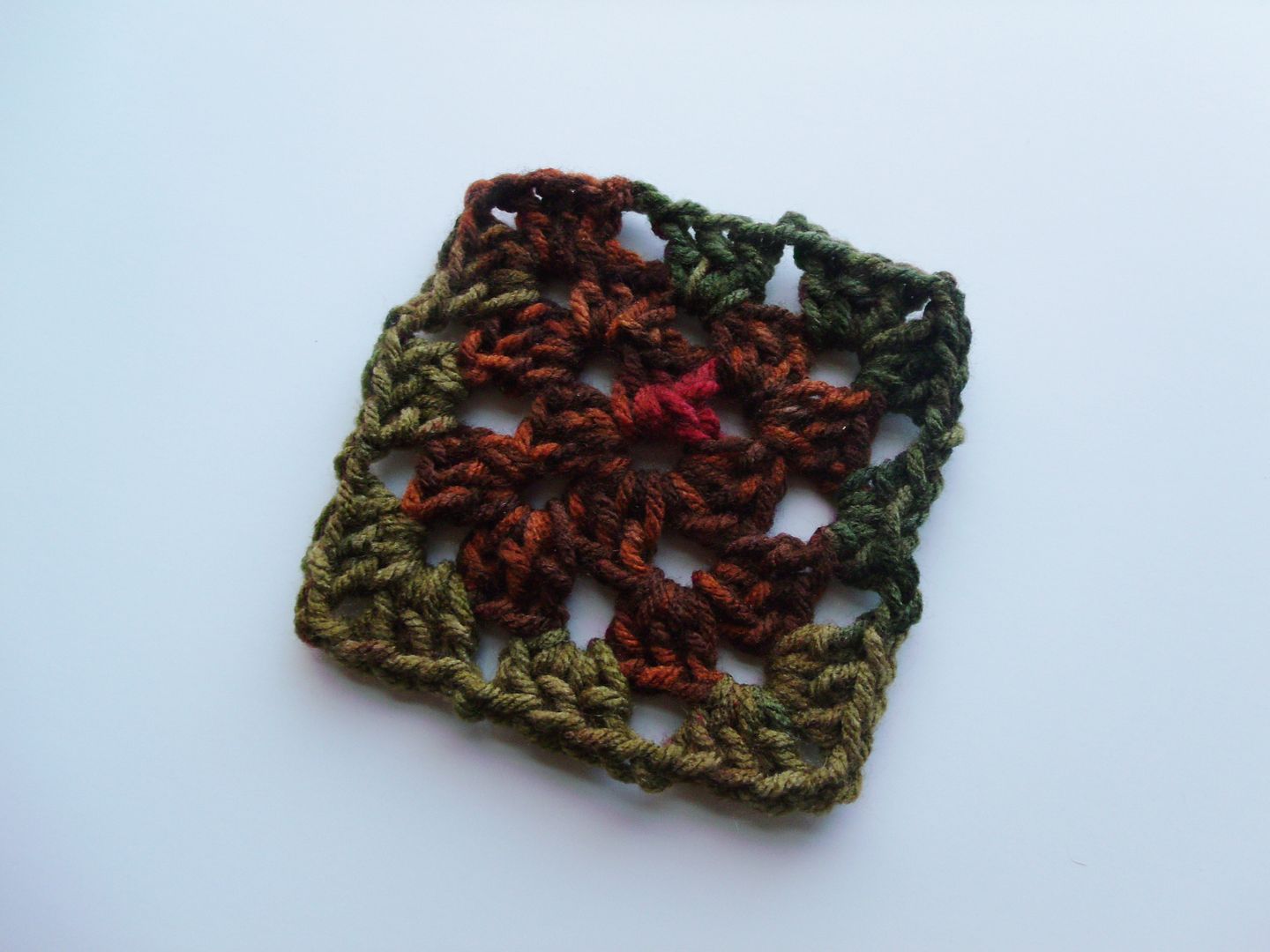 Lesson 2: The Granny Square
I got bored last week and once I figured out the double crochet, I made the scarf. Too bad it's in the 50's around here now. By the way, Greg is still making fun of me!