I figured since Valentine's Day is Tuesday, I better get my butt (can I say that?) in gear and make something.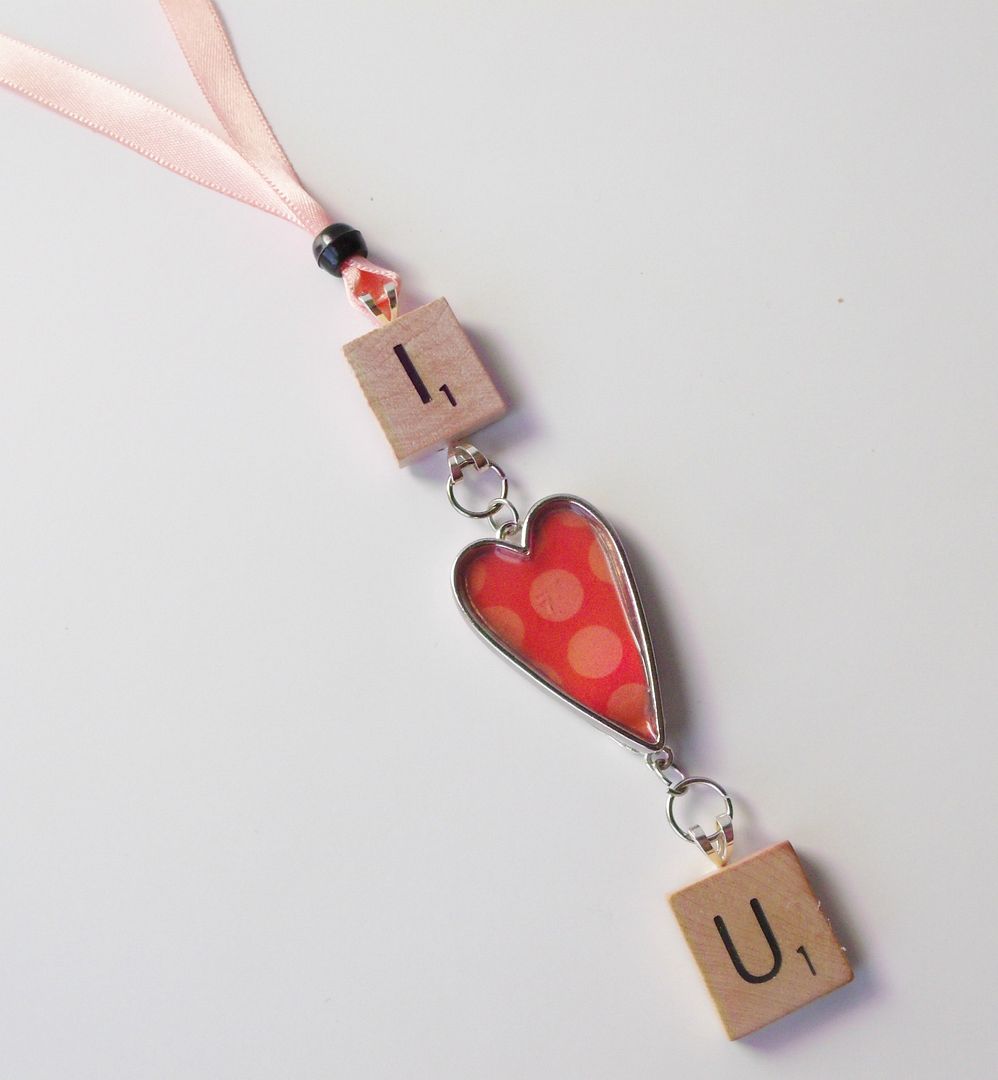 I went to my craft room and started grabbing whatever I could find.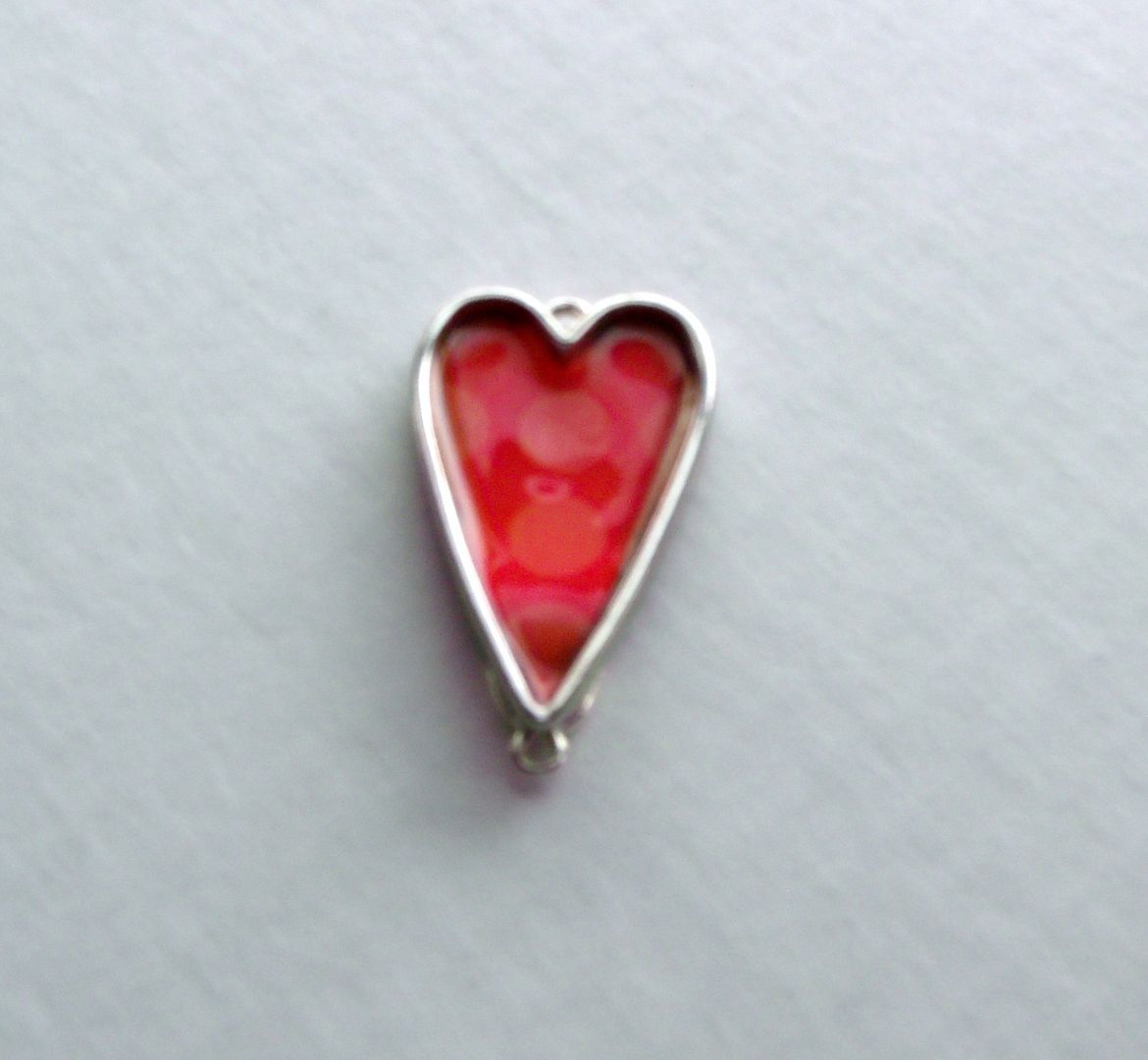 I started with the heart and cut paper to fit and added Dimensional Magic. See where the paper wasn't glued in all the way and rippled up? That's driving me crazy! I normally would have just thrown it away and started over, but I'm out of time. Note to self: make sure your paper is completely glued to the bottom before you add the Dimensional Magic!
I glued jewelry bails to the scrabble tiles and bottom of the heart with E-6000 glue.
Add ribbon and a bead and wa-la, you're done!
Happy Monday!