When I've been out shopping lately, it seems every store I go into has little charm bracelets just made out of cord and a charm. They're all cute, but are anywhere from $6.00 to $10.00 a piece! Are you kidding me? Everybody, say it together, "We can make those"!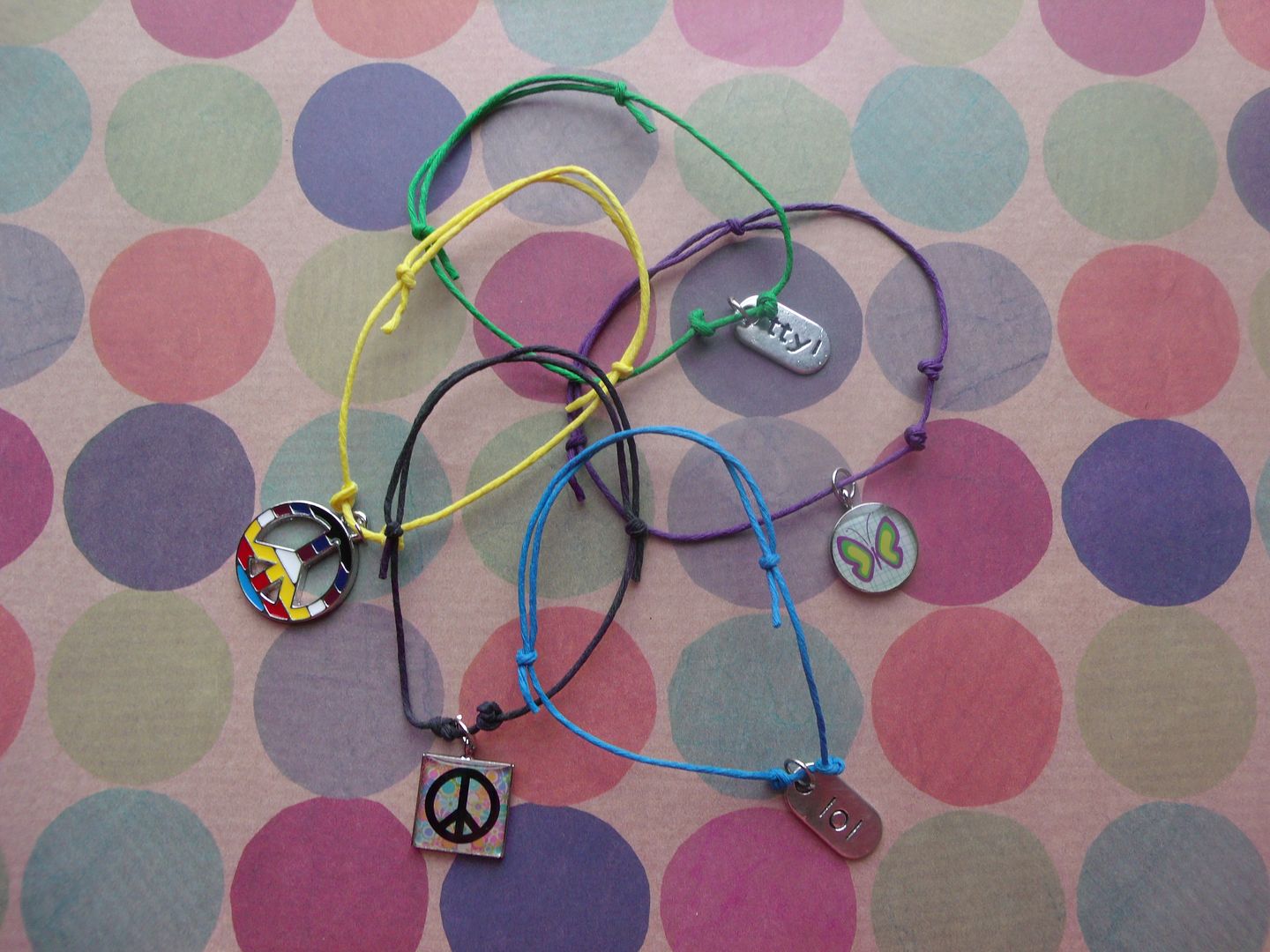 And you can! I bought the Hemp cord and charms at Hobby Lobby. The cord comes in a package with different colors. The hardest part was figuring out the slip knot so they are adjustable.
You start by adding your charm to the middle of the cord. Now it's time for the slip knots.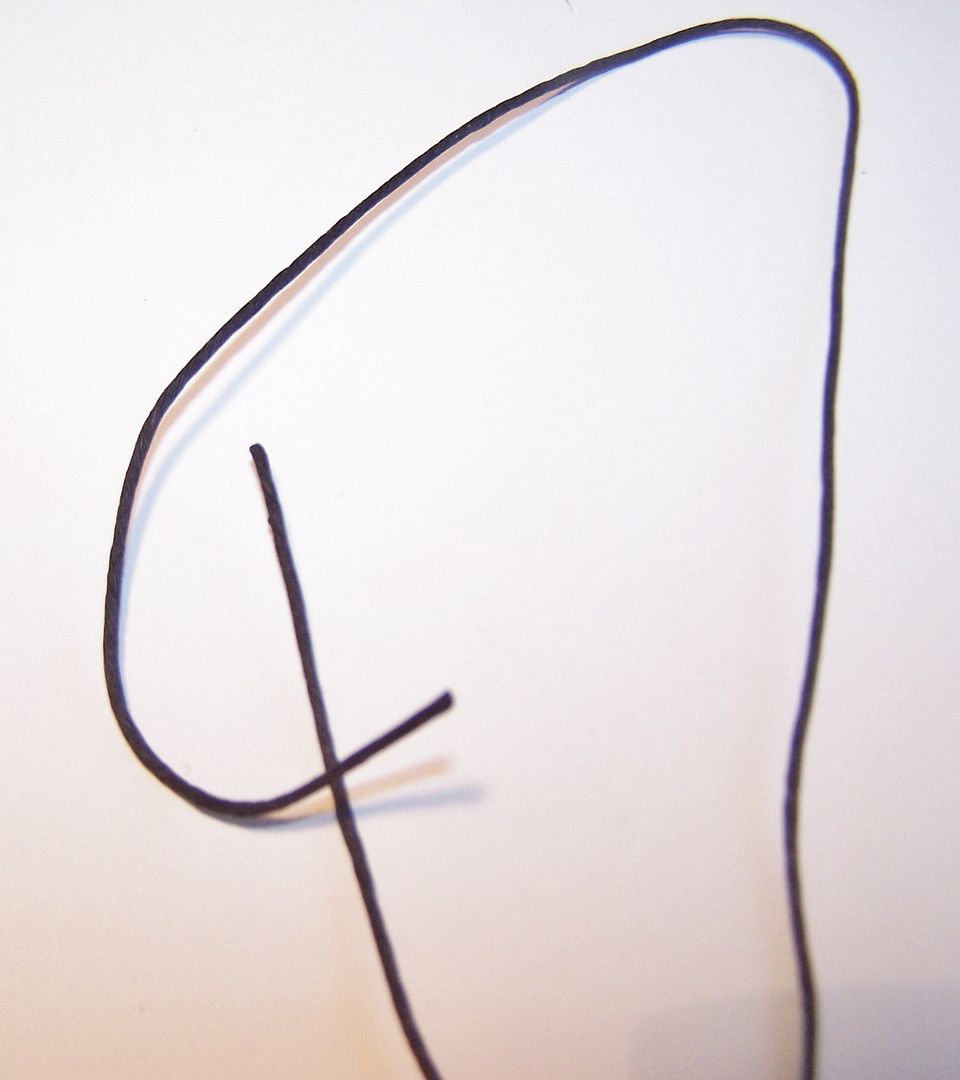 You'll find a much better explanation on Google somewhere, but I'll try (bad pictures and all).
You start with one end and cross it over the top.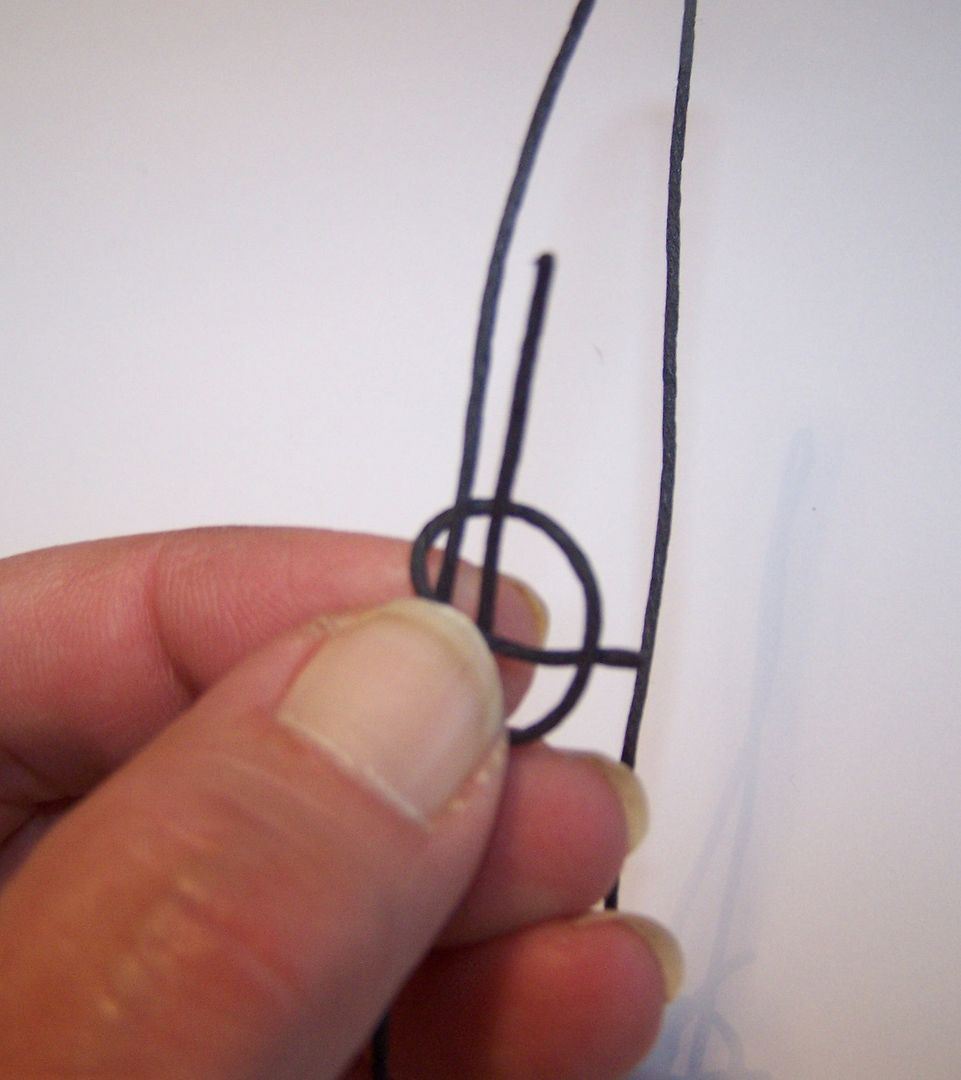 Then you wrap it under and back over and into the circle you created.
Please don't judge those fingers, I'd been scraping wallpaper that day!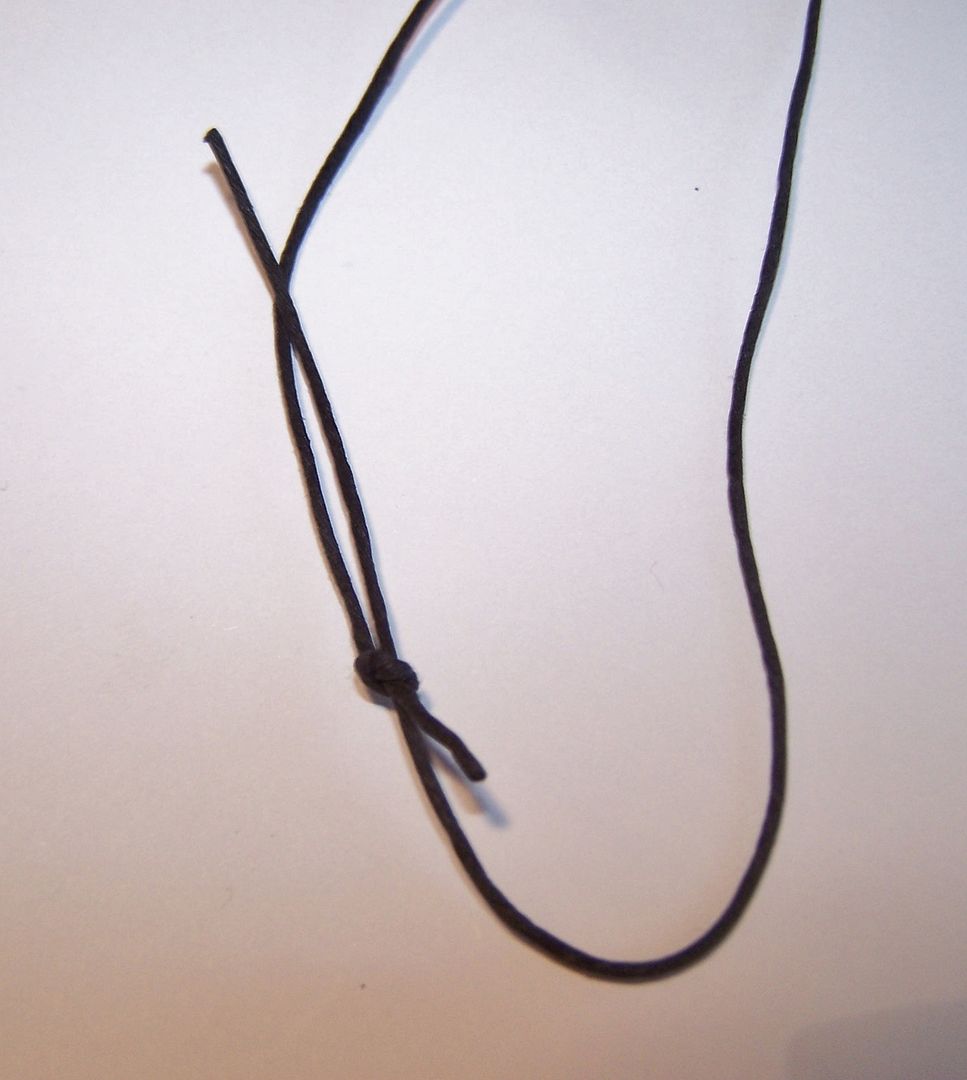 Pull it tight and do the same thing with the other end.
There you go, easy peasy!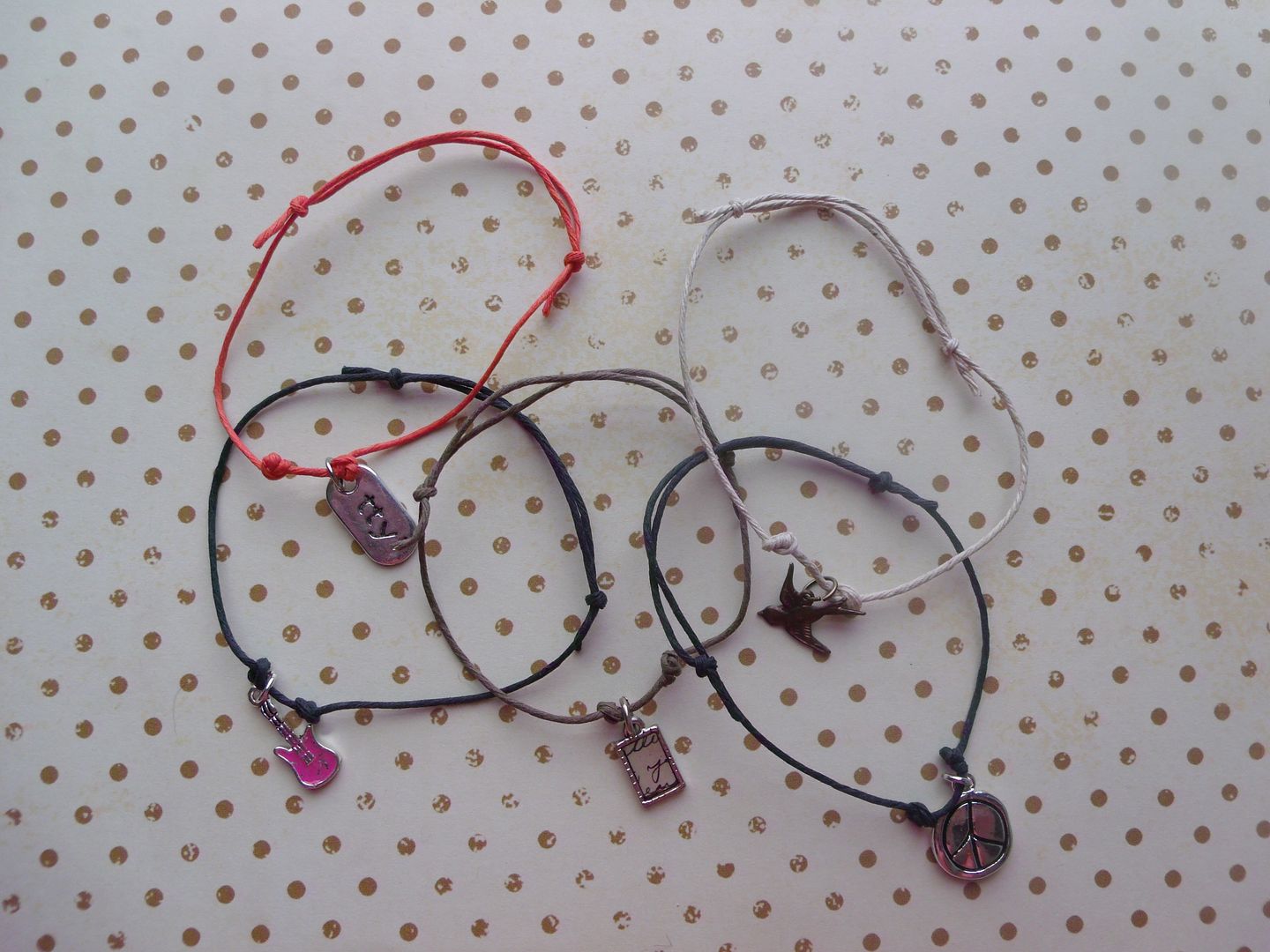 Be warned though, it's hard to stop once you start!
My hand model had not been scraping wallpaper that day.
She was a little busy eating SpongeBob yogurt!
I'm linking to
these
parties this week.