I have a confession to make. You better sit down, it may shock you. I love sunflowers. No really, I
love
sunflowers! It's the little things that make you happy, and sunflowers make me happy!
So I made a clock!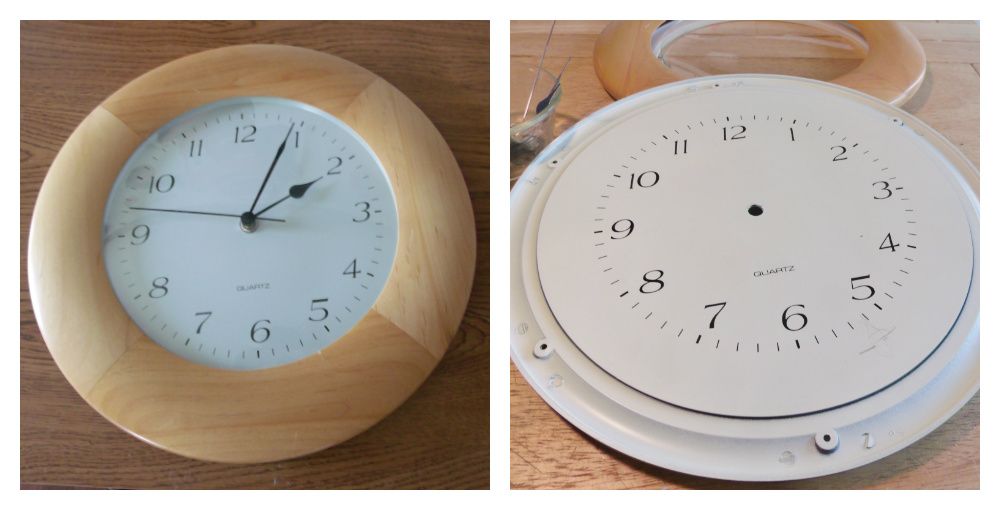 I bought that old wall clock at a garage sale for 50 cents. #1 reason why you go to garage sales and #2 reason why you save everything because eventually you will do something with it. And no, I haven't had my hoarder intervention yet, and yes, I am enabling all of you fellow crafters!
I took the clock all apart (that was half the fun!).
I started with the face of the clock and mod-podged sunflower paper on it.
Then I took that outside wood piece and covered it with burlap.
To cover it, I cut a big circle out of burlap (not the middle part, yet) that was about an inch or two larger than the wood piece. I sewed (by hand) a basting stitch around the outside and pulled it tight to fit the wood, then I hot-glued it down.
Then with the middle, I cut it in several places up to the wood and glued each section down. I hope you can tell that from the picture, I forgot to take photo's of these steps.
I glued sunflower buttons on top for the hours. I did have to snip that little thing off the back of the button so it would lay flat. The buttons are plastic, so it popped right off with jewelry snips.
Oh, and first I put the clock back together. When you're taking the clock apart, it might be a good idea to write down how it all goes back together or you might have to mess with it for an hour to get it back together. Not that I would know anything about that (wink), just saying.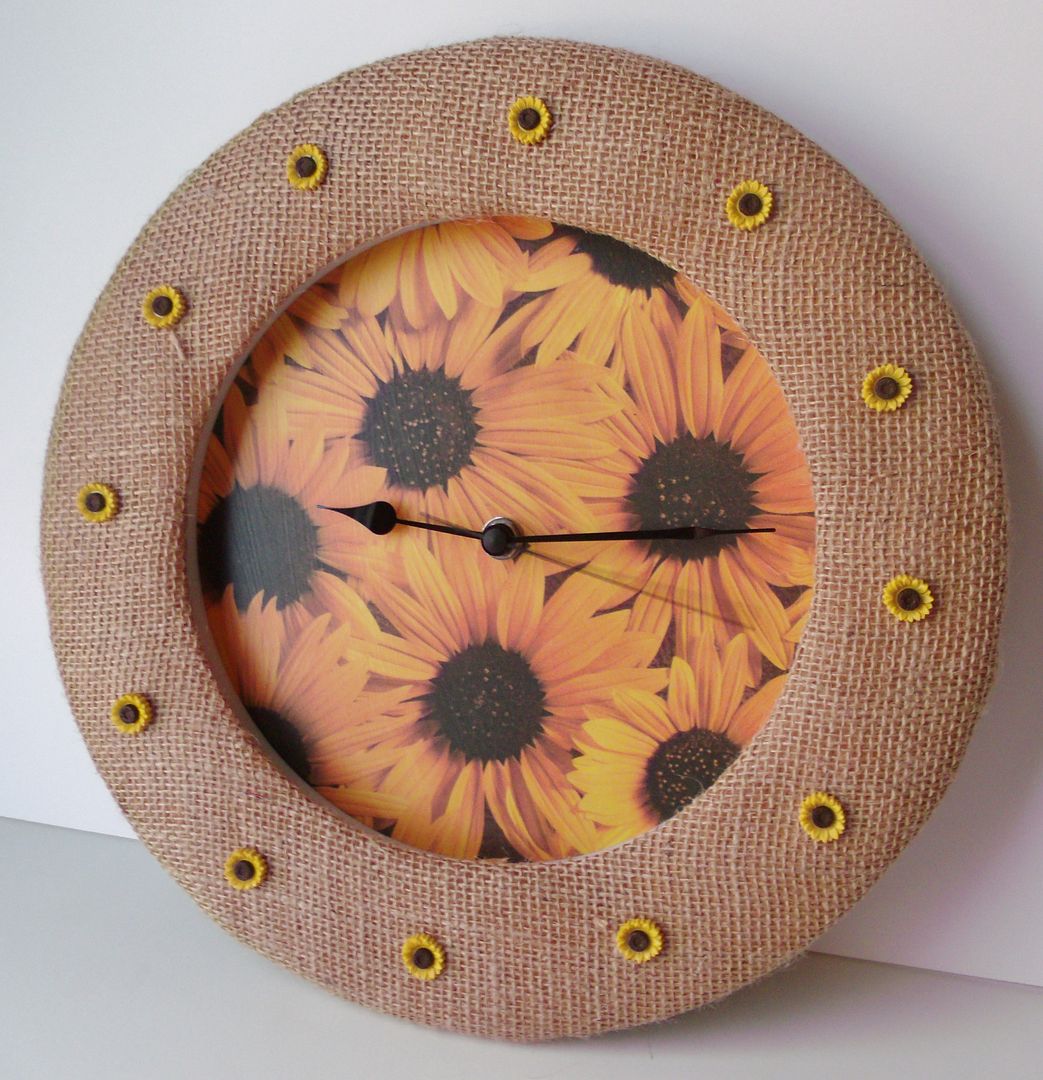 Oh, sunflowers, how I love thee!
I can't wait to show you how I'm going to hang this on the wall. I just thought of it while I was making the clock, so nothing is finished, yet.
I'm joining
These
fabulous parties this week.