I made this for Brandon's girlfriend, Christina. (Who, by the way, has almost my middle name, Christine).
It probably doesn't make sense yet, but let me explain.
That's our youngest, Brandon, and his little sweetheart of a girlfriend that Greg and I just adore! Look at her wrist, those are charm bracelets that I made and she's wearing them! I haven't shown you yet, it's coming. Christina quickly learned that Brandon's mom was a hoarder crafter and saved me a bottle she thought I would love.
First off, I know there is all kind of wrongs with that picture! When Tierni is here and I have a camera in my hand, she finds a way to get in every photo! That's not actually her, but I'm sure you know she's made her presence! I thought I took another picture, but I didn't. This is what I have to show you the bottle. Oh, and another thing, don't ask why Brandon and Christina have that empty bottle. A mother doesn't want to know, she's just happy for the cute, empty bottle!
Because the bottle was about strawberries, I knew I had to run with that. I drew a heart on the strawberry fabric I had and layered it between batting and fabric.
Then I sewed around my markings through all 3 layers. Yeah, I know, I don't stay on the lines very well. Don't worry, it works out in the end.
After you've sewn, cut the excess off with pinking shears.
I did 3 of the hearts and 1 seed packet from the same line of fabric. That is Debbie Mumm fabric and my JoAnn's quit selling it. Does anybody know where to buy her fabric? I went to her website and they don't have her oldies, but goodies. I really want the sunflower line that she had!
After I sewed the 4 pieces together where I wanted them, I glued craft sticks to the back to stabilize it.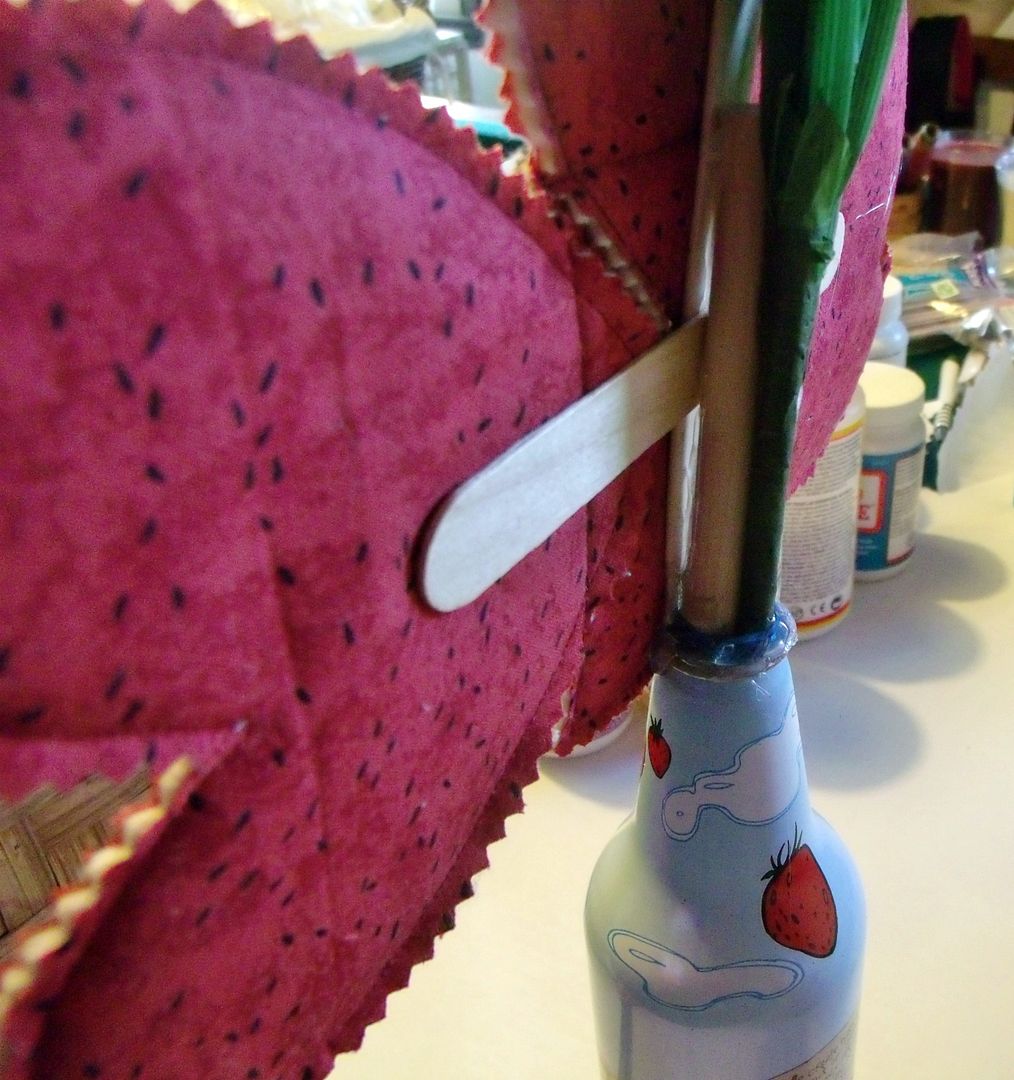 Then I glued it to a dowel and threw in some green sprigs I had.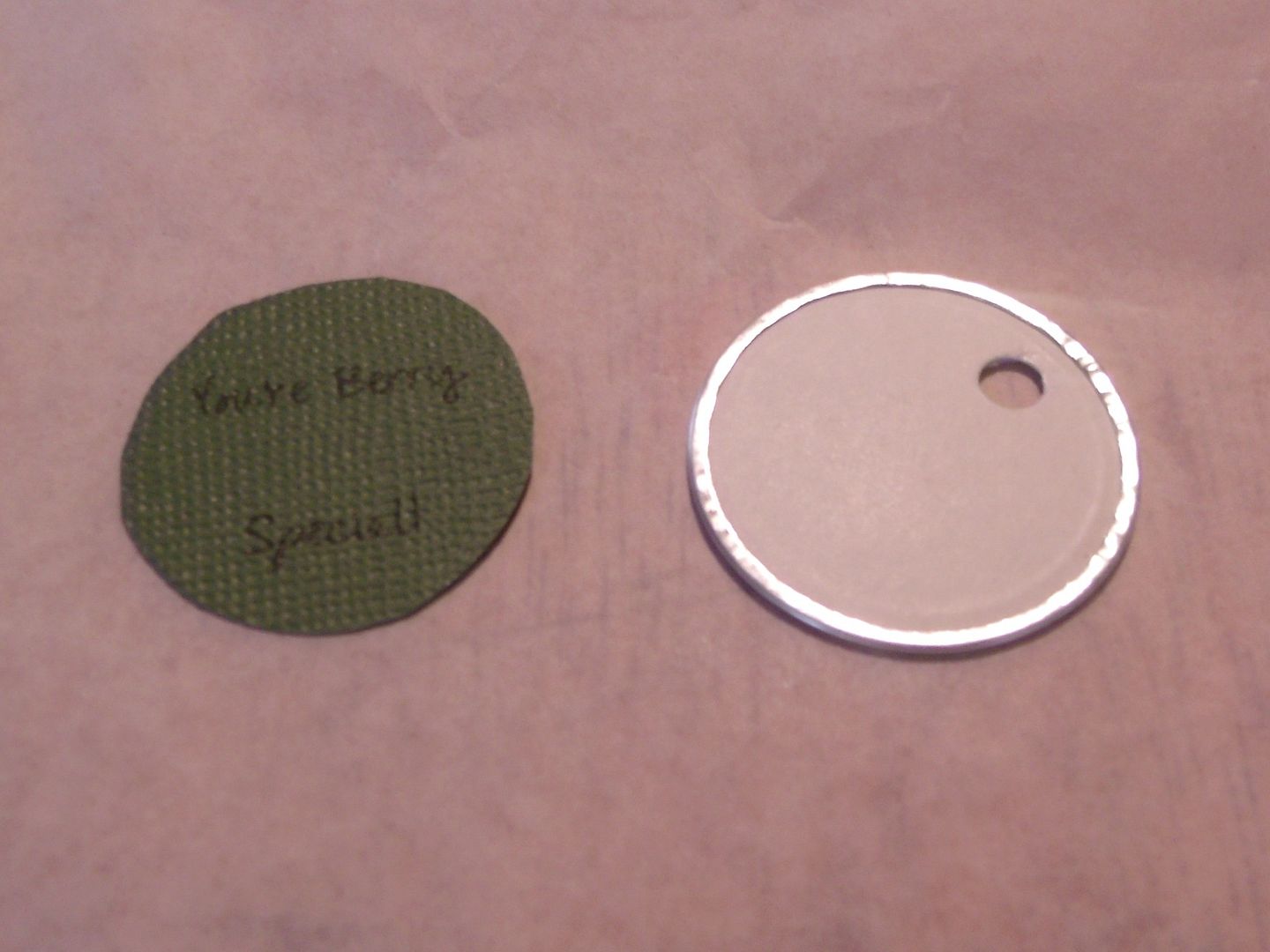 Since this was for Christina, I wanted to add something for her. I printed on cardstock and mod-podged it on that tag I had.
Ignore my open purse in the background!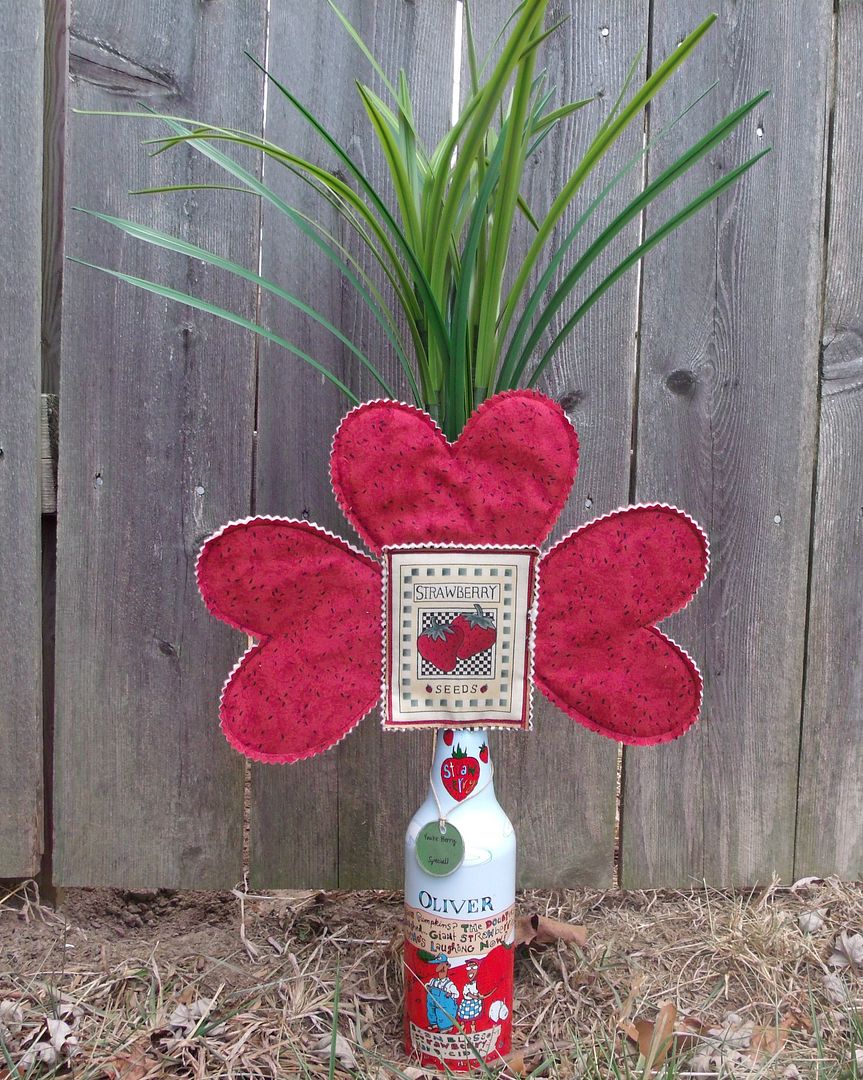 I hope she likes it! Christina, we love you!
I'll be linking
Here
this week.