This is one of those things that you think of in the middle of the night and when it actually works out, you're just so thrilled! Although, most of the time when I think of something in the middle of the night, I can't remember what it was when I wake up!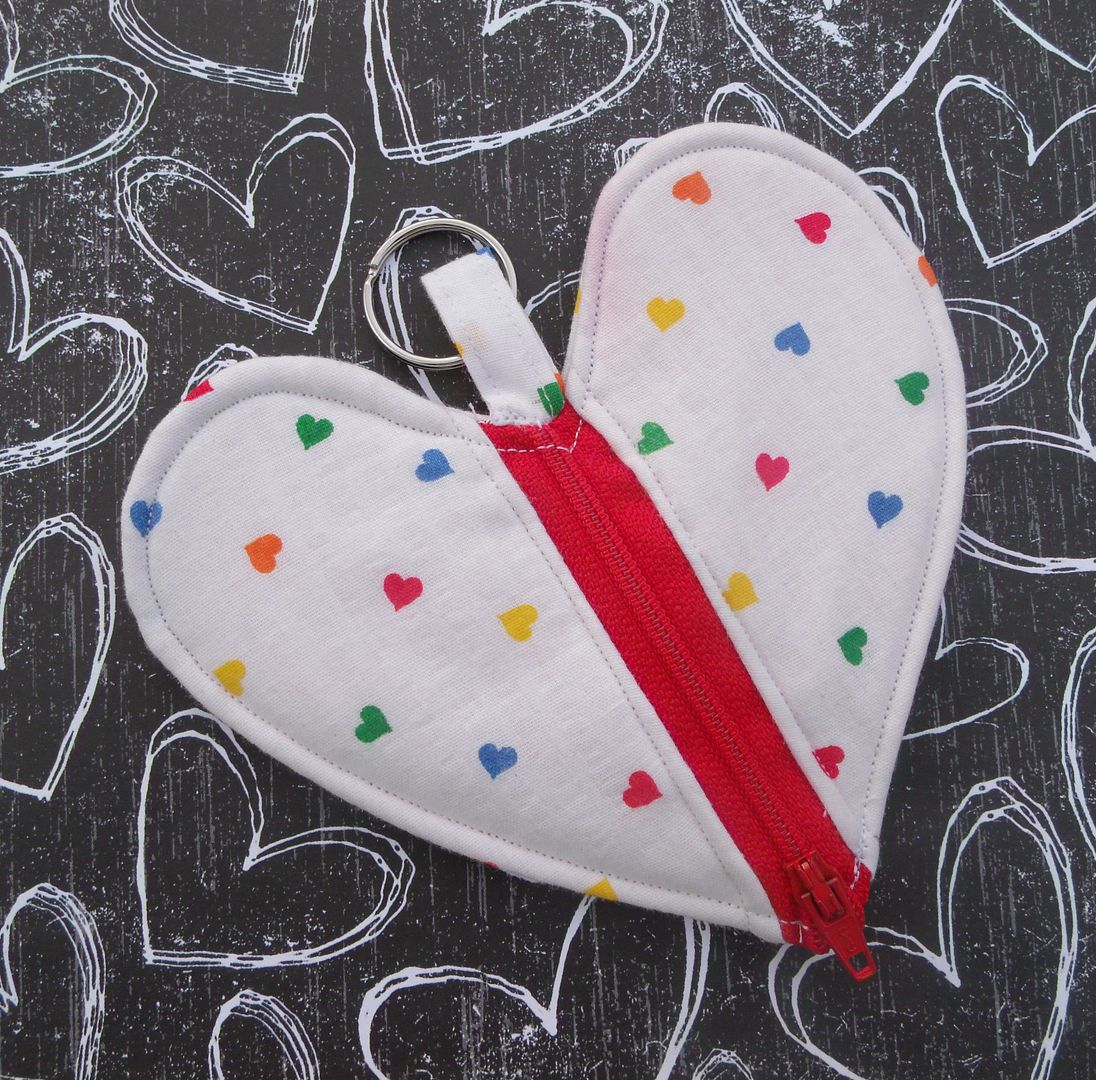 I've got to tell you, I'm really not that excited about the fabric. I couldn't find my stash of zippers with the move and all, but had a red zipper still laying around in the old craft room mess and just ran with it. I have no idea why a red zipper was in the corner of the room.
I made these round ones for stocking stuffer's at Christmas from the tutorial that I found for them at
dog under my desk.
They were so easy that I thought, why not a heart?
All I did was draw a heart pattern and used it instead of the circle. For the two halves for the front with the zipper, I just folded it in half.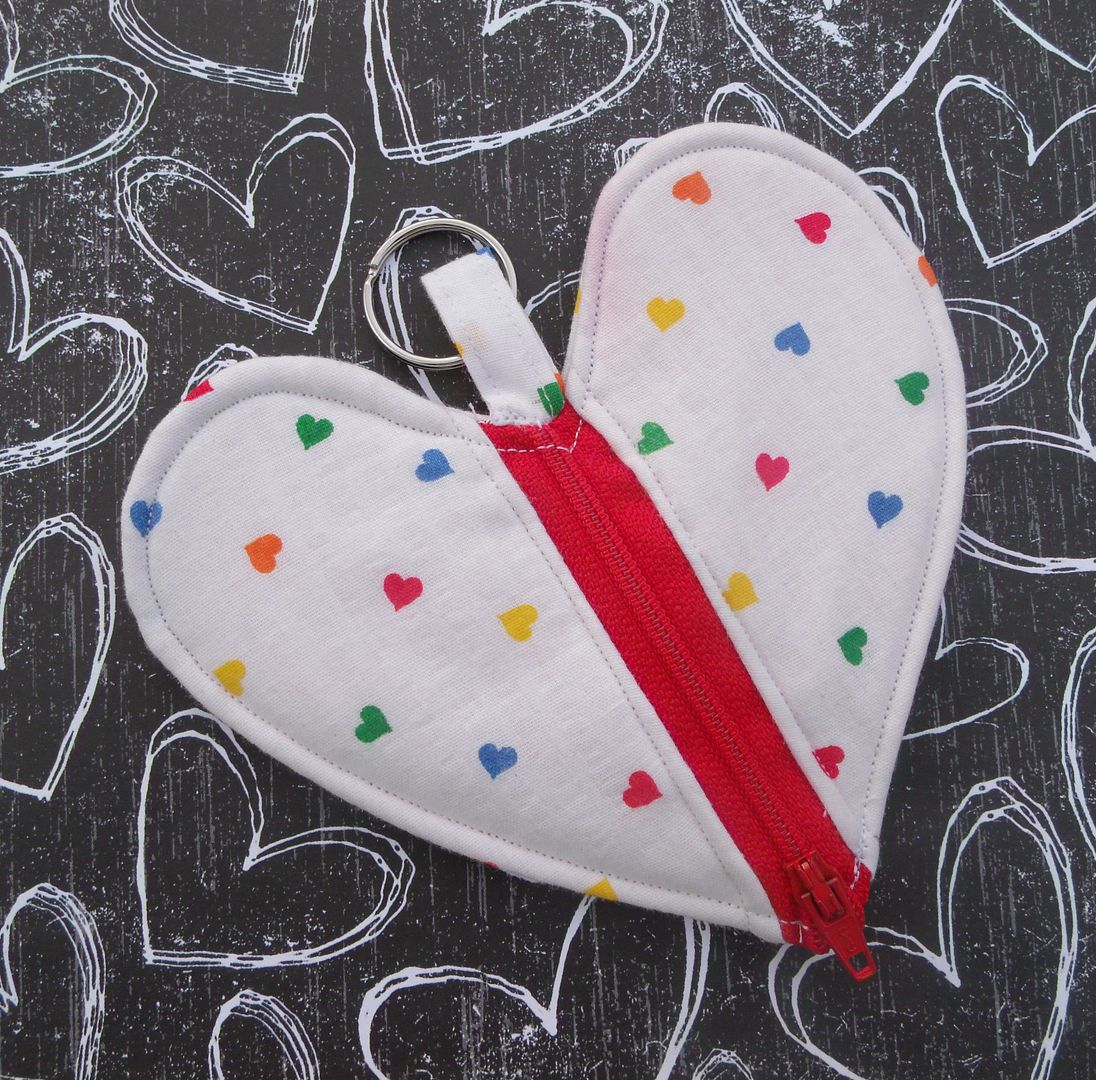 I can't wait to make more when I find all my zippers. Remember, I've been organizing and now won't know where anything is!
I'll be linking
Here
this week.