I really,
really,
crocheted something! Brandon's friend, Tony, who is like a son to us, will be having a baby (actually, his girlfriend is) any day now. To say Tony and his dad are huge Minnesota Viking fans, is putting it mildly, so I knew the little guy coming had to have something purple.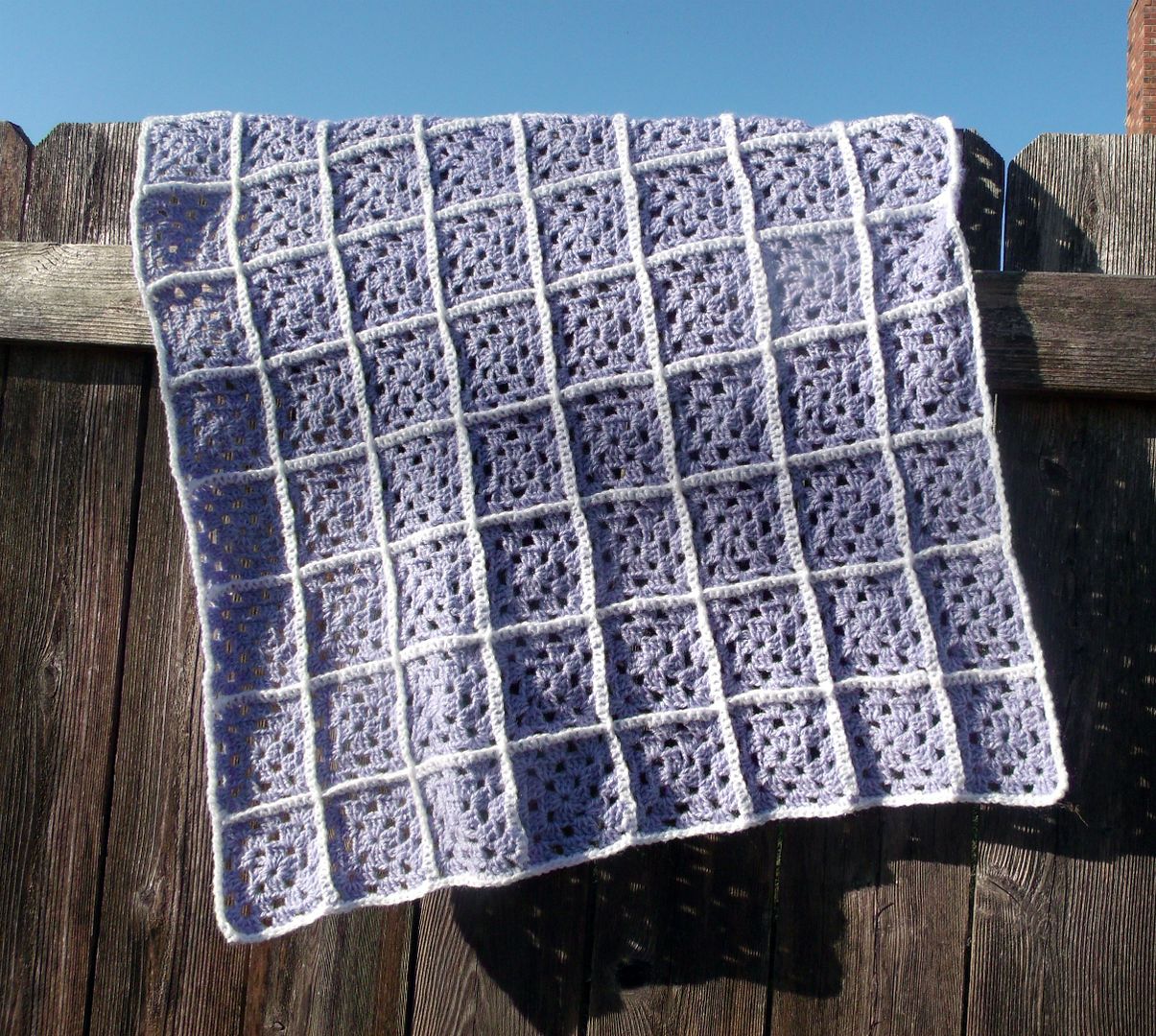 I finally conquered the Granny Square, so of course I made it using those.
The boys keep telling me it's not really Viking purple, but hey, it's going to be for a little, bitty, baby. We need "baby purple"!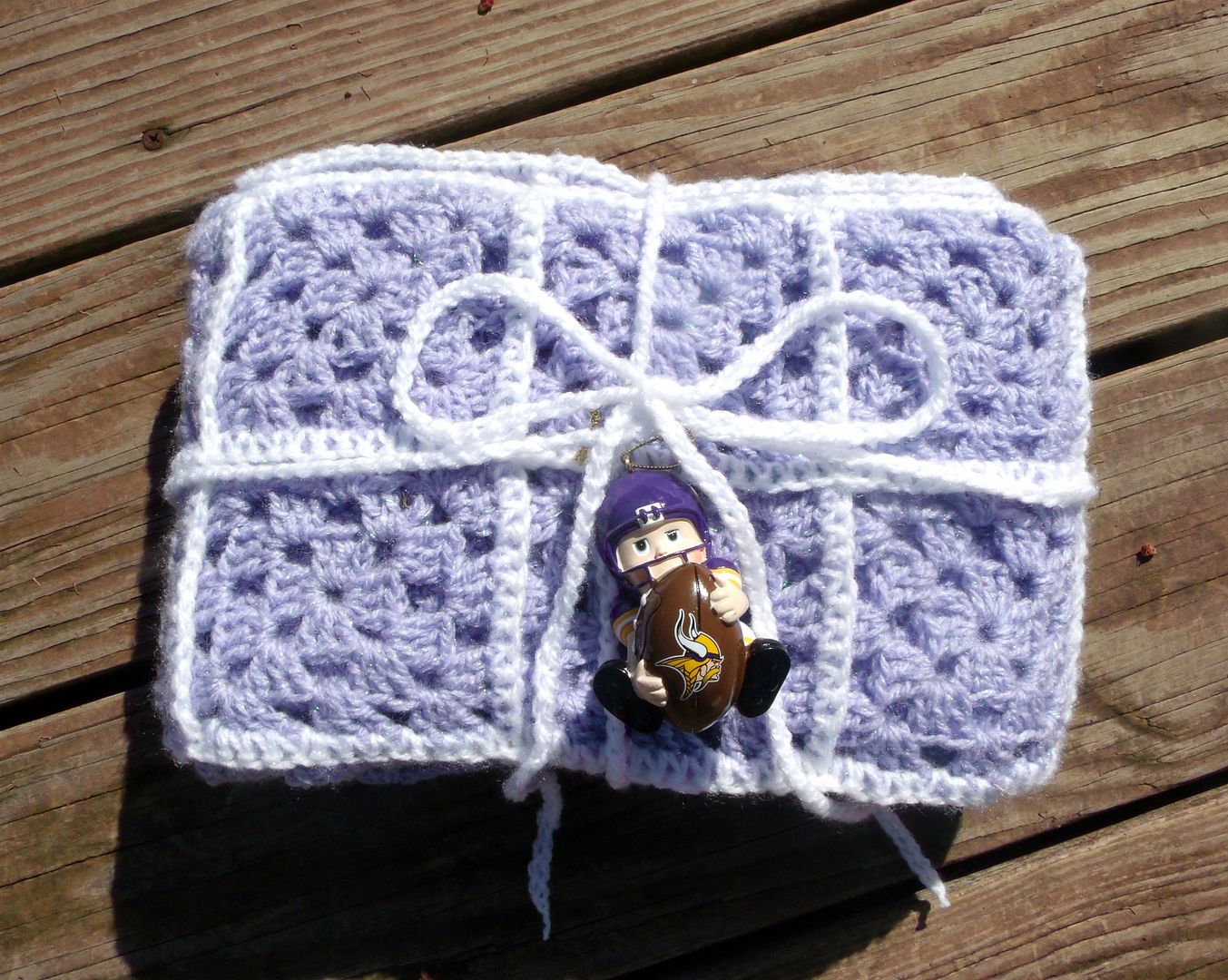 I got that little ornament after Christmas at Hobby Lobby for 20 cents! Score!!
I wrapped it all up with a chain stitched ribbon.
Toni (isn't that funny? Tony and Toni!) looked like she was about ready to pop a week ago, but I told her I still had a few things to make, so just hang on a little while longer. We'll see if she and the little guy listen to me!
I'm linking to
these
awesome parties this week.